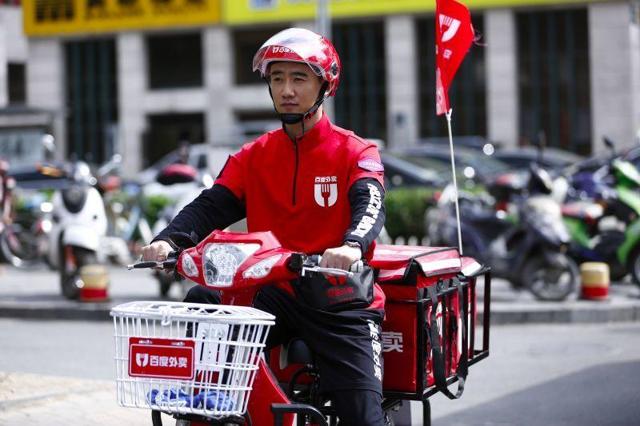 At about $660 billion in 2013 sales and employing more than 13 million people, the restaurant industry in the United States is a vital part of the overall economy and an important source of employment. Because of the fast pace of modern life, eating out has also become a regular and even daily habit. As such, the restaurant industry touches the lives of almost every American on a frequent basis.
China is no different, and the food and beverage industry may be even more important in China as the country both urbanizes and modernizes at a dramatic rate. And online food delivery is where the action is. Alizila.com notes, "In 2015, online food delivery companies alone did RMB45.8 billion ($7 billion) in business, up 200 percent from the previous year and the market could reach RMB245 billion ($37.5 billion) in 2018." With a McKinsey study noting 71% of Chinese consumers already using O2O services, the market potential is clear and billions of dollars have been invested in industry leaders such as Baidu, Inc.'s (NASDAQ:BIDU) Baidu Takeout Delivery, Ele.me and Meituan-Dianping. Furthermore, comparative valuations of O2O F&B businesses (or "on demand" to use the U.S. nomenclature) in China versus the U.S. show the economic potential of China's market.
| | | | |
| --- | --- | --- | --- |
| China Company | Valuation (USD Billion) | U.S. Company | Valuation (USD Billion) |
| Meituan | $28.00 | Grubhub | $2.72 |
| Ele.me | $4.50 | Doordash | $0.60 |
| Baidu Takeout Delivery | $2.40 | Postmates | $0.45 |
Source: Author calculations
In a head-to-head contest for industry leadership, Baidu Takeout Delivery has focused on the white-collar market, which it defines as consumers between 25 and 40 years of age with income of at least RMB8K per month possessing at least a bachelors degree and employed in an office setting. According to an unpublished research report by Future X/DCCI (Data Center of China Internet), Baidu leads this segment with a 34% market share with Meituan following as a close second at 33% and Ele.me in third place at 28%.
The white collar market is an industry bellwether because this market segment not only uses third party takeout platforms most frequently but also spends the most money per order. Specifically, the white collar segment on Baidu Takeout Delivery orders on average 4.2 times per week with 31% ordering more than five times per week and 40% of customers with an order average of more than RMB30. In addition to being the most frequent users and delivering the highest average revenue per transaction, the white collar segment is also the least price sensitive. There are two reasons for this: First, they have high incomes and so have more money to spend on takeout. Second, according to Future X/DCCI this market segment cares most about food safety, delivery speed and accuracy of delivery time. As a result of this focus on the white collar market segment, Baidu Takeout Delivery has an estimated market share of almost 80% in Tier 1 cities.
Baidu Takeout Delivery also has one of the most vertically integrated third-party takeout delivery offerings with more than 40,000 delivery people serving about 30 million users in 140 cities throughout China. Also, Baidu Maps with more than 300 million monthly active users and Baidu's leadership position in search provide it with important advantages in efficient routing for food deliveries and large scale lead generation, respectively. According to TechInAsia, "A leaked Baidu document suggests that Baidu Takeout Delivery did RMB 8 billion ($1.2 billion) in transactions in 2015, and that its target for 2016 is a total transaction volume of over RMB 25 billion ($3.8 billion)."
Baidu Takeout Delivery is well-positioned to reap significant financial gains as a leading third-party takeout delivery platform due to its strengths in customer acquisition and to-the-consumer "last mile" urban logistics. However, its potential impact on the supply chain of its merchants is less obvious but perhaps more profound. Internet+ (or IoT in American parlance) is based on providing every imaginable object with an IP address. With respect to food production and delivery, there are significant areas of wastage and inefficiency as well as food safety issues for which Internet+ applications are uniquely well-suited to address.
Operating as part of the Baidu consortium, the company has the ability to bring together a variety of complementary data sets that will enable its merchant partners to not only grow revenue without additional increases in fixed investment but also reduce wastage and improve safety standards through implementation of the Internet+ paradigm to the food supply chain. For example, according to researchers Zhao Xiaorong, et al. in The Design of the Internet of Things Solution for Food Supply Chain, "The application of IoT in food supply chains (FSCs) is one of the promising killer applications. Covering from precision agriculture, to food production, processing, storage, distribution, and consuming, so-called farm-to-plate, IoT solutions provide promising potentials to address the traceability, visibility and controllability challenges." They go on to note, "With IoT-based business solutions, companies across the supply chain gain the real-time visibility and enable the automated, intelligent actions needed to ensure food is of the highest quality, delivered on time and prepared in optimal settings."
Baidu Takeout Delivery has already successfully adapted, integrated and deployed key technologies such as GPS/LBS, big data and predictive analytics to provide efficiency, transparency and greater choice to consumers for takeout delivery in China. The company has also created an IP portfolio of approximately 30 patents pertaining to order processing, optimal routing and other related tech-enabled operational processes. And it recently established a strategic partnership with a major domestic hardware vendor to provide merchants with customized equipment to deliver workflow efficiencies. As such, it is a logical and perhaps inevitable extension for it to apply this suite of technological and operational capabilities to upstream portions of the food supply chain. Because of this, Baidu Takeout Delivery merits close attention from not only operators in the global F&B industry but also investors, analysts and other stakeholders.
Disclosure: I/we have no positions in any stocks mentioned, and no plans to initiate any positions within the next 72 hours.
I wrote this article myself, and it expresses my own opinions. I am not receiving compensation for it. I have no business relationship with any company whose stock is mentioned in this article.
Additional disclosure: I'd like primary ticker to be BIDU but selection is greyed out.