I'm going to dig deeply into the proposed acquisition of SolarCity (SCTY) by Tesla (NASDAQ:TSLA).
You'll want to set aside a few minutes to read this one. Hang with me while we set things up in Parts I & II, because after that the real fun begins.
I. PRELUDE TO A BRIDGE LOAN
There was so much truly crazy stuff in that June 22 conference call that you can be forgiven if you missed this exchange:
Patrick Jobin

Okay. My second question, you know, everyone's focused on capital and cash flow here. I guess Elon, from your perspective, would Tesla be receptive or would there be any plans to provide capital to SolarCity, in the interim during the kind of pending acquisition? You know, obviously I'm thinking about it more from the SolarCity side. But what we saw with Vivint [Solar], SunEdison, you know, if the pending acquisition disrupted some access to the capital markets in the interim, I'm just trying to understand SolarCity's near term path and what you'd be willing to do from a Tesla standpoint. Thank you.

Elon Musk

Um, yeah. Since SolarCity is constrained in the short-term from just going out and raising equity itself, Tesla would provide, you know, a bridge loan, if needed. I actually don't think it's going to be needed, to be clear, because I mean that's obviously that's something that's only fair and appropriate to do. So, we'll be there if needed, but I don't think will be needed.
(I've corrected the transcript based on the audio, deleting only the "umms" and "ahhs"; you can listen along here starting at 1:19:00.)
With this fascinating exchange as a backdrop, let's examine these questions in order.
How long will it take to complete Tesla's acquisition of SolarCity? (Part II)
Will SolarCity need a bridge loan in the meantime and, if so, how much? (Part III)
Will Tesla alone decide whether it makes a bridge loan? (Spoiler alert: No, as we discover in Part IV, Tesla will need consent from the lenders under its revolving credit facility.)
Will those same lenders have any control over whether the merger happens at all? (Part V)
What are the implications of this complex dance involving Tesla, SolarCity, officers, directors, shareholders, lenders, investment bankers, doctors, lawyers, and Indian chiefs? (Part VI)
II. AN ACQUISITION TIMELINE
There are some experienced commenters at Seeking Alpha. One with extensive experience in the field of Mergers and Acquisitions in the technology space is Technology Equity Strategies.
TES prefers I not mention all his extensive credentials, so I won't, but I feel fortunate to have his expertise aboard.
I asked TES for a realistic timeline to accomplish the proposed acquisition. He helped me divide it into four phases.
Phase 1
This first phase will include the parties' completion of due diligence; their negotiation of a definitive agreement; their presentations of financial models to investment bankers; the investment bankers' preparation of fairness opinions; and review and approval of the opinions and transaction by the parties' boards of directors.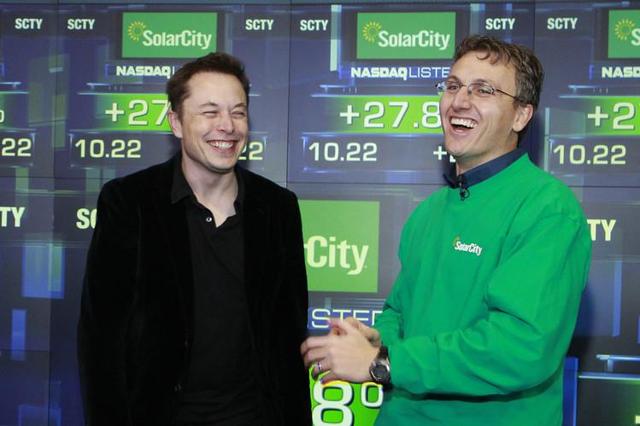 In a typical deal, this first phase would consume three to four weeks.
But this is no typical deal. Here, the obvious conflicting interests of many shareholders, managers, and board members make it possible if not likely that disgruntled shareholders will lodge legal challenges to the transaction. Consequently, these preliminary steps may require more time than usual to complete.
Delaware law, under which any shareholder challenge would be tested, makes the "process" vitally important.
In hopes of inoculating themselves against the obvious conflicts of interest, the Tesla and SolarCity boards will form disinterested subcommittees to evaluate the deal, and those subcommittees will take pains to demonstrate they were diligent, informed, and uncontaminated from pressure by conflicted executives and directors.
The conflicts are so obvious and intractable that all but two SolarCity directors have recused themselves from being involved in the merger negotiations. And one of them, Nancy Pfund, has been deeply involved in Tesla affairs in the recent past.
The companies will engage several investment bankers to run valuation models that will be held up to justify the exchange ratios, claimed synergies, and other aspects of the deal.
Those investment bankers will need to be exactingly thorough in constructing their models because of the enhanced scrutiny that litigation would bring in a Delaware Court of Chancery (where internal corporate disputes are decided, and where the facts are determined not by a jury, but rather by a single Chancellor or Vice Chancellor who is experienced in corporate law).
[Besides all these steps, Tesla could face some serious questions from its Asset Backed Loan Agreement lenders. I discuss that at greater length in Parts IV & V.]
TES thinks it's reasonable to assume this first phase takes us into early August.
Phase 2
In the second phase, the lawyers prepare and file (after the business people review) an S-4 Registration Statements and Proxies. These documents can't be prepared until the investment bankers have completed the synergies analysis and the outside auditors have prepared the pro forma combined financial statements.
The "Management Discussion & Analysis" section of the document must also discuss the effect of the transaction on the liquidity, cash flow, and financial resources of the combined entity.
Although the pro forma financial statements aren't actually audited, the independent auditors (PricewaterhouseCoopers LLP for Tesla, and Ernst & Young LLP for SolarCity) must furnish a signed consent to the S-4 Registration Statement. Consequently, those accounting firms having a heightened level of review (and legal exposure) of the document.
The S-4's must set forth, among other things, the details of the merger agreement, the history of how the deal came about, the negotiations between the respective boards (or, in this case, their subcommittees of "disinterested" directors).
The document also will disclose and discuss the financial forecasts provided to the investment bankers as a basis for their fairness opinions, and the valuation methodologies used by those bankers in concluding the transaction is fair to both parties.
Meanwhile, the parties will file a Hart-Scott-Rodino notice with the Federal Trade Commission and Department of Justice's Antitrust Division. The parties then wait 30 days before proceeding.
Presumably, the other steps outline here can proceed while the 30-day clock is ticking, but if either the FTC or the Justice Department were to ask questions or raise objections, delay could ensue.
TES estimates the Registration Statement and Proxies could be completed by mid-August, while the clock is running on the Hart-Scott-Rodino notice.
Phase 3
In this third phase, the SEC will review (and, almost certainly, comment extensively upon) the Registration Statements.
Because of all the attention lavished upon this deal, because of the complex issues of corporate governance, cash flow, and credit, and because both parties have made extensive use of non-GAAP metrics, it's a safe bet the SEC will study the Registration Statement with care.
Indeed, it's possible the SEC will focus on Tesla's use of non-GAAP revenue recognition, which lately has become a hot button issue.
Some back-and-forth between the SEC and the companies' counsel is possible if not likely, with the SEC making comments and posing questions, and the companies responding and accommodating.
TES estimates four to six weeks for this phase. Let's be optimistic and call it four weeks, which puts us in mid-September.
Phase 4
Mailing and proxy solicitation occur in the final phase. The legal minimum is 20 business days (four weeks), so now we're through mid-October.
Finally, the Shareholders Vote
Okay, then, the shareholders will vote, at the earliest, in mid-October. More likely is some point in November, and it would not surprise TES to see the process extend into December.
A vote by mid-October assumes, of course, that neither the SEC or any other regulatory agency, foreign or domestic, raises any major issue.
What about shareholder litigation challenging the merger? While it's doubtful any such lawsuit would delay the deal, the heightened probability that such litigation will be filed will make the lawyers and bankers proceed with particularly deliberate care through the first three phases.
III. WILL SOLARCITY NEED A BRIDGE LOAN?
Confession: I just haven't been able to bring myself to study SolarCity's financial statements and securities filings with the same degree of care and attention that I've applied to Tesla's.
The SolarCity financials just seem to me to be such a huge mess, with more opacity than even the Tesla financials.
The Lazy Skeptic's Solution - Borrow From His Rich Uncle
So, what do I do when I'm too lazy to do the work myself? I ask others to do it. In this case, I called upon my favorite uncle, who wrote a pretty great article about the proposed merger, which you can find here.
I called UncleBrian's attention to Musk's comment about a possible bridge loan during the June 22 call. Here's what UB had to say:
I have no doubt SolarCity will need the money.

The quarterly cash burn hovers around $200 million, with about $400 million in cash left on the balance sheet at the close of Q1. So, at its present cash burn rate, SolarCity had five to six months of cash remaining at the end of Q1, assuming no other changes.

SolarCity could well be through half of that by now, moving the timetable to two to three months before more cash becomes a dire necessity. Also, this is just operating cash burn and doesn't take into account any investing activities, like building/equipping the Buffalo "gigafactory".

It appears that SolarCity has been raising (through debt and stock) $650 million or so per quarter, with "investing cash flows" at negative $500 million per quarter. In other words, SolarCity needs that $650 to $700 million per quarter simply to run in place.

***

Tesla will probably have to lend at least $500 million to SolarCity just in the interim. That accelerates Tesla's need to go back to the equity markets even sooner, and means the share the dilution will be even greater.
If UncleBrian is right, SolarCity runs out of money in September. But Tesla's acquisition of SolarCity won't close until, at the very earliest, mid-October.
Why can't SolarCity borrow on its own?
In the passage I quoted earlier, Musk claimed that the announcement of the acquisition offer would impair SolarCity's access to capital markets.
But why should it? If SolarCity is creditworthy, why would the announcement deter a lender from advancing funds? SolarCity's own credit standing would support the loan, and the possibility that SolarCity would be acquired by an entity with more cash and greater access to capital markets would be icing on the cake.
Indeed, just a few minutes after claiming the pending acquisition might impair SolarCity's access to capital markets, Musk contradicted his earlier statement by confirming that SolarCity can still stand on its own:
I don't know where this bailout comes from, because, I mean Tesla is not the one deciding what the market value of SolarCity is, it's the stock market is. So, SolarCity could certainly raise capital, equity on its current valuation and I think without any problem.
Back to the question: Will SolarCity need a bridge loan?
So here's where things stand:
UncleBrian says SolarCity will need a bridge loan.
Elon Musk says SolarCity won't need a bridge loan.
So, whom to believe? UncleBrian, or Elon Musk?
Hmm, let's think. Wasn't it Musk who said last August that no equity raise was in the works, when that simply wasn't true?
And wasn't it Musk who vowed this February that Tesla wouldn't need another equity raise in 2016, which was but a prelude to the May follow-on offering?
Yes, it was Musk who said those things. So, I feel pretty confident in going with UncleBrian on this one.
SolarCity's balance sheet is in the ICU, and its access to capital from unrelated parties is virtually nil.
By September, SolarCity will be running on fumes, and will need several hundred million or so in cash. Tesla is the most likely source of that cash, and quite possibly the only source.

IV. DOES THE REVOLVING CREDIT AGREEMENT CONSTRAIN TESLA FROM LOANING MONEY TO SOLARCITY?
In discussing Tesla's proposal to acquire SolarCity, no one has talked Tesla's lenders under its asset-based revolving loan agreement (the "ABL Agreement").
But if you examine the ABL Agreement, it becomes clear that those bankers will wield enormous power in this deal. They likely will determine whether Tesla is permitted to extend a bridge loan.
A Quick ABL Agreement Overview
The ABL Agreement furnishes a crucial part of Tesla's operating capital.
In theory, Tesla can borrow up to $1 billion under the agreement. In practice, Tesla's actual borrowing limit depends on the value at any given time of loan collateral (chiefly inventory, cash, equipment, and accounts receivable).
The ABL lenders include Bank of America, N.A. (NYSE:BAC), Citibank, N.A. (NYSE:C), Credit Suisse AG , Deutsche Bank AG New York Office (NYSE:DB), Goldman Sachs Bank USA (NYSE:GS), JPMorgan Chase Bank, N.A. (NYSE:JPM), Morgan Stanley Senior Funding (NYSE:MS), and Wells Fargo Bank (NYSE:WFC).
Here they are, from highest to lowest commitment amounts: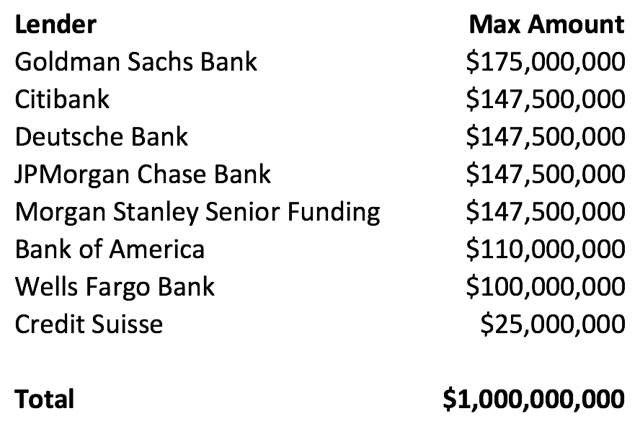 Can Tesla borrow money from the ABL lenders and then advance it to SolarCity?
The answer, while not without doubt, is probably yes. Section 8.08 requires Tesla to use all loan advances only for working capital and general corporate purposes, but defines those corporate purposes broadly enough to include "Acquisitions" like Tesla's acquisition of SolarCity.
To defend a re-loan of ABL loan proceeds, Tesla would contend that the bridge loan is integral to its acquisition of SolarCity.
However, Tesla would have at least three other huge hurdles to surmount.
Hurdle One: Is the Borrowing Base big enough?
First, Tesla's "Borrowing Base" would have to include enough collateral to support the loan.
While the Borrowing Base calculation is complex, it's safe to say its size depends heavily on Tesla's level of sales. And, as now appears, those sales have decreased for two consecutive quarters.
Let's say Tesla's Borrowing Base won't permit any more draws under the ABL Agreement. Still, Tesla has plenty of cash on hand from its recent $1.7 billion capital raise. Can it loan some of those funds to SolarCity?
Hurdle Two: Transactions with Affiliates must be on arm's-length terms.
Not necessarily. The ABL Agreement not only directly governs what Tesla can do with ABL loans, but also creates constraints on the way Tesla conducts business. In this instance, the ABL Agreement prohibits Tesla from entering into any transaction with an "Affiliate" on other than arm's-length terms (that is, the Affiliate transaction must be on the same terms as would occur among unrelated parties).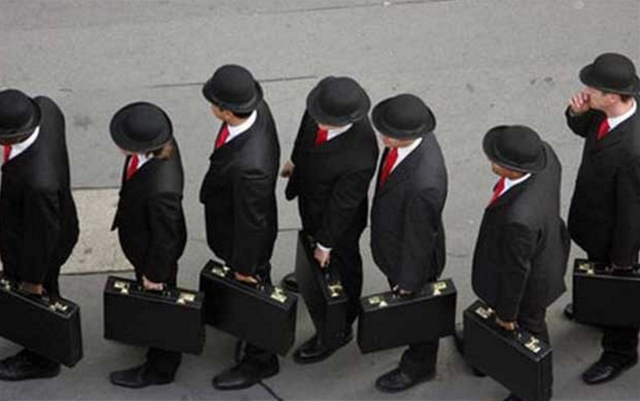 Is SolarCity an Affiliate of Tesla? Yes, SolarCity is, if Tesla's directors and officers directly or indirectly either control SolarCity or are under common control with SolarCity.
Or, under a second test, SolarCity is a Tesla Affiliate if Tesla's directors and officers "have the power to direct or cause the direction of the management and policies" of SolarCity.
Does anyone wish to argue that SolarCity is not an "Affiliate" of Tesla? I didn't think so.
How about the argument that any loan Tesla makes SolarCity would make on terms at least as favorable as Tesla could get from any other borrower?
I can't make that argument with a straight face. Can you?
Hurdle Three: Would the loan have a "Materially Adverse Effect" on Tesla?
There's yet a third problem. If loaning funds to SolarCity would have a "Material Adverse Effect" on Tesla, then making the loan would trigger a default under the ABL Agreement.
And how adverse must the effect be to be called material? Alas, The Agreement defines "Material Adverse Effect" a bit tautologically as anything having a material adverse effect on, among other things, Tesla's assets or its ability to repay the Lenders.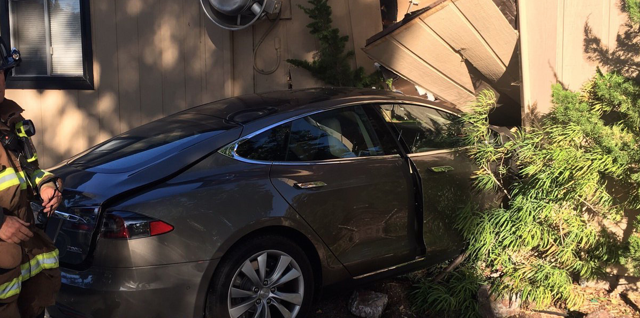 Perhaps bankers cannot precisely define what is material and adverse but, as Justice Potter Stewart famously said of pornography, they know it when they see it.
But because, like pornography, there is some play in the joints in the definition of Material Adverse Effect, the ABL lenders would be unlikely to declare Tesla in default solely on that basis unless they felt they had an especially compelling argument.
So, given Tesla's history of burning through cash at a rapid clip, and having to return repeatedly to capital markets, can it be said that Tesla taking $500 million or so of available cash and dishing it off to a chronically money-losing Affiliate would materially adversely affect either Tesla's assets or Tesla's ability to repay its lenders?
I won't try to provide an answer here, but I feel reasonably confident the ABL lenders are now asking themselves that question.
V. WOULD THE MERGER ITSELF REQUIRE LENDER CONSENT?
Those impediments we just reviewed to any bridge loan; are they not also impediments to the acquisition transaction itself?
Very possibly they are, and the ABL Agreement may pose other impediments as well. Let's take them one-by-one.
Transaction with Affiliate
Can Tesla prove its acquisition of SolarCity is on arm's-length terms? Stated another way, why can't Tesla acquire another solar panel installer, perhaps one which is less financially strained, on even more favorable terms?
All TBD, but a question the ABL lenders will be wrestling with.
Material Adverse Effect
Would the SolarCity transaction materially affect Tesla's "business, operations, property, assets, liabilities (actual or contingent)" or its "financial condition"?
Would a merger adversely affect Tesla's ability to repay its loans under the ABL Agreement?
Several Seeking Alpha contributors, and financial writers elsewhere, have made powerful arguments that the answers to both those questions are "Yes" (see, for instance, here, here, here, here, here, and -for a compendium - here).
At the very least, the ABL lenders will be weighing those questions in the weeks and months to come.
The Fixed Charge Coverage Ratio Conundrum
Besides these problems which also cropped up in considering a bridge loan, the ABL Agreement may throw up an additional impediment to the proposed merger: the "Fixed Charge Coverage Ratio" test.
This test, which appears in Section 10.07, is complicated. Boiling it down to simple terms, though, to be in compliance under the Agreement, Tesla must show that during any measuring period, "A" is greater than "B":
"A" is Tesla's EBITDA minus the amount its spends on capital expenditures from its free cash flow minus the income tax it pays; and

"B" is principal payments on debt (including the principal component paid on capitalized lease obligations, but excluding payment of the convertible notes) plus interest on debt plus the amount Tesla pays out under its resale value guarantee program, net of the amount Tesla receives from selling such used cars.
In Exhibit 12.1 to its most recent Annual Report, Tesla disclosed it would have fallen short of meeting this test by $912.8 million in 2015. Indeed, in that Annual Report, Tesla lists among its risk factors the possibility that, going forward, it will fail to achieve the required Fixed Charge Coverage Ratio.
Importantly, the Fixed Charge Coverage Ratio comes into play only during a "Compliance Period". And when is Tesla in a Compliance Period?
One must work through a thicket of definitions to pin it down precisely, but in simplest terms, a Compliance Period occurs when Tesla has less than $250 million of cash on hand and Tesla has borrowed 90% of the total it can borrow under the ABL Agreement.
However, in calculating how much Tesla has borrowed, one includes not only the revolving and swingline loans outstanding, but also the total amount of Letters of Credit outstanding. (The ABL Agreement has a $200 million sub-facility for Letters of Credit; it's unclear how much of that is outstanding.)
The Letters of Credit can bite hard. Vendors who distrust Tesla's ability to meet its financial obligations are typically the parties who demand letters of credit to secure those obligations. (Can you imagine, for instance, that any of Tesla's Model 3 parts vendors might have become nervous?)
What does all that mean? It means that the longer the merger process takes, the greater the likelihood that Tesla will enter a Compliance Period and thereby trigger the Fixed Charge Coverage Ratio test.
Another (Huge) Problem: Renegotiation of the ABL Agreement
Before the merger happens, of course, the entire ABL Agreement will have to be extensively re-negotiated to take account of all the complications presented by adding SolarCity's assets and liabilities to the mix.
Even if the ABL lenders had none of the other protections already discussed, the mere fact that their Agreement needs to be completely revamped will give them tremendous leverage.
Of course, Tesla could attempt to negotiate an entirely new agreement with a different set of lenders (or only some of the existing lenders), but that, too, would be a complex and time-consuming undertaking.
Yet More Dangers: Governmental Investigations or Proceedings
There's one other wild card worth mentioning. Under Section 9.01, Tesla must notify the lenders of, among other events, "any litigation or governmental investigation or proceeding" that "could reasonably be expected to have, a Material Adverse Effect" on the company.
What are the chances that the National Highway Transportation Safety Administration will require Tesla to scale back its "Autopilot" features? Or will expand its inquiry into the Tesla front suspension?
What are the chances that the preliminary SEC investigation just announced will expand into something more sweeping?
Try to set aside your opinion about the merits of either of these issues, and instead make your sole focus whether such governmental actions present risks to the merger deal.
If the NHTSA or SEC were to take some action, what effect would that have on the merger prospects? On the share prices of TSLA and SCTY?
VI. WHAT TO MAKE OF IT ALL?
I've laid out some of the relevant loan provisions. You, of course, are free to draw whatever conclusions you wish.
Here are my thoughts:
First, Tesla's ABL lenders have vastly different interests.
For instance, Morgan Stanley and Goldman Sachs are also major underwriters for Tesla's debt and equity offerings, TSLA shareholders, and SCTY shareholders. Both have made personal loans to Elon Musk (though the loan by Goldman Sachs was recently moved to another lender).
Bank of America and Wells Fargo, by contrast, probably are interested in Tesla primarily if not only as ABL lenders.
This fascinating dynamic will affect the negotiations among the lenders. They all come to the table with different motivations and interests.
Moreover, the "lender" side of same banking institution may well have a different agenda from the "investment banker" side.
Resolving the conflicts among the ABL lenders could result in some shuffling of the lender deck, whereby some lenders cash in their chips while others up their stakes.
Second, Tesla almost certainly will need to secure consents from the lenders both to any bridge loan and to the merger itself.
For all the reasons I've outlined, the bankers hold the whip hand, and Tesla can expect to feel the lash of the whip.
The lenders will need to make assessments and decisions that are complex and difficult. These factors likely will complicate the merger negotiations, and may well lengthen them.
Third, if, as UncleBrian believes is likely, SolarCity will indeed need a bridge loan before the merger closes, then all the perils and conflicts faced by the many affected parties will come into much sharper focus.
Tesla, its shareholders, its underwriters, and its lenders all will have to worry about what happens to the bridge loan if the merger deal somehow falls apart.
If Musk attempts a bridge loan, he will add enormous risk to the position of Tesla shareholders, and it's just possible that some crisis point will be reached. Indeed, were that to happen, some of Tesla's institutional investors might look for an escape route, if they haven't already begun to do so.
Fourth, between now and any shareholder vote, there is a lot of time. During that time, we'll likely have two Tesla earnings reports, two SolarCity earnings reports, and another Tesla deliveries report, with all the surprises each of those may bring.
Time is variously, perhaps capriciously, the indispensable friend and the inveterate enemy of all grand plans and visions. It is also, unfailingly, the powerful solvent of all human folly.
Time being the great imponderable that it is, many surprises await us as this transaction unfolds, including some we cannot now begin to imagine.
VII. AND NOW FOR SOMETHING COMPLETELY DIFFERENT
I recently came across a poem called "Imminent catastrophe" by Clive James, an accomplished Australian writer and critic.
It seems to me, at some deep level, germane to the Tesla discussion. You can find the poem here.
A Note About My Contributors
Huge help this time from Technology Equity Strategies and UncleBrian.
Plenty of support from n0m0renancy and temagami at the Yahoo message board and Dogfellow and Bonaire here.
Montana Skeptic on Twitter
On Twitter, I'm @MontanaSkeptic1 (though I'm no longer so to Elon Musk, who has blocked me from his account).
My email address is Montana.Skeptic@gmail.com.
Disclosure: I am/we are short TSLA VIA LONG-DATED PUTS.
I wrote this article myself, and it expresses my own opinions. I am not receiving compensation for it (other than from Seeking Alpha). I have no business relationship with any company whose stock is mentioned in this article.