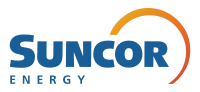 Suncor Energy (NYSE:SU) has been firing on all cylinders, even during the tough times like when oil dropped to $26 a barrel and when the Fort McMurray fires wreaked havoc on the Albertan oil sands. When oil rebounds to $100, which I believe it inevitably will, Suncor Energy will skyrocket thanks to the fantastic acquisitions it made when its peers in the oil patch were on their knees. If there's one oil company that got better due to the oil crash, it's Suncor. Suncor is the most efficient oil sands operator in North America. Not only were its acquisitions at a huge discount to intrinsic value, like the case of the Canadian Oil Sands takeover, but it can drive synergies from those acquisitions like no other. With oil currently at $44, Suncor isn't done its acquisition spree yet and when oil does start climbing higher, Suncor will soar exponentially.
Suncor isn't close to being done its acquisition spree yet. Earlier this year, Suncor bought Murphy Oil from Syncrude for $937 million. This deal gave Suncor the majority share of the Syncrude project. There are clues given by Suncor's management team that they may be in the process of acquiring more stressed companies soon. One possibility is the acquisition of a company which owns assets in the Fort Hills oil sands. Fort Hills is one of the biggest black gold mines in Alberta that could be a cash flow generating machine once it's developed. Suncor currently owns 10% of this project, but it seems very likely that CEO Steve Williams is looking to up that stake while the price of oil is still low. Total (NYSE:TOT) and Teck Resources (TCK) could be very attractive acquisition targets so Suncor, as either takeover would give Suncor a much bigger share of the Fort Hills project, which I believe will be a gigantic cash flow generator for many years to come. Fort Hills is now 55% complete and the low oil price environment will allow Suncor to be the lone king of the oil sands.
With Suncor's increased stake in the Syncrude oil sands, the company expects profitability to grow production by over 40% YoY. A total production is expected to exceed 800,000 barrels per day by 2019 according to CEO Steve Williams. There's no question that Suncor is the biggest growth name in the energy sector right now and its fantastic balance sheet will allow it to survive, and even thrive in the worst of oil crashes. Suncor's management team will start its focus from the integrated business to the growth side of the business, with brand new projects expecting to complete in the next few years, when oil will most likely have recovered to higher levels.
Steve Williams emphasized the strength of Suncor's balance sheet and how it makes it head and shoulders above its peers in the last investors meeting, stating that "Our net debt to cash ratio is running at 2.5 times and our total debt to capitalization is just over 29%. We have almost $10 billion in liquidity, including $3 billion in cash. And importantly, we continue to attract a strong investment-grade credit rating, while many others in the sector have endured multiple-notch downgrades."
I believe Suncor is extremely undervalued at current levels, even though its forward P/E is 34.2, given the low oil price environment. The management team, assets owned and its terrific balance sheet are all reasons to own the stock for the long-term. The P/B is at a ridiculously cheap 1.3, which is in line with historical averages, even when considering the huge rout in oil prices. I believe the synergies produced from past and future acquisitions will cause Suncor to be a cash flow generating monster for the long run and the stock will soar. In the meantime, investors can enjoy a very attractive 3.2% dividend yield while waiting for Suncor's true value to be realized, as oil slowly recovers and investors start considering oil as a suitable investment again.
Disclosure: I am/we are long SU.
I wrote this article myself, and it expresses my own opinions. I am not receiving compensation for it (other than from Seeking Alpha). I have no business relationship with any company whose stock is mentioned in this article.