IBM (NYSE:IBM) and Cisco (NASDAQ:CSCO) have announced that they will develop a suite of cloud-based tools and applications for greater collaboration in the workplace. Embracing IBM's cognitive computing platform IBM Watson, the applications will help enterprises grow their revenue from social presence. As a result, IBM's revenue from Watson will rise significantly.
Microsoft's (NASDAQ:MSFT) plan to acquire LinkedIn (LNKD) is aimed at growing the former's social business. The big question is can IBM and Cisco together displace Microsoft's social business? I believe IBM Watson will make all the difference in favor of IBM-Cisco.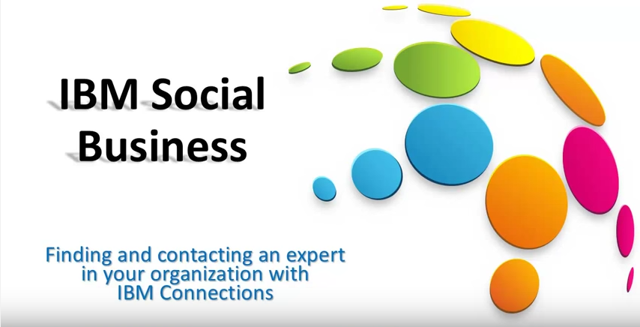 IBM Watson: The Competitive Advantage of IBM-Cisco
IBM Watson has the potential to provide IBM-Cisco a competitive advantage over Microsoft. Workplace collaboration is gradually rising with UC (unified communications) fast gaining momentum. UC is a set of communication tools including email, instant messaging, web conferencing and so forth which facilitates performing business by exploiting the advantages of cloud-based collaboration platforms, such as IBM's Connections or Microsoft's Yammer. Rising adoption of UC will lead to greater collaboration and in turn greater innovation. According to a report:
It has been predicted that by 2020, when the 'ideas economy' is fully matured, a culture of collaboration and innovation in the workplace will be what motivates people and stimulates business growth.
IBM and Cisco have already built compelling social platforms for collaboration. Now they have announced that "they will partner to combine the market-leading strengths of each company to transform how knowledge-workers collaborate and work." IBM's analytics technology coupled with IBM Watson will allow businesses to take the advantages of cognitive computing, which can be integrated into the collaborative platforms. As a result, social communications will become more productive for driving business growth.
Meanwhile, Microsoft is planning to strengthen its UC platform via acquiring professional networking site LinkedIn. Microsoft acquired collaboration platform Yammer four years ago, but failed to properly integrate it with its existing UC platform SharePoint. The company has therefore made Yammer a core component of Office 365. Given Microsoft's current hodgepodge social business strategy, it will be difficult for the company to outcompete IBM and Cisco via acquiring LinkedIn.
IBM-Cisco vs. Microsoft: The Battle Gets Interesting
IBM's collaboration platform Connections offers a social network for enterprises that lets them gather, generate and improve ideas via a variety of communication tools. Cisco, on the other hand, has developed its online collaboration platform Spark and online meetings platform WebEx.
The two companies have agreed to build a broad ecosystem comprising of developers and partners, which will let them build their own collaborative solutions. Further, integrating IBM Watson with their solutions, developers will be able to incorporate BI (business intelligence) therein.
On the contrary, Microsoft's social strategy is somewhat uncoordinated. What Microsoft has done so far? Well, it has created a platform to consolidate data that it receives as customer feedback from various channels, such as surveys, UserVoice forums and Yammer groups. In the next step, Microsoft passes the data to Azure machine learning APIs to analyze the data using Azure's analytics solutions. Finally, for easy visualization of the data Microsoft pushes the data to Power BI using Power BI APIs.
Microsoft is currently using the above-mentioned platform for its own internal research on how to offer customers compelling analytics tools to extract actionable insights from various social channels. The company is planning to extend the benefits of the platform with customizable features to customers as well starting next year.
In addition to performing research, Microsoft has introduced a new reporting dashboard in its Office 365 admin center earlier this year, which shows usage reports for SharePoint, OneDrive, Yammer and Skype. However, unless Microsoft comes up with a customizable ecosystem-driven platform, the reporting dashboard will be nothing more than a clumsy solution for a complex problem. I believe Power BI is a strong tool that Microsoft will eventually exploit to compete with IBM-Cisco.
Granted, the IBM-Cisco duo hasn't built their ecosystem yet, and in this context Microsoft isn't far behind. But IBM has made some visible progress in social business by developing Connections, which I believe is more powerful as a social platform compared to Microsoft's Yammer (to learn more, watch this video). To put it into perspective, let's focus on how the platform helps enterprises extract insights from unstructured text obtained from emails.
Since we are heading toward the ideas economy, as mentioned above, we need insights from communications. Among the communication tools of Connections, I believe the Verse email tool is most useful since it offers integrated social analytics software. Analytics helps users prioritize email content according to relevance. Analytics can also be used for content delivered via email in order to accomplish predefined business goals, such a growing revenues or lowering costs.
Microsoft's Azure also offers machine learning APIs based on NLP (natural language processing) for extracting insights from unstructured text. However, since Microsoft doesn't have a compelling social platform like Connections, enterprises have limited scope to use the APIs in a social environment.
For other forms of communications apart from emails, such as instant messaging or web conferencing, developers can write apps in future for extracting actionable insights using the ecosystem the IBM-Cisco duo is going to build. In contrast, building an ecosystem for social business per se isn't something which we can expect from Microsoft in the near-term. It has to spend a lot of time to properly integrate LinkedIn to its existing UC platform.
In maneuver warfare the goal is incapacitating the enemy's decision-making process via shock and disruption. I believe the term is appropriate in the current context because IBM's cognitive computing platform is really disruptive. Why? Well, I wrote two articles earlier to explain this. Click here and here if you want to read. In addition, its collaboration with Cisco has the potential to provide shock to Microsoft's social business endeavor via acquiring LinkedIn.
Conclusion
For businesses, new ideas don't always come from employees, but from analytics-driven insights from external content as well. As a result, IBM's Connections could emerge as an essential tool for collaboration-driven innovation. For IBM, this is a huge opportunity to grow its cognitive computing revenue, i.e., revenue from IBM Watson. IBM is silently making steady progress in social business which has tremendous growth potential. The stock is a "buy" for the long-term.
Disclosure: I am/we are long IBM.
I wrote this article myself, and it expresses my own opinions. I am not receiving compensation for it (other than from Seeking Alpha). I have no business relationship with any company whose stock is mentioned in this article.