On Thursday, July 14, Chinese GDP numbers for the second quarter will be released.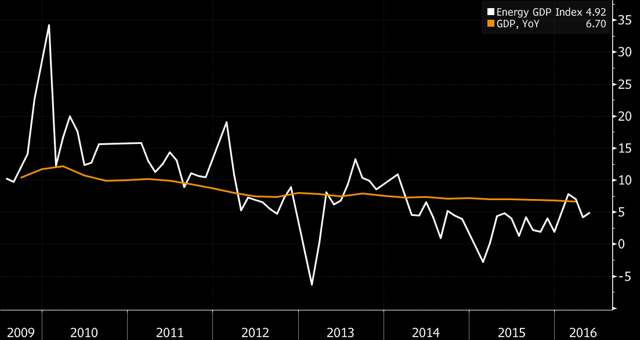 While this number will yield some insight into the Chinese economy, it's important to note what it is not.
The release of GDP statistics by the Chinese government is not a scientific or impartial release of data.
Using objectively gathered energy usage data yields a more accurate insight into Chinese GDP growth. As the above chart from BBG shows, actual Chinese GDP growth has been much more volatile than the very smooth growth rate reported by the CCP
Bear in mind that events do not move asset prices. Events under-/overwhelming expectations move asset prices. While the country's expected rate of GDP growth would be admirable for any developed nation, it is considerably below what Chinese policymakers desire.
But, assuming the CCP continues to cook its books in traditional fashion, there shouldn't be much of a surprise. Then again, a black/grey swan event is always possible...
Maybe the country will realize the importance of reliable data. Here is a chart of another, even more volatile, estimate compared to BBG's estimates of Chinese GDP growth (blue) and officially reported GDP growth (orange):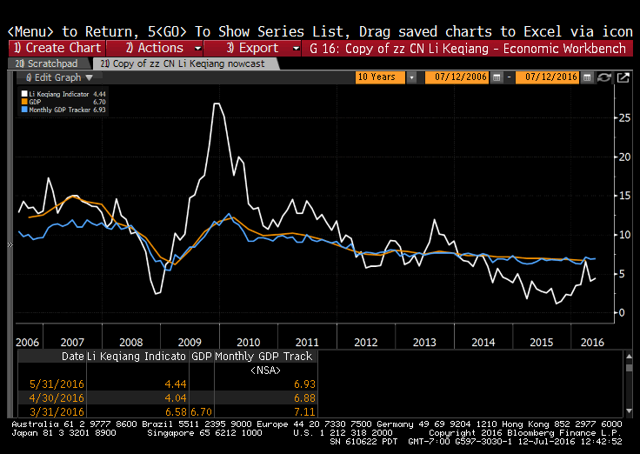 If China wants to sit at the "big boy" nation table (as its concerted push for SDR inclusion indicates), reliable data would be a good first step.
But is it possible a reflexive loop would develop wherein the release of actual, correct data defeats itself by causing market panic, and thus, a return to the "cooked books?" Possibly.
But thus far, China's growth has not been following a sustainable model. Here is a chart of Chinese capacity buildup: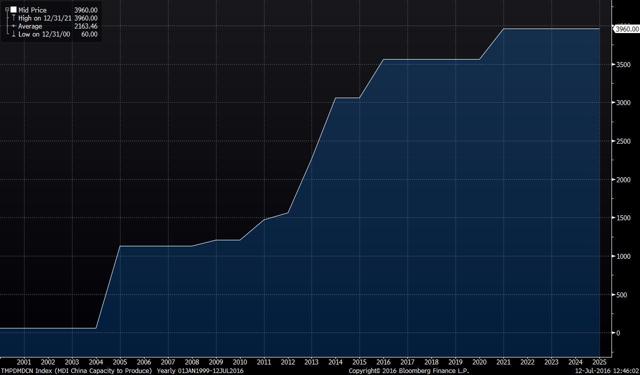 There is perhaps a small chance that China will tell the truth soon. Analyst Dongming Xie, at OCBC, is predicting 1.6% official GDP growth for 2Q this Thursday. That would mean that they tell the truth about a much more dire Chinese economy than they have been willing to admit. That's well below the consensus of 6.6%.
Will the CCP take the first step towards economic transparency on Thursday? I would say almost certainly not. But I would also propose that it is likely to happen at some point down the line. When that does occur, it may be a good sign of "skin in the game" to pursue greater market liberalization. And that may indicate time for a more robust Chinese equities market.
Either way, expect the impact of this Thursday's release on U.S. equities (SPY) to be muted, unless the big move occurs: an honest Chinese government.
If the CCP, even in light of greater financial integration, continues its cloak-and-dagger data policies, expect the impact on Chinese assets to be poor, and expect capital flight to accelerate further... hopefully, China will learn to see the light sooner rather than later.
Disclosure: I/we have no positions in any stocks mentioned, and no plans to initiate any positions within the next 72 hours.
I wrote this article myself, and it expresses my own opinions. I am not receiving compensation for it (other than from Seeking Alpha). I have no business relationship with any company whose stock is mentioned in this article.