"Bull markets are born on pessimism, grown on skepticism, mature on optimism, and die on euphoria."
Sir John Templeton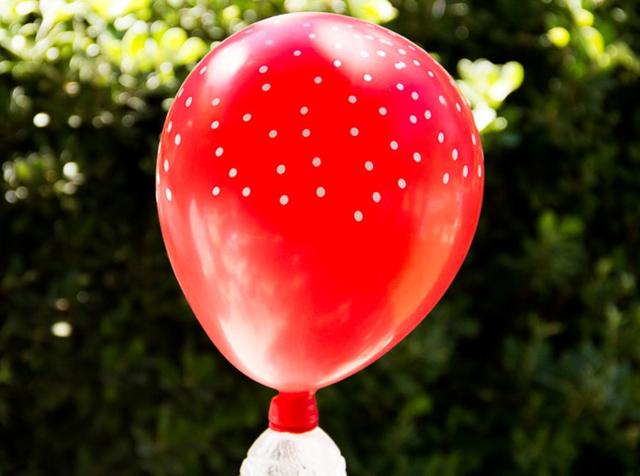 Introduction
Investors, traders and speculators have been on a wild ride over the past 20 years, riding the roller coaster of higher peaks and lower valleys, which have been lengthened and intensified with ever increasing central bank and government intervention, or what I like to call central bank bubble blowing.
Climbing the proverbial wall of worry, financial markets are doing the unthinkable in 2016. Historic reversal rallies have occurred in the out-of-favor emerging market and commodity sectors, bond yields have tumbled to all-time lows, crashing through zero-bound in large parts of the developed world, and stocks have traded wildly as the emotion of investors has journeyed between fear and greed in the span of a few short months.
Currently we sit on a plateau, with "Brexit" behind us, and one of the most unusual elections in U.S. political history dead ahead. As the populist narrative gathers steam around the world, almost everyone is overlooking an ongoing cyclical recovery in China, and developments there have shaped 2016 more than any political event, in my opinion. Going forward, investors should continue to expect the unexpected and keep their eyes on the two biggest bubbles in the world, which are the infallible belief in central bankers, and the fervent belief in deflation, which is unfounded from my perspective.
Thesis
Commodity stocks and emerging market equities will reinforce their position as new market leaders as the final innings of the epic bull market, than began in 2009, unfold.
Improbably, Stocks Are Making New Highs
U.S. stocks have led the developed world equity markets since the bull market began in 2009, increasing their leadership role since 2011, and impressively, the S&P 500 Index, as measured by the SPDR S&P 500 ETF (NYSEARCA:SPY) has made new highs in 2016, after over a year of consolidation.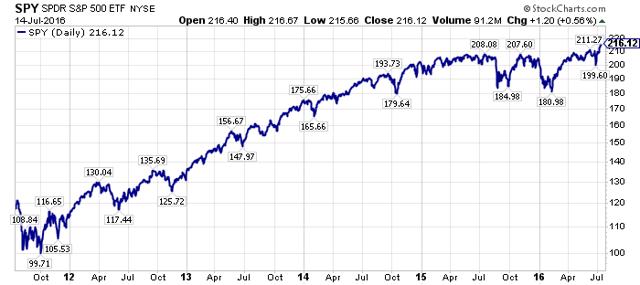 The breakout to new highs is particularly impressive when one considers the fact that several of the largest market capitalization market issues, and some of the best performers from 2011-2015, including Apple (NASDAQ:AAPL), Disney (NYSE:DIS), Gilead Sciences (NASDAQ:GILD), Netflix (NASDAQ:NFLX) and even Nike (NYSE:NKE), have struggled, and remain far off of their all-time highs.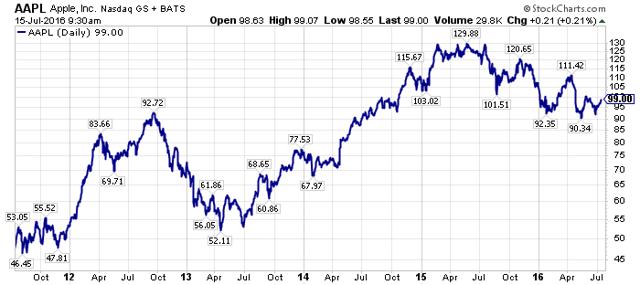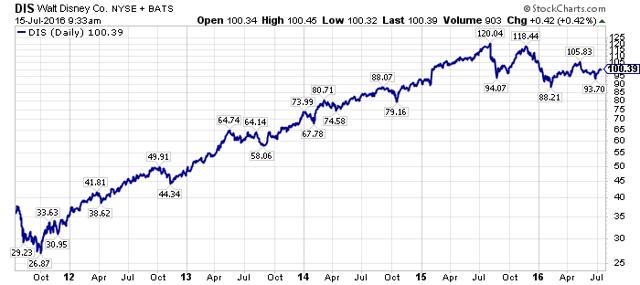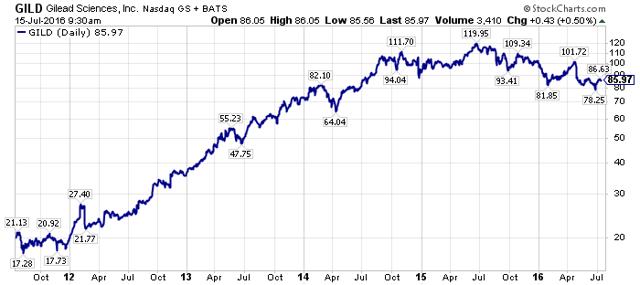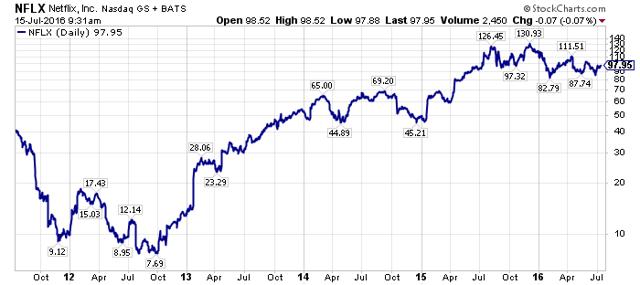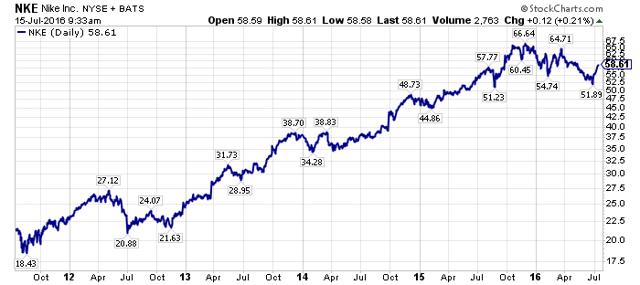 Counterbalancing the weakness in these large-cap leaders is the relative strength in shares of Alphabet (NASDAQ:GOOGL), (NASDAQ:GOOG), Amazon (NASDAQ:AMZN), and Facebook (NASDAQ:FB), which I believe is overvalued, but has remained elevated as market participants prefer stocks exhibiting technical strength.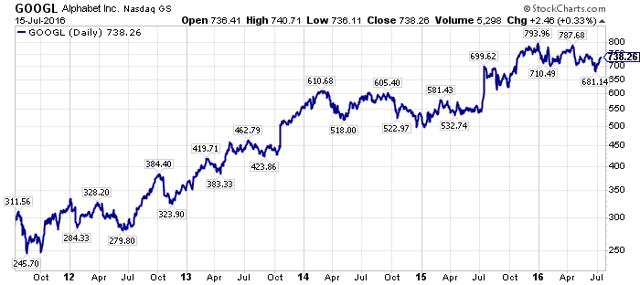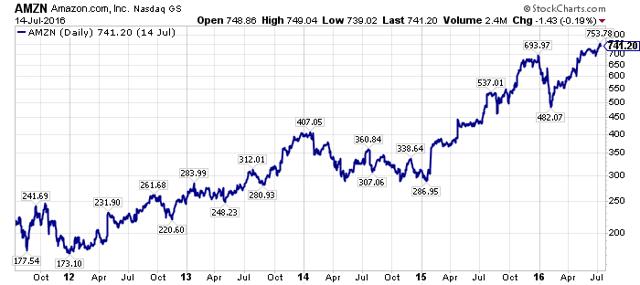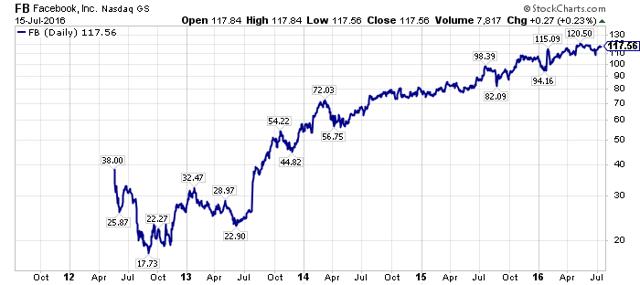 Transports Snap Back To Life
After foreshadowing broader stock market weakness for much of 2015, transportation stocks have bounced back strongly in 2016, which is illustrated by the chart of the iShares Transportation Average ETF (NYSEARCA:IYT).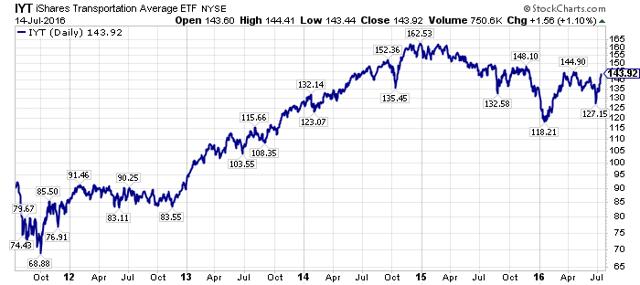 Weaker components throughout 2015, like railroads Kansas City Southern (NYSE:KSU) and Union Pacific (NYSE:UNP), have seen the strongest bounce backs, providing a solid argument that economic growth in the U.S. is set to re-accelerate.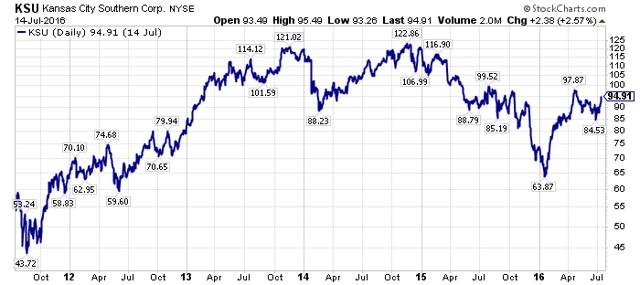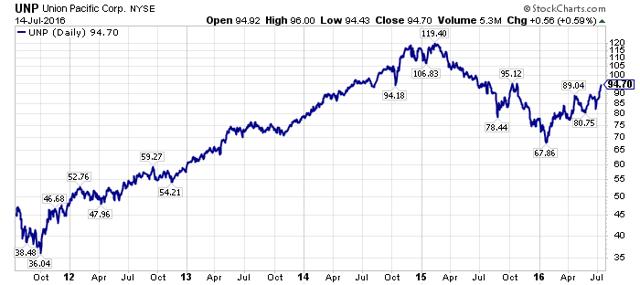 Even the beleaguered airline sector, which suffered another unexpected blow with the surprise "Brexit" vote, has shown a snapback as of late, as the shares of American Airlines (NASDAQ:AAL) and United Continental (NYSE:UAL) show in their charts below.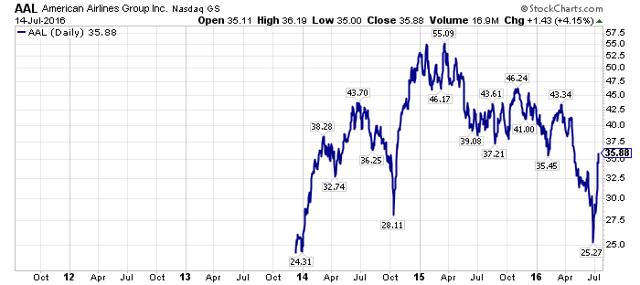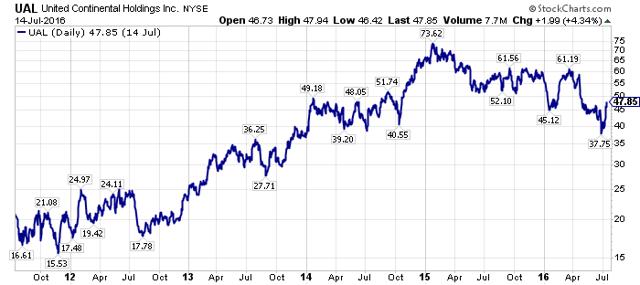 While the airlines still have a long way to go to reach their highs, the improving relative strength of the entire transport sector is a positive for the broader stock market, just like it was a negative for much of 2015.
Commodity Stocks Are The New Market Leaders
One of the core tenants of my investment philosophy is to overweight out-of-favor assets, and I certainly have made mistakes on this front as some assets and sectors can stay out-of-favor longer than you can anticipate, or they never come back. Commodity stocks fit this profile for much of the 2011-2015 timeframe, however, they have come roaring back in 2015.
The strength of the commodity complex rebound has encompassed large-cap safe-haven companies like Exxon Mobil (NYSE:XOM) and Chevron (NYSE:CVX), mega-miners who struggled from 2011-2015, including BHP Billiton (NYSE:BHP) and Rio Tinto (NYSE:RIO), and more importantly, the rally has spread to historically out-of-favor sectors like steel, as evidenced by the performance of U.S. Steel (NYSE:X). The charts of all five aforementioned companies are listed below.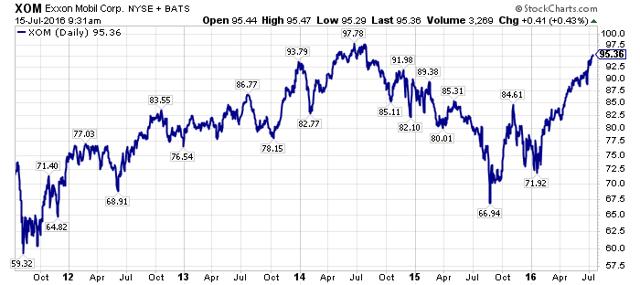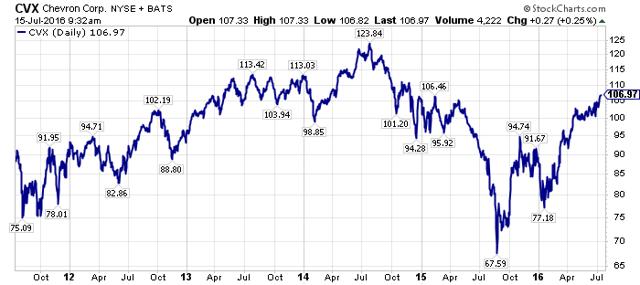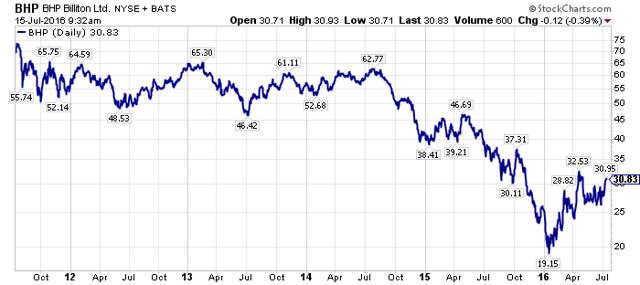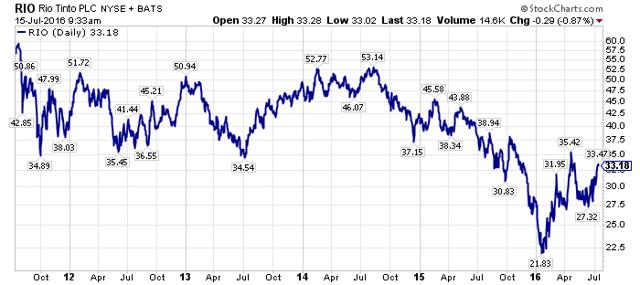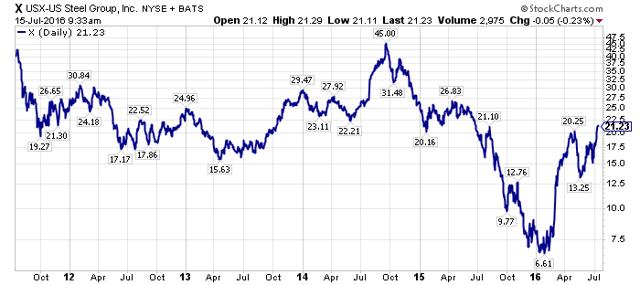 Commodity Strength Is Broad Based
Copper (NYSEARCA:JJC), crude oil (NYSEARCA:USO), gold (NYSEARCA:GLD), gold stocks (NYSEARCA:GDX), (NYSEARCA:GDXJ) and natural gas (NYSEARCA:UNG) (NYSEARCA:UNL) have all either rallied substantially in 2016 or they have held their lows as the stock market and bond market took turns panicking.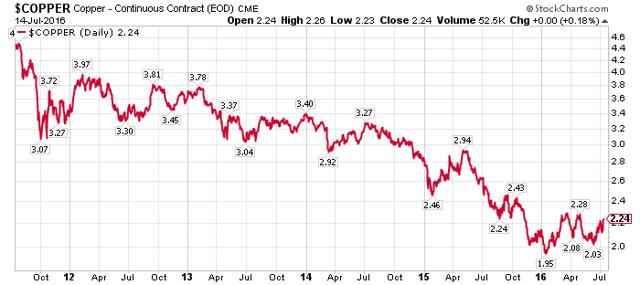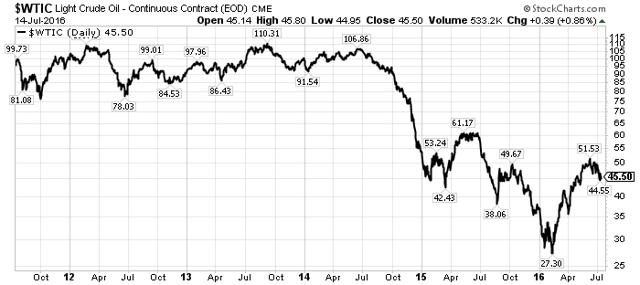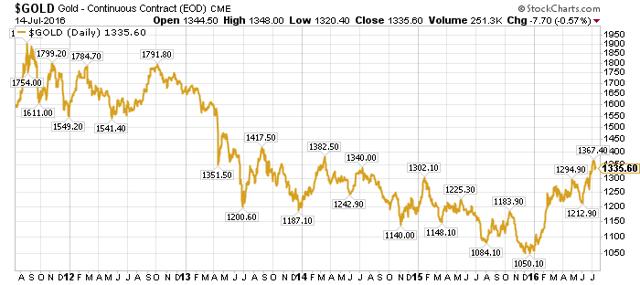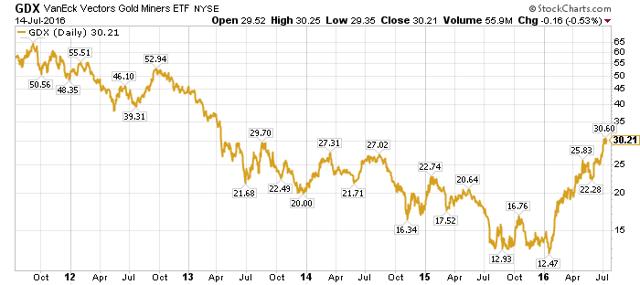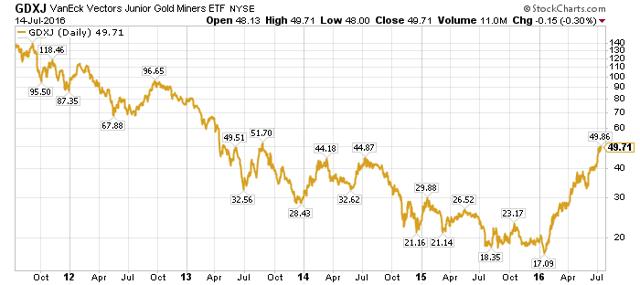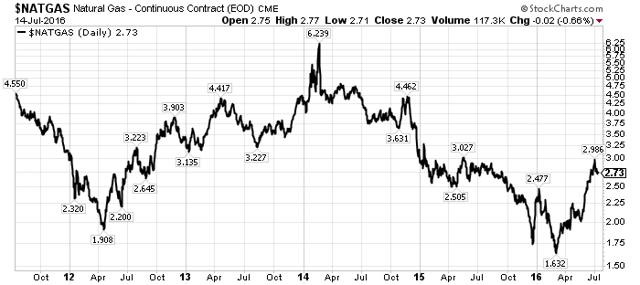 The Sovereign Bond Market Remains An Outlier
Even with the widespread strength in stocks and commodities, the bond market, especially the sovereign bond market, which has been making new highs, as illustrated by the iShares 20+ Year Treasury Bond ETF (NYSEARCA:TLT), remains an outlier from the reflationary group think.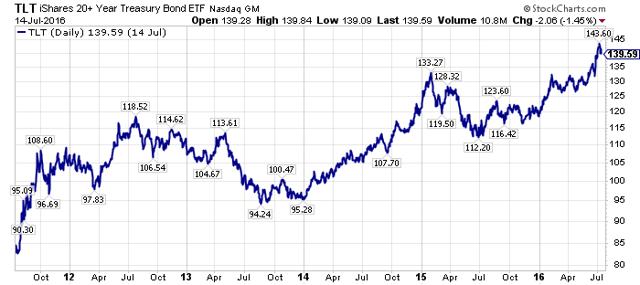 This will be resolved in one of two ways, either sovereign bond yields will race higher to keep pace with the buoyant stock and commodity markets, or stock prices and commodity prices will collapse from their presently elevated levels.
China Holds The Key
While everyone keeps their eyes focused on political developments in Europe and the United States, the Middle Kingdom is in the midst of an unrecognized cyclical revival. Credit growth and money supply growth in China are surging.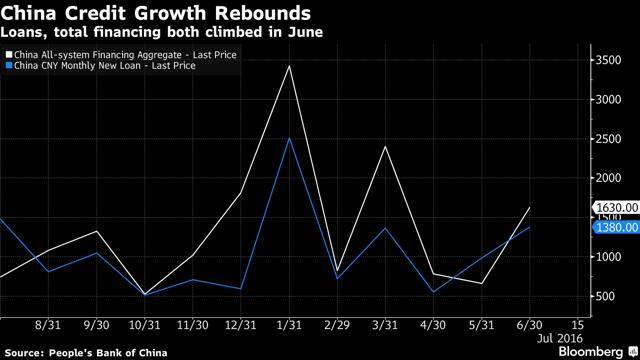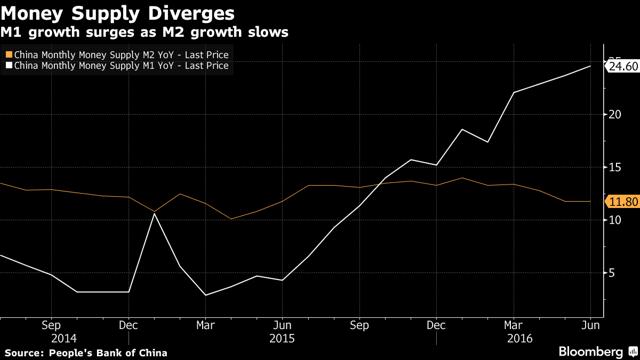 This has driven Chinese stocks, as measured by the iShares China Large-Cap ETF (NYSEARCA:FXI), to three-month highs.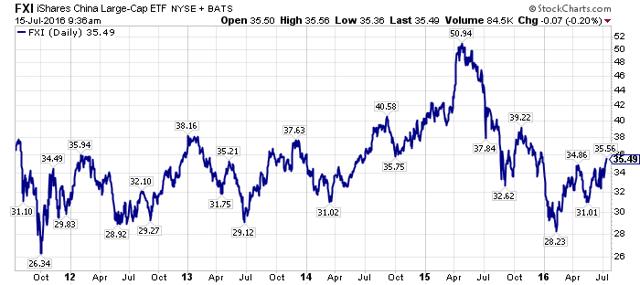 From my perspective, a lot of upside potential remains in Chinese equities, as they, along with the rest of the emerging markets equity complex (NYSEARCA:EEM) have badly lagged the U.S. market over the trailing five years. Ultimately, the recovery in China is the most important development for those interested in a recovery in commodities, in my opinion.
Conclusion - Look For Newly Established Trends To Continue
After five years of a disinflationary/deflationary environment from 2011-2015, global growth appears poised to surprise to the upside in 2016, defying stock market skeptics, including myself, and climbing the wall of worry to new highs.
Now, at least in my opinion, investors should be careful of jumping on the stock market train at this juncture since it left the station a long time ago in 2009 and has traveled a long way on its journey. The safer alternative would be to look for out-of-favor assets that have underperformed from 2011-2015 and to buy these assets on pullbacks in order to benefit from the last phase of the current bull market.
These out-of-favor assets would include portfolio diversifiers and alternative investment strategies, including long/short strategies, options portfolios betting on non-consensus outcomes, and concentrated equity strategies. Building on this narrative, I launched a premium research service on Seeking Alpha, on December, 7 th, 2015, called " The Contrarian" to help investors navigate the changing investment landscape.
To close, investors should keep an open mind to the potential investment outcomes at the current juncture, as we are living in world of central bank experimentation. Ultimately, this period will pass, but until it does, it is my opinion that you have to make lemonade out of lemons and embrace the opportunities created by the volatility.
Disclosure: I am/we are long AAPL, AAL, RIO, UNP, X, SHORT FB, SPY, AND TLT VIA PUT OPTIONS, AND LONG POSITIONS VIA "THE CONTRARIAN" PORTFOLIOS. I wrote this article myself, and it expresses my own opinions. I am not receiving compensation for it (other than from Seeking Alpha). I have no business relationship with any company whose stock is mentioned in this article.
Additional disclosure: Every investor's situation is different. Positions can change at any time without warning. Please do your own due diligence and consult with your financial advisor, if you have one, before making any investment decisions. The author is not acting in an investment adviser capacity. The author's opinions expressed herein address only select aspects of potential investment in securities of the companies mentioned and cannot be a substitute for comprehensive investment analysis. The author recommends that potential and existing investors conduct thorough investment research of their own, including detailed review of the companies' SEC filings. Any opinions or estimates constitute the author's best judgment as of the date of publication, and are subject to change without notice.