As U.S. production (NYSEARCA:USO) has curtailed over the last six months, the price of oil has begun its "recovery". Until its recent recession back to $45, the oil bears were widely written off. Now, investors find themselves staring down a cliff, seeming suspended while they wait for the tide to come. When it does come, it won't be pretty.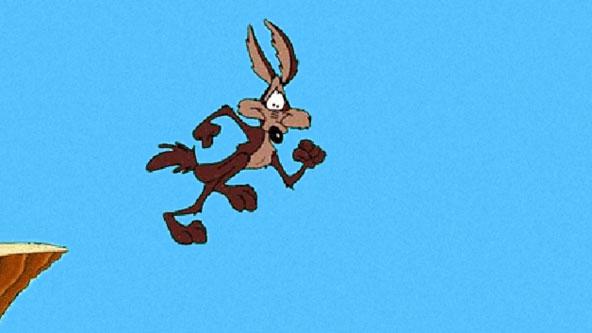 Oil Inventories Are A Distraction
The media focus on falling oil inventories gives investors a small part of a complicated story. While we are finally beginning to see the diversion of crude storage to the market, the market is unable to absorb all the refined products. Thus, the glut is just changing forms rather than depleting.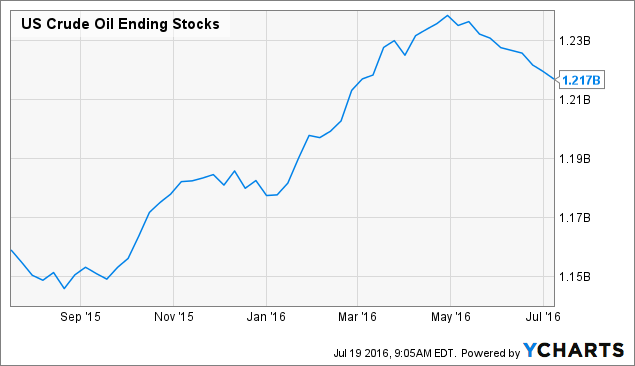 US Crude Oil Ending Stocks data by YCharts
Gasoline stocks failed to retreat as much as expected during the summer months and are now on the rise. Refinery output remains at a normal position for this time of year. However, it has fallen for two straight weeks as gasoline stocks build. Multiple consecutive drops in capacity are rare for the summer months as gasoline and diesel demand ramps up. This trend is a significant concern for speculative demand growth.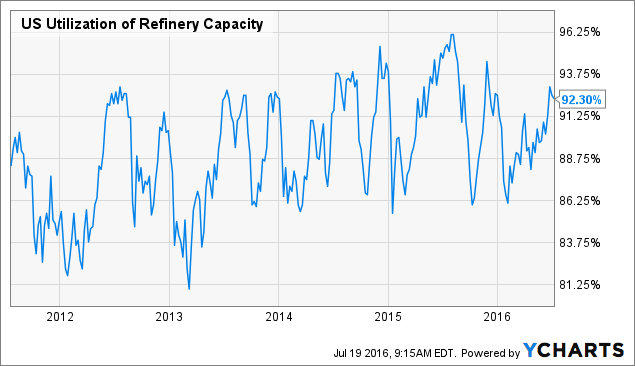 US Utilization of Refinery Capacity data by YCharts
It is not surprising then that when we include petroleum products into stocks, that they continue to rise. New highs are being reached, and the focus of the market may come roaring back to oil inventories as the U.S. rig count continues to rise.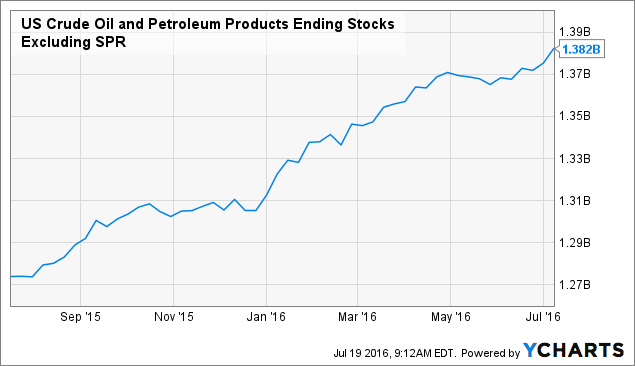 US Crude Oil and Petroleum Products Ending Stocks Excluding SPR data by YCharts
U.S. Rig Count
As expected, the U.S. rig count has started to claw back. It is more important to understand the effect this has on market sentiment, and OPEC strategy, rather than on actual oil supplies. A rising rig count signals that U.S. production can once again be economical, it signals to the market where the band of oil prices will exist in the coming months and years. If oil prices stay at $45/bbl, there is no doubt that the rig count will continue to rise, and as companies begin to resolve their solvency problems, we can expect an even faster growth in operating rigs.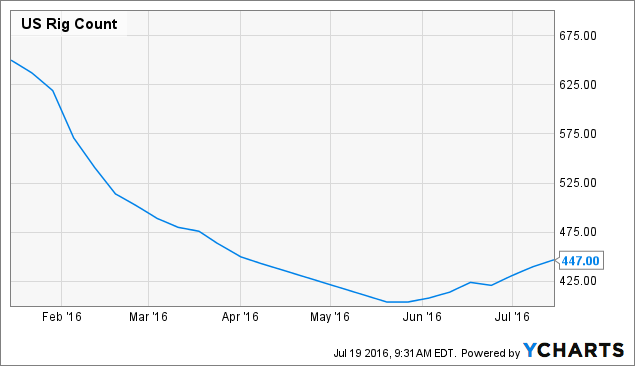 US Rig Count data by YCharts
Canada Rig Count
In Canada, the story is one and the same. Rig growth is coming as much from better oil prices as it is from better drilling conditions. July, August, and September seasonally provide strong growth in the rig count as ground conditions improve. This will weigh on investors as oil prices stagnate through summer.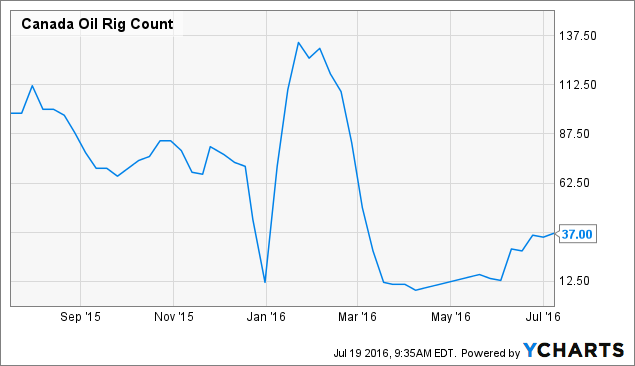 Canada Oil Rig Count data by YCharts
Wrap-Up
I expect the market to top when there is no more bullish news to account for. In tabulating the state of the market, we can see that the market has run out of positive stories to chase.
Both the U.S. and Canadian rig count are now rising faster than expected
Total petroleum stocks continue to rise despite the summer demand boost
Saudi Arabia, Russia, and Iran continue to fight for market share in Europe and Asia
A Venezuelan oil outage is all but certain in the coming months
Refining margins are falling, with the inevitable outcome of a sudden demand shock
Attacks on Nigeria's oil infrastructure continue and are expected to continue
Outside of another forest fire in Canada or another unforeseen event, the bullish news in Venezuela, Nigeria, and OPEC is well known and accounted for. What is causing the market to stall is rising petroleum stocks, a rising rig count, and continue overproduction from Saudi Arabia, Iran, and Russia. The market slowed down as it reached the cliff but has run past it. Oil prices should have continued to climb in the summer months as "healthy demand" and "supply destruction" combined to erase the supposed supply glut. An outcome that has failed to come to fruition.
As summer comes to a close, the Bulls falter, and the Bears come back in droves, it will become clear the glut is anything but over. A new normal of sub $60 oil is upon us. Determining when the market will reflect that is another story, until then, I'll be sitting on the sidelines waiting for the right company to come along.
Disclosure: I/we have no positions in any stocks mentioned, and no plans to initiate any positions within the next 72 hours.
I wrote this article myself, and it expresses my own opinions. I am not receiving compensation for it (other than from Seeking Alpha). I have no business relationship with any company whose stock is mentioned in this article.