Complacency is a state of mind that exists only in retrospective: It has to be shattered before being ascertained.
—Vladimir Nabokov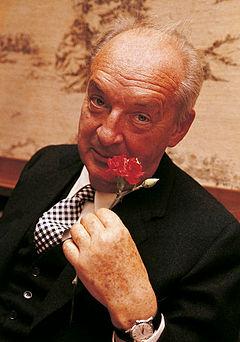 It is hard to believe that the S&P 500 started the day at all-time highs less than a month after the unexpected result of the U.K. referendum caused massive turmoil in global currency and equity markets. Stocks were able to quickly gain back those losses but the impacts of the eventual "Brexit" are still relevant. Eurozone growth forecasts were recently slashed because of those effects as but one example.
The market also seems to be rising regardless of the news cycle. New terrorist acts in France, multiple attacks on police officers domestically and even a failed coup in Turkey barely register. These are signs of complacency in the market, something that rarely leads to positive outcomes. Here are three things that currently have me very cautious about equities at the moment.
The "Dumb Money" Is Powering The Rise:
I obviously use that term loosely to mean that the rise is being powered by both retail money and by corporate buybacks. Neither a good sign, especially as there seems to be a dearth of insider buying at the moment. Retail investors have historically been terrible timers of the market - the amount of money that was going into technology stocks just before the Internet Bust of 2000 is but one of many good examples. After being reticent to put money into the market for most of the last year, last week saw weekly inflows into the stock market of $11 billion. This was the highest weekly amount since last September as low yields force more investors to chase riskier assets.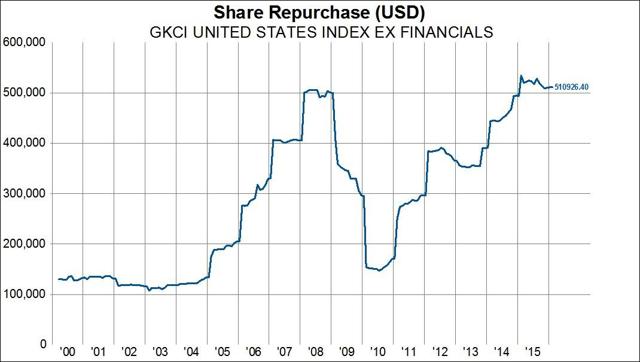 More concerning to me is the amount of corporate buybacks. Like M&A, stock buyback levels tend to peak right before declines in the market. 2000 and 2007 are two good recent examples. Increased levels of stock buyback activity also tend to occur near the end of business cycles as industries see overcapacity, lack of demand and good investment opportunities. Not finding suitable alternatives, they plow their cash flow into buying back stock. Many companies in this cycle are even issuing debt given rock bottom interest rates to increase stock repurchases. The chart above should demonstrate why the current stock buyback levels should be seen as cautionary.
Locked In A "Profit Recession":
Despite the massive amount of stock corporations are buying back in the open markets, profits are still declining within the overall market. The current consensus projection is that earnings within the S&P 500 will fall five percent year-over-year when all the second quarter results are in. Given how low a bar companies usually guide analysts to, actual results should be a bit better than that. However, it will be the fifth quarter in a row that earnings have declined for the S&P 500 as a whole.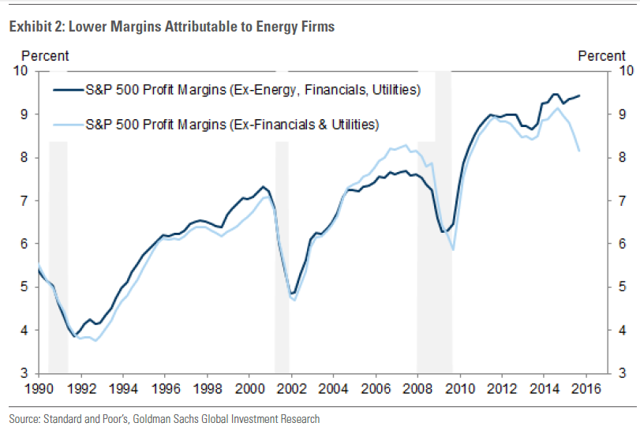 It also is not like there is much "fat" left to cut in corporations. After the financial crisis and tepid global demand since, companies are about as "lean and mean" as they have ever been. This is one reason profit margins across the S&P 500 came into 2016 at all-time highs. Without a surge in demand, very unlikely; it is hard to see profit margins going up from here. This is especially true as various cities and locales put through large hikes to minimum wages in many states.
An "Ugly" Election Looms: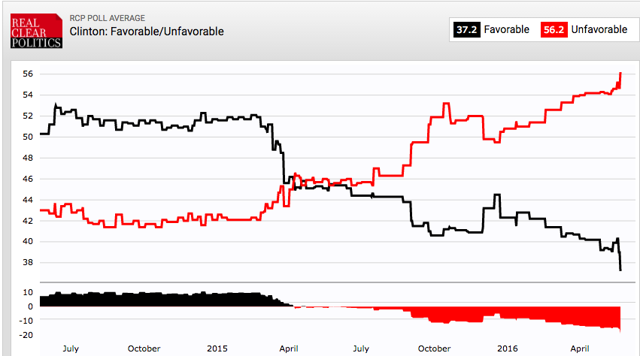 The "official" election season began this week as the two main parties nomination conventions kicked off. Regardless of your view on politics, I think we can agree this will be one of the nastiest elections in memory. Both major candidates have unfavorable ratings above 55%, 70% of the country believes the nation is heading in the wrong direction, racial tensions are escalating as cops are now being ambushed and much of the country has never fully recovered from the impacts of the financial crisis with median incomes barely budging despite an "official" unemployment rate of under five percent.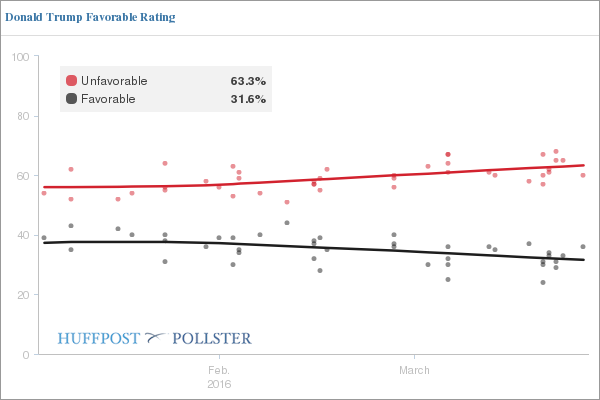 You can see this election is going to be unpredictable as two third parties - The Green Party &andLibertarian Party - are currently polling over five percent of the vote. If there is one thing the market hates, it is uncertainty. Given how the 2016 election season has trended so far not only domestically but throughout the western world, the only thing investors can expect is the unexpected. In addition, thousands of attack ads on both sides probably are not going to inspire a lot of consumer confidence heading into an election, especially in the backdrop of the increase in both domestic and international terrorist acts.
Outlook:
I am not predicting a huge drop in the market like 2000 or 2007. However, my view is that a decline of five to 10% in the markets between now and the November election would not be a surprise and in my opinion is at least a 50/50 proposition.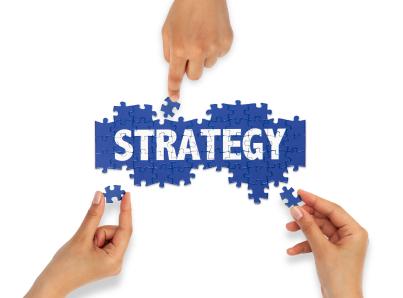 I also still see some value in parts of the market like biotech which has been in its own bear market for nearly a year already. Housing and construction stocks should also be okay as housing starts are still way below the levels before the financial crisis even as they are trending up, mortgage rates are at historic lows, household formation is above 2007 levels again and credit standards are starting to loosen.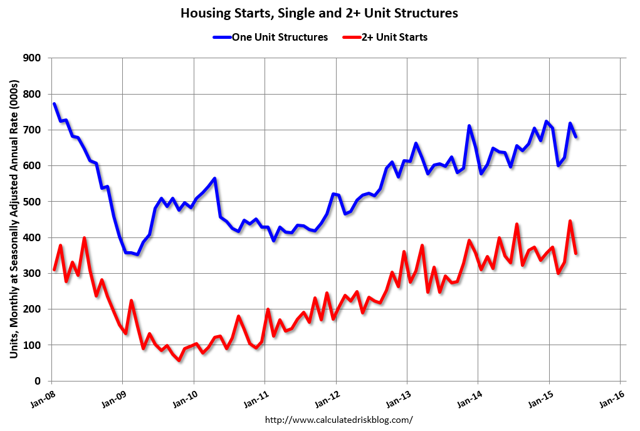 Outside of those areas, some unique situations in a variety of small caps, and some lodging REITs; I am not sanguine on the overall market. My cash position in my portfolio got down to just over 10% immediately after the declines cause by Brexit as I did some bargain shopping. That level is now approximately 15%. I plan to continue to prune my portfolio of stocks that have hit my price targets either by selling part of the position or selling some out of the money calls against a portion of the holdings until I get up to a 20% allocation. I want to be in a good position should a significant pull back occur in equities over the next several months.
That is my current take on the market.
Author's note: To get these types of Market Outlook articles as soon as they are published, just click on my profile and hit the big, orange "Follow" button and choose the real-time alerts option.
Thank You and Happy Hunting.
Bret Jensen
Founder, Biotech Forum
Disclosure: I/we have no positions in any stocks mentioned, and no plans to initiate any positions within the next 72 hours.
I wrote this article myself, and it expresses my own opinions. I am not receiving compensation for it (other than from Seeking Alpha). I have no business relationship with any company whose stock is mentioned in this article.