LRAD Corporation (NASDAQ:LRAD) is the leading long-range communication device company in the world. The company has been attempting to leverage its position in long-range communications into penetration of the more lucrative and larger mass notification industry.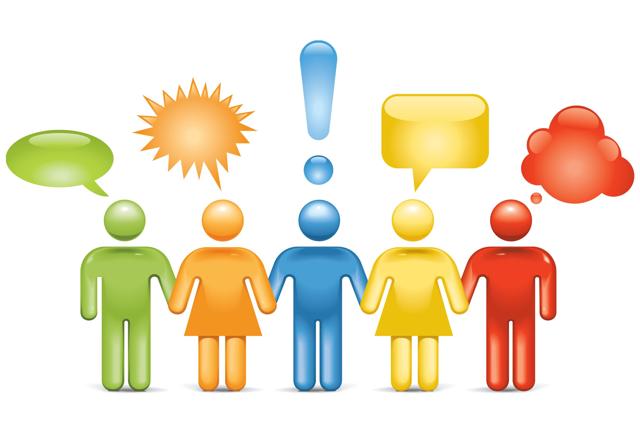 This article is an update on my previous articles on this stock where more information on the background story on LRAD is available, found here and here. My last article on LRAD focused on the catalysts that I thought would kick in that would propel LRAD's stock price higher and I made this stock my top pick for 2016.
To briefly recap, shareholders have been disappointed by LRAD's inability to increase revenues by capturing sales in the mass notification arena. Iroquois Capital Management turned activist and forced the resignation of former CEO Tom Brown and reshaped the Board of Directors. In all fairness, to Mr. Brown, reduced spending by the U.S. on defense forced the company to seek revenue growth internationally, which it did. However, the nail in the coffin for Mr. Brown was the failure to seal the deal on a lucrative Middle East deal that he was very optimistic about for several quarters.
The disappointing performance of LRAD was unacceptable to investors considering that the global mass notification market grew from $2.41 billion in 2013 to an anticipated $4.16 Billion for this year and is expected to more than double to USD $9.69 Billion by 2021.
It is my opinion that the industry is still in its infancy and is barely penetrated and that LRAD is uniquely positioned to gain market share. This is a small company with less than 50 employees but it has established its niche in long-range communication systems. It is the only company approved by the U.S. as a defense contractor in this area and LRAD has also been recognized for the best mass notification device for the last few years by the U.S. Government Security Network and is therefore in an excellent position to win contracts in the U.S. Department of Defense five-year $48.5 million mass notification budget.
Besides the U.S. defense budget, there are several developments that are creating catalysts for expansion in demand for mass notification products. Increased terrorist attacks, increased racial tension in the U.S. and increased weather related problems as well as the changes in the International Building code have all increased demand for mass notification devices.
Studies have demonstrated that when high profile violent events increase, the demand and subsequently sales for mass notification solutions also increase. The Global Peace Index reveals that worldwide terrorism and resulting casualties are at all-time highs. Police shootings of blacks have resulted in attacks against the police and mass protests across the U.S. LRAD has been benefiting from Japan's efforts to provide emergency relief resulting from tsunamis and is poised to gain from other weather-related developments such as what is occurring in the U.S. Midwest as exemplified by the deadliest tornado in recent history in Joplin, Missouri. Building codes have increasingly called for installation of mass notification systems.
LRAD has been profitable for six consecutive years and cash flow positive for the last seven consecutive years. The company initiated mass notification sales in 2013 and has increased revenues from mass notification in each subsequent year, but has not met expectations and overall revenue as well as income declined in 2015, making the very strong growth in revenue and income reported in 2014 seem like a head fake.
Losing a multimillion-dollar deal in the Middle East to a competitor created panic selling as well as a lack of confidence in management's ability to capture market share against companies that compete in the mass notification market, and that remains the number one risk going forward for an investor in this company. LRAD has yet to prove that it can compete in the mass notification market despite being cited for superior equipment.
Management is supporting the stock price with a new $4 million share repurchase program after completing a prior program of $3.7 million. There is no debt and as of the last report, cash in the till and investments total about $20 million. There is a generous dividend in place exceeding 2%. The stock sells for a modest P/E multiple of around 8, which is a discount to its peer group P/E of 22. Sales to governments are always lumpy and subject to delays.
The company has undergone key qualifying procedures and testing to qualify for U.S. defense business and appears to be in a good position to land a fair share of this market opportunity. LRAD has a good history of expanding internationally, evidenced by how it replaced lost revenue from declining U.S. defense spending with international sales in the past.
Investors have grown wary of waiting for LRAD to hit a home run... land one large multimillion-dollar deal for mass notification. It may have been too early to exit, as this is still a fairly new market. LRAD's low valuation compared to its peer group, along with its award-winning products make this stock a compelling value.
The technicals are indicating a trend reversal. I think if you are not looking at the trend in an investment that you are considering, your head is in the sand. There is no telling when the trend will change, so you are always better off to invest where the trend is in the same direction as your investment. LRAD has bounced strongly off its low and has reversed short term and long-term moving averages, establishing a new uptrend.
I look forward to LRAD announcing its new CEO. The company has taken many months to make this selection and has not rushed to make a quick change. I anticipate this selection will be met with market enthusiasm. This is a good opportunity to consider adding shares or establishing a new position.
LRAD is not covered by market analysts and is a low float small cap stock presenting higher volatility than larger publicly traded stocks. This article presents solely my opinion and I would urge the reader to do their own due diligence to determine if this stock is suitable for their investment.
Disclosure: I am/we are long LRAD.
I wrote this article myself, and it expresses my own opinions. I am not receiving compensation for it (other than from Seeking Alpha). I have no business relationship with any company whose stock is mentioned in this article.