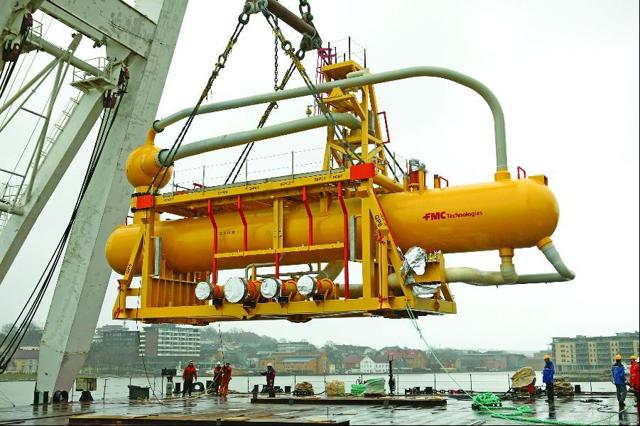 Source: Forbes
FMC Technologies (NYSE:FTI) reports Q2 earnings after-hours. Analysts expect revenue of $1.26 billion and EPS of $0.30. The revenue estimate implies a 4% increase sequentially. Investors should focus on the following key items:
FMC Technologies Will Miss Revenue Estimates By A Mile
I find it difficult to believe that FTI will meet its revenue bogey. First of all, Q1 revenue fell 15% sequentially to $1.2 billion. Secondly, revenue has fallen for three consecutive quarters.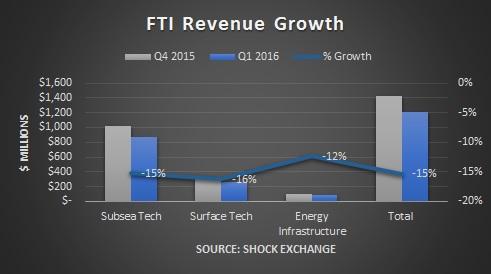 The company experienced sequential revenue declines in every product line last quarter. Subsea Technology revenue (71% of revenue), its bread and butter, also fell 15% Q/Q. The segment has been a model of stability since oil prices began to collapse in Q2 2014. That appears to have changed.
With sub-$60 oil prices, many deep water projects are simply uneconomical. Major deep water equipment buyers like Petrobras (NYSE:PBR) have cut capex and canceled certain drilling contracts to stem cash burn. Rystad Energy expects the market for deep water E&P to rebound some time in 2018 - 18 months away. In the meantime, I expect FTI's revenue to continue to contract. Its pending merger with Technip (OTCQX:TKPPY) could help long term, but will not likely have any meaningful impact on the merger partners' combined earnings until E&P rebounds.
Valuation Appears Untenable
Management has done a yeoman's job of managing the company's cost structure amid declining revenue. Through cost cuts and layoffs, the company's Q1 2016 EBITDA of 12% was not far off the 15% FTI reported in Q1 2015; this came despite a 29% decline in revenue Y/Y. That said, FTI's enterprise value is 9x its run-rate EBITDA (last two quarters annualized). This is outside the 7x range I deem appropriate for cyclical businesses. It also appears untenable given FTI's revenue and earnings slide and no near-term catalysts to change the situation. Investors should avoid the stock into earnings.
Disclosure: I/we have no positions in any stocks mentioned, and no plans to initiate any positions within the next 72 hours.
I wrote this article myself, and it expresses my own opinions. I am not receiving compensation for it. I have no business relationship with any company whose stock is mentioned in this article.