According to the Energy Information Administration (NYSEMKT:EIA), gasoline demand has risen by 3.7% year to date, averaging 9.405 million barrels per day (mmbd). Over the past four weeks ending July 15th, demand averaged 9.730 mmbd, up 1.3% versus the same weeks last year.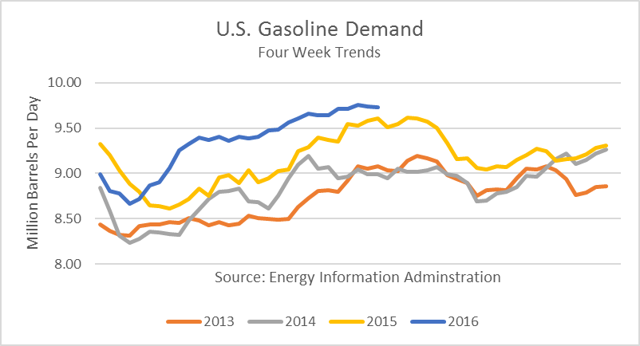 Vehicle Miles Driven (VMT), an independent demand indicator, has shown a sustained upturn since early 2014. VMT is calculated by multiplying the amount of daily traffic on a roadway segment by the length of the segment, then summing all the segments gives a total for each geographical area of interest, expressed in miles per day.
In the last month reported (May), the year-over-year gain was a solid 3.1%.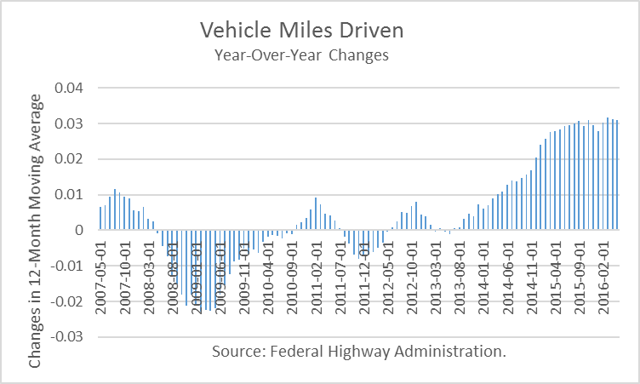 So why have gasoline stocks been building during the peak driving season?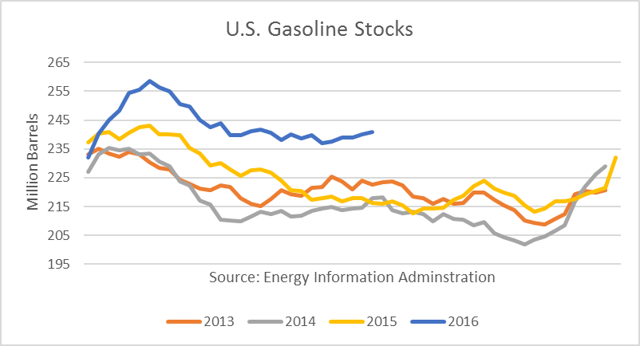 Demand
Demand spiked earlier in the year as retail prices fell below $2 per gallon. But the EIA measures demand from primary storage, not end-user demand. The difference is stock fluctuations at secondary stock levels (e.g., gas stations) that is not part of primary stocks. When prices were lower, it appears those stocks were built, increasing primary demand.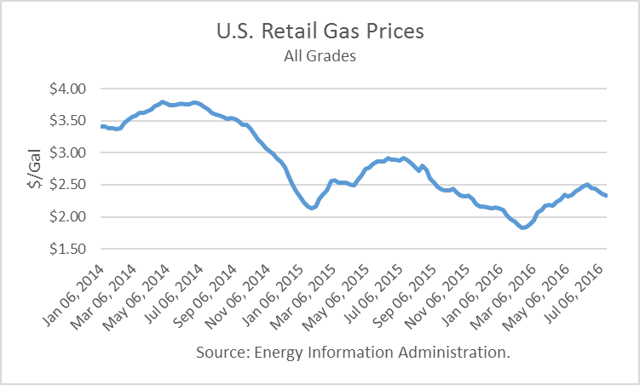 But that had the effect of reducing primary demand observed during the summer, because those stocks were being drawn upon. That is why primary demand has fallen below the 3.1% estimate of VMT.
Supply
Gasoline production has been reported higher than demand.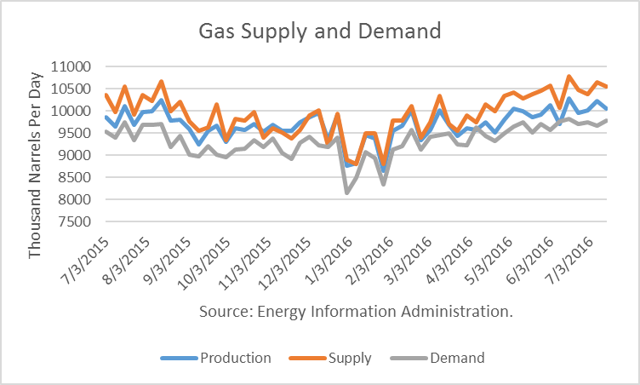 In addition, the U.S. has been a net importer of gasoline in recent months, adding to domestic production.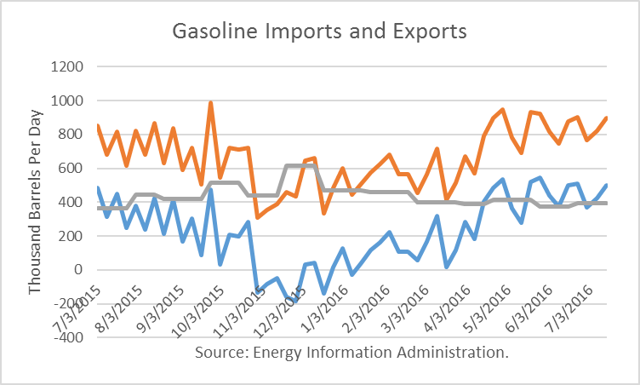 As previously discussed, renewables are a part of the gasoline blending process, with ethanol accounting for about 10% of gas production by volume.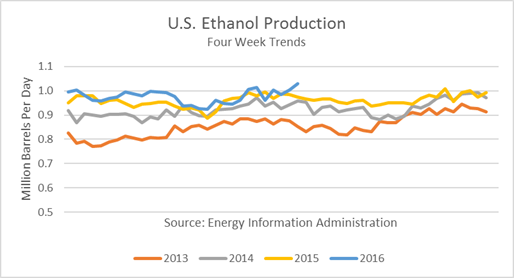 As a result, gas supplies have exceeded demand in recent weeks, accounting for the stock build during peak season.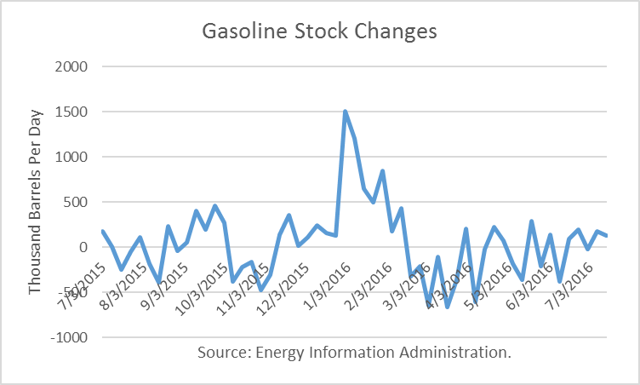 Note: The stock changes are not directly calculable from the supply and demand data reported by the EIA, because they make adjustments.
Conclusions
The petroleum industry is very good at meeting demand. Those who are "long-term investors" who do not actively manage risk because they are "bulls" will pay for it, as illustrated by gasoline prices this summer.
Disclosure: I/we have no positions in any stocks mentioned, and no plans to initiate any positions within the next 72 hours.
I wrote this article myself, and it expresses my own opinions. I am not receiving compensation for it (other than from Seeking Alpha). I have no business relationship with any company whose stock is mentioned in this article.