Will Apple Win in Pokémon Go Windfall? - According to analysts at Needham, Apple (NASDAQ:AAPL) could be in line to score up to $3 billion in revenue over the next 12 to 24 months thanks to Pokémon Go. Could this really be?
For what it's worth, this figure would be more than what Candy Crush added in 2013 and 2014. At the time, just 2% of Candy Crush users were paying, whereas 20% of Pokémon Go users are paying at the moment (in the U.S.).
I actually do believe that Apple could generate that much in revenue from the augmented reality app, assuming that the current craze continues for a meaningful amount of time. From the looks of it, there's no sign of it cooling down. But honestly, does it really matter?
Analysts expect the company to generate some $440 billion in revenue for 2016 and 2017. While that number is surely to fluctuate, the potential revenue from Pokémon Go would represent just 0.68% of that total.
While $3 billion will get sort of a "meh shrug" from many investors and will surely not impact the stock in any meaningful way, money is still money and that's good for the tech titan.
Separately, the company will reportedly gain access to put up its own retail stores in India. At first glance, this is great news considering the red-hot growth in Indian smartphone sales and its population size that tops 1 billion people. And it is good news. I'm not trying to take away from that. I'm just hesitant to say it's the next China.
iPhones are massively expensive for an emerging market such as India. Plus, it's not as if Apple doesn't have sales in India, it just doesn't do them through its own retail locations. Refurbished models and the iPhone SE may give it some traction though, something bulls will desperately be hoping for going forward.
Pokémon Go Stumbling In Its Hometown Parade - Sticking with the Pokémon theme for a minute, the developers have taken the "Gotta catch 'em all" mentality to worldwide proportions, aiming for the app to run in some 200 markets globally.
Some of the countries, like China and South Korea, have tougher restrictions than others. But one region that many didn't expect the app to stumble in was Japan, home to Nintendo (OTCPK:NTDOY). Shares of Nintendo indicate as much, falling 5.6% Wednesday, after an oopsie-daisies involving McDonald's (NYSE:MCD).
A leaked email between the fast-food king, Pokémon Company and Niantic (the developer) revealed that "McDonald's 3,000 restaurants in Japan will be turned into Pokémon gyms," according The Guardian.
Concerns of over-demand caused the game's delayed release date, which will have to wait until at least Thursday now. While McDonald's is the first paying sponsor for the game, my guess is that it won't be the last. Also, given how intensely people have been playing this game - and based partially on this guy's 75% ramp in business - I'm thinking that McDonald's Japan stands to benefit as well. Looks like Pokémon isn't the only one that will have to be ready for more traffic.
It also leads me to wonder if McDonald's will host a similar sponsorship in the U.S.
Facebook's Insane Growth Isn't Stopping Just Yet - The social media juggernaut can add another One Billion+ Double Ultra Platinum certificate to its coffers, as Facebook (NASDAQ:FB) recently surpassed 1 billion users for its Messenger app.
Five years ago, the company launched Messenger, a text messaging-based service that also has video calling and other features. However, the application hit a major user ramp starting in April 2014, after Facebook essentially forced its users to adopt the app. How so? Well, it announced it would remove the chat feature from its platform, basically pushing its users to download messenger as a replacement. (You may recall, Facebook took a similar tactic with Moments).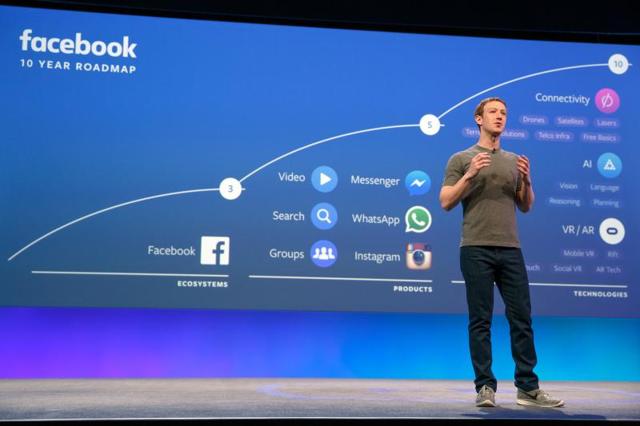 The move north of 1 billion puts Messenger in some good company, joining Google's YouTube, Facebook (of course) and Facebook's other property WhatsApp.
It also underscores just how damn dominating Facebook has become, owning three of the four mobile properties that boast more than 1 billion users, even if a number of those users overlap. Instagram's growth is no joke either.
However, Messenger's user growth is also noteworthy because of the company's chat bots and planned interaction between corporations and its users. While the potential here may or may not lead to stunning results, it's still impressive to see the social media king continually find new levers to pull.
Also noteworthy is the fact that the $345 billion market cap Facebook hit a new 52-week high Wednesday.
ACC College Football Comes to Streaming Before Cable - The gap isn't just a few weeks either. The ACC, in conjunction with Disney's (NYSE:DIS) ESPN, will roll out its ACC Network later this year.
Like other powerhouse conference, such as the SEC, Pac-12 and Big Ten, the ACC is ready for its own network. I can say that, having grown up in a Big Ten region, I can appreciate the occasional throwback classic game. And given the amount of ad dollars flying around these days, one can totally understand the ACC's decision.
In a show of the times we live in though, the ACC will actually launch its digital network first. The cable portion of the network won't come until 2019. Apparently, this isn't because of any regulations or technical hurdles. ESPN and the ACC are opting to do this in order to "work out the kinks" and "judge the level of interest" from each state.
Seems like an interesting tactic, but considering that it's for a 20-year deal, I guess it's better to be safe than sorry. Given that teams like Clemson and Florida State have highly relevant football programs, while Duke, North Carolina, Virginia and others tote consistently winning basketball programs, it seems likely that the ACC network will be able to find the end zone with its network aspirations.
Huawei Gets Surprising U.S. Partnership - Apple reports earnings next week and investors will anxiously be waiting to hear if the company has made any more progress in China, or if companies like Huawei and Xiaomi (BATS:XI) continue to impede its growth.
It was announced on Wednesday that General Electric (NYSE:GE) will partner with Huawei in China. While GE may be reinventing its way toward growth, it won't be taking on Apple any time soon. Instead, it's teaming up with Huawei to "develop smart machines designed to boost productivity," according to Reuters.
So what does that mean, boost productivity? The company is looking for its internet-connected operations to lower costs and even reduce emissions, as machines become smarter. This seems like a wise and somewhat obvious move, especially as GE continues to shift to higher growth businesses.
The company recently partnered with Microsoft (NASDAQ:MSFT), showing that it is committed to this "new GE" business model. Investors are still trying to decide how or if this new GE fits within their portfolio too. Just pennies off its 52-week high, a dividend yield near its lowest level in five years and a valuation that continues to climb, many are starting to wonder if it's time to sell or if it's a stock to hold because of faster expected growth. (Thoughts on this topic are welcomed below.)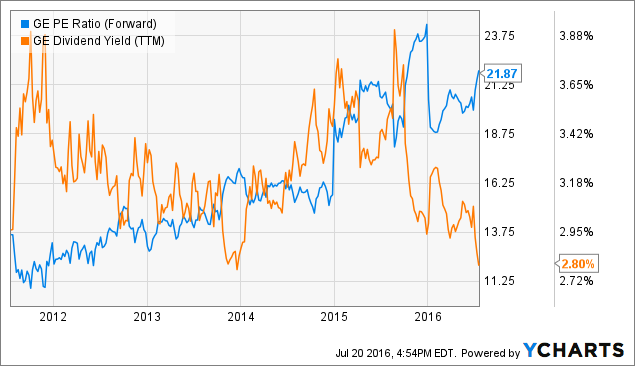 Twitter Bans Master Troll - Milo Yiannopoulous. Master Twitter Troll. Level 99.
Yiannopoulous has been a notorious troll on Twitter (NYSE:TWTR), plaguing users' experiences and causing an overall, less-fun time. Now, he's banned. In fact, "trolling" has been one of the main complaints among Twitter users, who find the obnoxious "keyboard warriors" to be too frustrating to be worth their time. Instead, many abandon the service for large chunks of time or forever in some cases.
The most recent controversy came at the unnecessary expense of actress and comedian Leslie Jones, after her timeline became littered with, let's say non-PG themed content.
Twitter isn't saying users shouldn't have their own opinions. But there's a difference between differing views and the relentless hate that many trolls sling at other users. Perhaps Twitter management is taking a stance, showing its users that it hears it complaints and is working on fixing those issues. It's about time, if that's the case.
One can only hope. Not that I get much (any?) troll-hate, but in general, it's just so stupid. There's no reason to have senselessness hurled around the internet, especially for a platform that has so many obvious uses and benefits. It just clogs up the experience and makes it harder for Twitter to retain, let alone grow, its stifled user base. Perhaps a wide-ranging clearing of these trolls would be more beneficial. Maybe though, it's just a lost cause at this point.
Just like its deal with the NBA, Twitter is taking little step after little step that, in the end, management hopes will turn the company around and get its user growth trending back in the right direction.
Disclosure: I am/we are long DIS.
I wrote this article myself, and it expresses my own opinions. I am not receiving compensation for it (other than from Seeking Alpha). I have no business relationship with any company whose stock is mentioned in this article.
Editor's Note: This article discusses one or more securities that do not trade on a major U.S. exchange. Please be aware of the risks associated with these stocks.