The Russians are singing a different tune now. It's almost as if Saudi Arabia and Russia switched places since the beginning of this year. When oil (NYSEARCA:USO) prices were around $30, Alexander Novak, Russian Energy Minister, was trying to hype the oil markets up by talking about a potential production freeze. Now, it's the Saudis talking about a balanced market, while Russia pours cold water.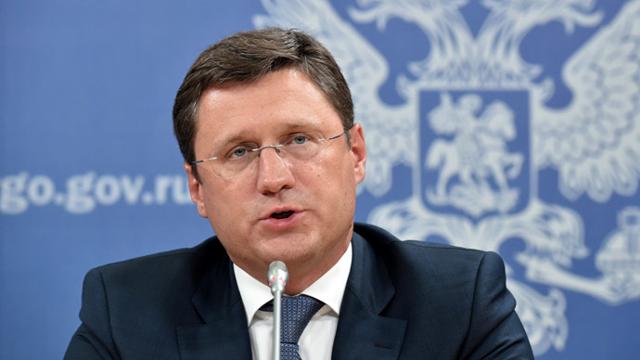 Reuters reported today that Russia's energy minister hinted at no potential deal with OPEC on oil output, which pretty much eliminates any speculation that a deal could be brought up in the future.

Russia's oil production has largely remained flat since hitting 10.91 million b/d in March. The tone shift is likely more of a geopolitical warning than a logical oil market analysis. In Novak's remarks, there were clear differences between the demand figures he cited versus the demand figures we are seeing. He also goes on to say that the oil market won't balance until the second half of 2017, while most market participants see the oil markets balance by year end.
Remember that the Syria conflict is still ongoing, and the US still has sanctions on Russia. This message was more of a demonstration of strength by Russia saying they can cope with low oil prices, and that they aren't afraid of low oil for longer. Truthfully, any oil producer would want higher prices. Russia is no different, and its economy, now already in its third year of recession, needs a way out. Sanctions combined with low oil prices certainly didn't help, and with US LNG penetrating Europe now, Gazprom's (OTCPK:OGZPY) gas prices are also being affected.
Going forward, it will be interesting to see where Russian oil production stands. Novak hinted that domestic oil output is around 11 million b/d and could potentially increase more in the years ahead.
Goldman Sachs thinks Russia's oil production could hit 11.65 million b/d by 2018 before tapering off.
The IEA, on the other hand, sees Russian oil production falling from 11.06 million b/d to 10.94 million b/d in 2018.
What do you think will happen to Russian oil production? Will it increase more going forward? Let us know in the comment section below!
Thank you for reading our Oil Markets Daily. If you want to read more of our articles, please be sure to hit the "Follow" button above. We also write a weekly HFI portfolio update for premium subscribers. You can read a sample weekly update here and view our delayed one-month portfolio update here. We hope you can join the HFI community.
Disclosure: I/we have no positions in any stocks mentioned, and no plans to initiate any positions within the next 72 hours.
I wrote this article myself, and it expresses my own opinions. I am not receiving compensation for it (other than from Seeking Alpha). I have no business relationship with any company whose stock is mentioned in this article.