In late 2015, I began covering Atlas Resource Partners (NYSE: ARP) because the company offered a substantial dividend even when struggling with declining revenues due to low crude oil and natural gas prices. After the dividend was cut in November, the company was not an investment option due to the debt on its balance sheet. Six months since my last article, a review of the company's standing is due.
Crude oil and natural gas prices have recovered significantly since the first quarter of 2016 with the Energy SPDR ETF (NSE: XLE) gaining more than 30% since mid-January. This has propelled most MLPs' share prices upward. The World Bank believes that crude oil, Figure 1, and natural gas prices, Figure 2, will continue to recover in coming years. It is likely that this recovery will be gradual due to present woes regarding a possible global economic slowdown (something I do not believe will materialize).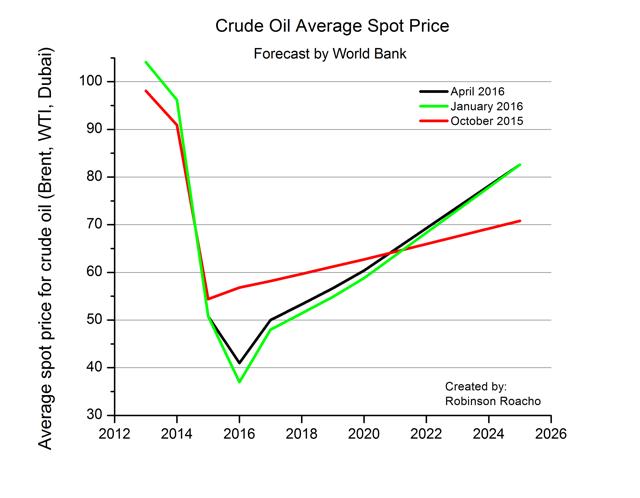 Figure 1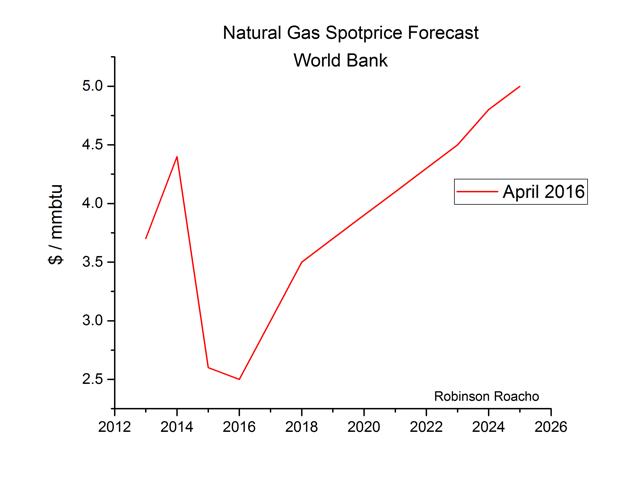 Figure 2
Atlas Resource Partners and its unsustainable debt
While some companies will struggle in the interim to survive the crude oil price crisis, I strongly believe that ARP has reached the end of the road. ARP reported an operating income of $13.9 million for the Q1 2016. On the other hand, the company had to pay $27.7 million on interest expense. Moreover, ARP reported a net income of $12.7 million over the same period. However, this number was masked due to a gain on early extinguishment of debt.
To delve into the interest expense, we should look at the capital structure of ARP. Presently, ARP has negative shareholders' equity. During Q1 2016, ARP repurchased $24 million of the 7.75% senior unsecured notes and $10 million of the 9.25% senior unsecured notes, Figure 3. While this is the right move, the company does not have any more cash to repurchase the juicy coupon notes. It seems that ARP will continue to pay a handsome interest expense until it declares bankruptcy.
Equally worrisome is the fact that the revolving credit facility increased by $80 million over the same period. At least, the interest rate on the revolving credit is only 3.6% compared to the coupon of the senior notes. Unfortunately for investors, the company borrowed more money compared to what it paid back. It seems that ARP is not interested in repaying its debt anytime soon.
Signs of default are starting to bloom. The company has suspended its class D and class E preferred stock dividend. It is evident that the next event in line is the suspension of the interest payment on debt.

Figure 3
The brief message
Atlas Resource Partners is in a very similar situation to Stone Energy (NYSE: SGY). Both companies are swimming in debt and the operating income does not cover the interest expense. I believe that ARP will be gone soon, and you may consider salvaging any cash in your long position. I would not short it simply because shorting penny stocks is dangerous, so my best advice is just to avoid it. If you're considering investing some of your portfolio in the oil industry, I'd reccommend a long position in XLE.
Disclosure: I/we have no positions in any stocks mentioned, and no plans to initiate any positions within the next 72 hours.
I wrote this article myself, and it expresses my own opinions. I am not receiving compensation for it (other than from Seeking Alpha). I have no business relationship with any company whose stock is mentioned in this article.