Last year I covered General Motors Co. (NYSE:GM) and in plain language I told you that this company was a buy based on shareholder friendly policies and expectations for future performance. I have continued to like the name under $30 and love it under $27. When I said that, I was following-up to my article where I cited that it was a name that was hard not to like. I talked about the high yield, the buyback and the improving aspects of the business. Bottom line, the company has turned around and has now been delivering strong earnings while growing revenues. The decline in oil prices has assisted auto sales, particularly of larger vehicles. But this morning, the stock here in the premarket looks like it will take off today. Buckle up! But is it still a buy?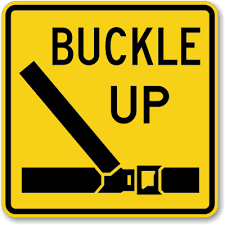 Well the company just reported results for Q2 2016. The company delivered both a top and bottom line beat. These were major beats. Revenue had been an issue for some time in terms of missing expectations, but the company had been doing rather well on the income front. So what are we looking at? Well, net income came in at $2.9 billion in Q2, or $1.81 per diluted share. This is up from $1.1 billion or $0.67 per share last year. Earnings per share on an adjusted basis was a strong $1.86 per share and this beat estimates by a strong $0.35. Further this is a new record for the company. Adjusted earnings before interest and taxes adjusted increased to a record $3.9 billion and the EBIT-adjusted margin grew to 9.3%, up from 7.5% last year and up from 6.1% in Q1 2016. I am incredibly pleased with the results.
What about sales? Sales were slow in some areas with shaky economies but in Q2 revenues were incredibly strong. GM's net revenue came in at $42.2 billion. This beat estimates by a whopping $3.47 billion. Sales were up 11% compared to last year on an absolute basis. I want to also point out that nearly all sectors performed well; however, Europe continues to be a bit weak, but delivered its first profitable quarter since 2011. In contrast, North America has been incredibly strong, more than enough to offset international weakness. As a whole, the company did very well. Commenting on the quarter, CEO Mary Barra said:
"This was an outstanding quarter for GM. Our results were generated by strong retail sales in the U.S., record sales in China and a continued emphasis on improving the performance of our operations worldwide. We'll continue to focus on driving profitable growth and leveraging our technical expertise to lead in the future of personal mobility."
From my viewpoint, this quarter was a huge success. In fact, I don't care who you are, this was a successful quarter. Simply outstanding. Incredible margins in North America and strong margins in China continue. Europe was in the green. Record revenues, record earnings, incredible margins. Despite the stock rising since I last covered the name, this is still a dividend play. Sure the economy could tank again and sales could dip. That is a real risk. But it is one I am willing to make at over a 4.8% yield when revenues and earnings are growing tremendously. I see the stock moving higher longer-term.
Note from the author: Christopher F. Davis has been a leading contributor with Seeking Alpha since early 2012. If you like his material and want to see more, scroll to the top of the article and hit "follow." He also writes a lot of "breaking" articles that are time sensitive. If you would like to be among the first to be updated, be sure to check the box "Real-time alerts on this author" under "Follow."
Disclosure: I/we have no positions in any stocks mentioned, and no plans to initiate any positions within the next 72 hours.
I wrote this article myself, and it expresses my own opinions. I am not receiving compensation for it (other than from Seeking Alpha). I have no business relationship with any company whose stock is mentioned in this article.