With oil off the highs - having broken a major 12-month technical barrier ($45 West Texas Intermediate) - I thought now was as good a time as any to update on Energy Complex credit risk; especially heading into Q2/2016 Energy Complex reporting. In follow up to a recent screencast regarding equity-risk derived 12-Month Default Probability data I present a screencast breaking out credit-risk derived Credit Default Swap (CDS) data. Both, as those who follow these data-sets and screencasts know, are important in risk managing Energy Complex exposure from a "data-first" standpoint.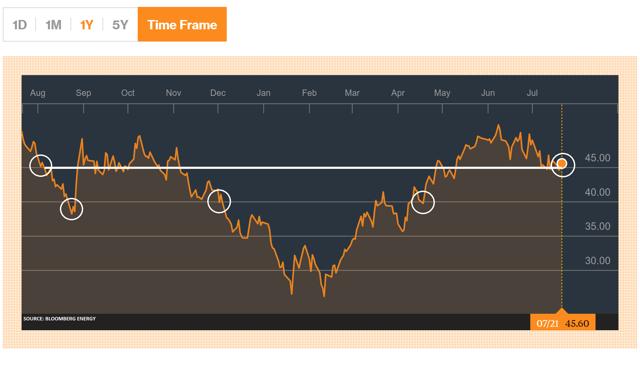 Within the screencast - and as is visible in the associated data-visuals below - I breakout several spatial topics (as they're related to the Credit Default Swap data) as well as provide company specific commentary for Sanchez (NYSE:SN), Rex Energy (NASDAQ:REXX), Whiting (NYSE:WLL), and Halliburton (NYSE:HAL). With the current commodity deck (WTI: $45, NYMEX: $2.67) not being able to support long-term sustainability for many of the Energy Complex players detailed, managing credit risk is going to be paramount to limiting portfolio and individual ticker drawdowns.
Enjoy.
Screencast Highlights…
2:30: Credit Default Swaps: "Real" and "Implied"
3:45: Follow the Money: Energy Banks and Energy Lenders
7:30: Credit Default Swaps: <500 bps
9:00: Using Credit Default Swaps >100 bps as an Energy Complex Proxy
13:30: A Comprehensive Look at Energy Complex Risk: 12-Month Default Probability vs. Credit Default Swap Pricing
16:00: Duration Matters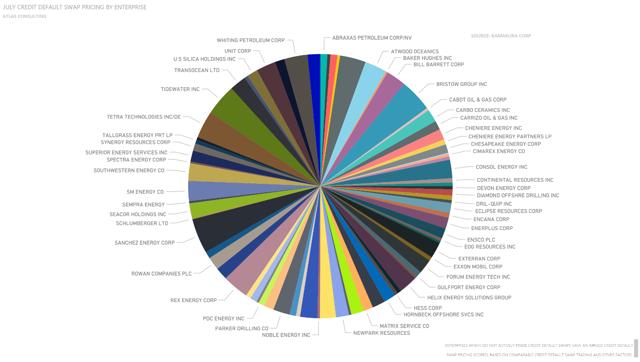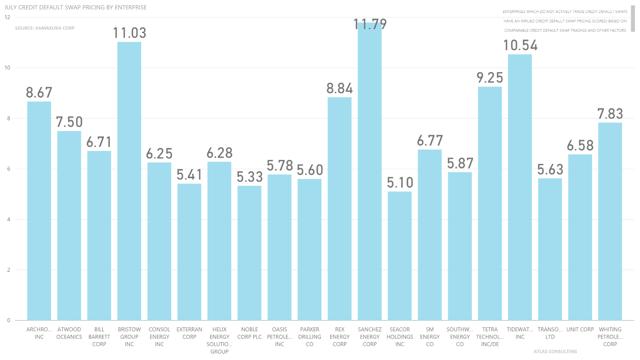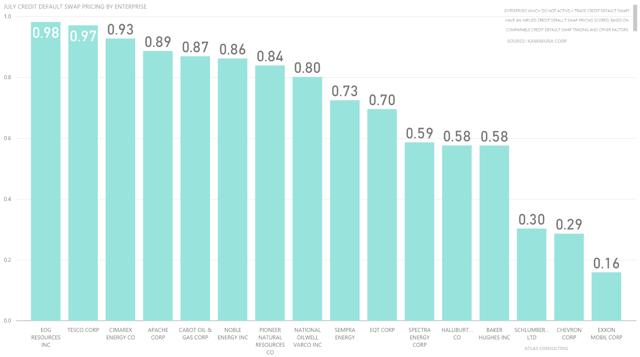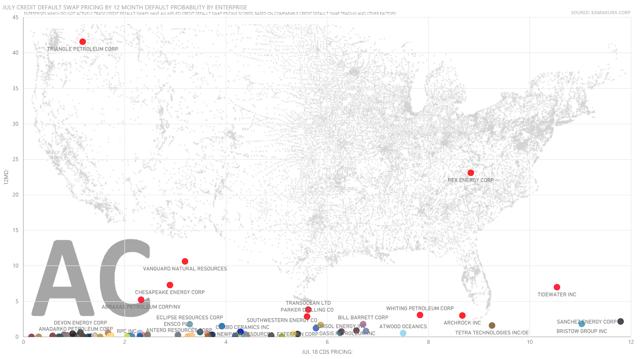 Disclosure: I/we have no positions in any stocks mentioned, and no plans to initiate any positions within the next 72 hours.
I wrote this article myself, and it expresses my own opinions. I am not receiving compensation for it (other than from Seeking Alpha). I have no business relationship with any company whose stock is mentioned in this article.
Editor's Note: This article covers one or more stocks trading at less than $1 per share and/or with less than a $100 million market cap. Please be aware of the risks associated with these stocks.