By Scott Tzu
If there is one thing we can learn from companies like Valeant (NYSE:VRX) and SunEdison (OTCPK:SUNEQ), it is that the business strategy of overpaying for acquisitions, especially using the company's common stock as a currency, is not likely to bode well for the future.
MGT Capital (NYSEMKT:MGT) is looking to build a business through acquisitions. It made that clear when it filed its proxy statement just days ago, indicating that it plans on significantly multiplying the outstanding share count and that it is authorized to increase its share count to further multiples of what it is now all in order to become what appears to be a technology start-up roll-up company.
The company moved its outstanding stock authorization up from 75 million to 250 million, almost a fourfold increase.
However, far be it for us to just be skeptics for no reason, or simply because of some past indiscretions.
We are going to take the company's word for it and assume that the companies it is rolling up are eventually going to one day be successful companies with real revenue and real profit. Do we happen to think this is the case here? That answer is better left unsaid for the time being. Let's just say that we are critics of the company and we certainly think that John McAfee has a lot to prove.
No doubt, McAfee's legacy is the real deal. He was certainly a pioneer in the antivirus software sector, and one way or another, for better or for worse, was able to make himself a significant sum of money doing so. His colorful history after that, including the New York Times reporting that he eventually went broke and scattered reports about his questionable past involving being wanted by foreign governments, don't really seem to matter at this point.
What we are strictly focused on at this point is McAfee's tenure as CEO of this budding company and what the financial prospects are for the collection of companies he has decided to roll up.
We will be skeptics while watching the company from this point on, and all we have to judge it on now are its financials. The company has a relatively small market cap of $62 million right now, but a fully diluted share structure would push the company's market cap into hundreds of millions of dollars.
The question then becomes whether or not we are willing to assign a value of hundreds of millions of dollars to a company that is yet to prove it can make any money. The fact that the CEO is, well, peculiar, doesn't really mean anything right now, although we don't see it as an instant beacon of confidence for the company moving forward.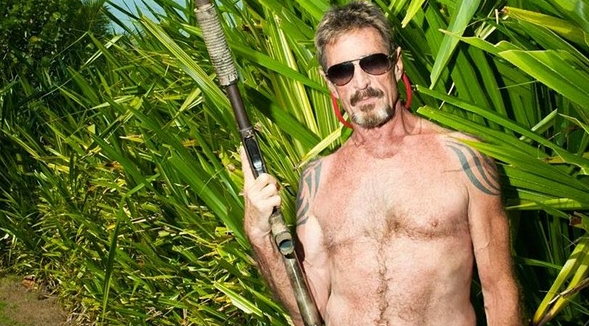 What investors in MGT need to be focused on now is where the profit centers are going to be for this company going forward. Any successful roll-up is successful because it is able to generate long-lasting profits and cash streams that continue as a perpetuity, long enough to pay off the premium that was used to acquire the underlying company.
Either that, or the roll-up itself cultivates these start-up companies from a point of being very new to a point where they can generate growing sums of revenue. Our guess is that this is what McAfee's plan is, trying to use and leverage his name to find success in one of these fashions.
As an investment opportunity, however, we are going to start as skeptics and allow McAfee and his crew to try and prove us wrong.
We know there has been a substantial amount of controversy around this company from the get-go and this is one of the reasons that we are choosing to remain skeptics from the start. However, as analysts should do, we will try and remain objective and judge the company on its merits.
We would not want to own stock right now simply on the basis that there is plenty of further dilution to come as indicated by the company's proxy statement. If shares are to assign the same market cap to the company as they do now, we think that the dilutive effects of upcoming stock issuances could put the company well under $2. From that point, it is going to be a judgment call based on McAfee acquiring other entities and how the company develops and uses the entities it has already acquired. "The story" isn't going to carry this stock the way it has for Tesla. We think in this case the onus is on the company to prove itself.
We will be watching the MGT story closely, but we are skeptics from the start and will look to potentially take a glance at the company after another quarter and after the stock price has moved lower commensurate with the coming dilution.
Disclosure: I/we have no positions in any stocks mentioned, and no plans to initiate any positions within the next 72 hours.
I wrote this article myself, and it expresses my own opinions. I am not receiving compensation for it (other than from Seeking Alpha). I have no business relationship with any company whose stock is mentioned in this article.
Editor's Note: This article covers one or more stocks trading at less than $1 per share and/or with less than a $100 million market cap. Please be aware of the risks associated with these stocks.