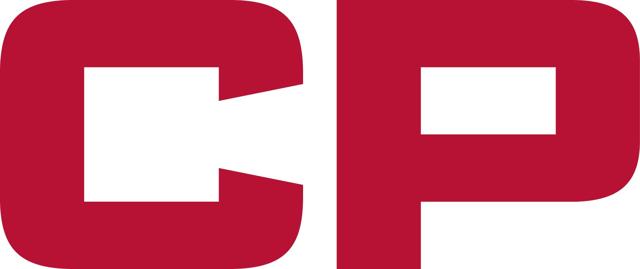 Canadian Pacific (NYSE:CP) released poor earnings this week, as both the top and bottom lines missed analyst expectations by a landslide. Despite missing both estimates, the stock rallied by 5.5%, which I think is unwarranted and could be headed for a pullback in the next few weeks. Nearly every category showed contraction from the same quarter last year, yet the stock still rallied, I believe, due to its rail peers that outperformed in the latest quarter like CSX (NYSE:CSX) and the fact that Hunter Harrison announced his replacement, who will be Keith Creel, and will be stepping in July 2017. CP looks overbought, and if you're a holder of the stock, now might be the perfect time to take profits off the table and invest it in a better-run railroad like Union Pacific (NYSE:UNP) or Canadian National Railway (NYSE:CNI), which I believe is the best rail operator out there.
CP saw net earnings plummet by -23% year over year to $312 million, with a -16.3% reduction in EPS YoY. Freight volumes also declined by an alarming -12.7% and freight revenues per carload dropped -5%, with carloads dropping by -8%. There's no question that the rail industry as a whole saw huge headwinds earlier this year, but these numbers are a lot worse than those of its peers, and I believe the railroad is not as well run or diversified as its competitor CN Rail. CP's weak numbers can be attributed to its huge exposure to Alberta, as there was huge weakness in both the oil industry and the wildfires in Fort McMurray. The lower-than-expected traffic of commodities such as grain, oil, coal and potash, when combined with a strengthening Canadian dollar resulted in quite the abysmal quarter.
The long-term trend for CP isn't looking too great either; revenue growth has been rather flat for the last five years with only 0.9% revenue growth. Its expensive P/E of 19.66 and low dividend yield of 1% do not make much sense either, especially considering CN Rail has a much better management team and trades at a lower P/E multiple of 18.3, with a higher yield at 1.8%. CP was expected to obtain earnings growth of 13.4% compared to CN's 9% earnings growth. But now that we look back at the first two quarters of CP's financials, we now know that this optimistic target won't be happening unless the new CEO Keith Creel can turn things around. It looks like Hunter Harrison has failed to continue to deliver the impressive results that drove CP's stock over the last few years. But I don't blame him, as CP's aggressive cost-cutting measures were all the efficiencies that could be juiced out of the railroad, and it looks like there's no other ways to drive profitability for the long term. The failed Norfolk Southern (NYSE:NSC) deal capped it, and CP is going to need to rethink its management strategy and find new ways to grow or it'll lose its premium valuation to the other rail stocks out there. I believe CP's high-growth days are behind it, and we can expect it to choo-choo along slowly and fall behind the likes of CN, which has a much better rail network that expands across all the coasts of North America. I expect the 2017 guidance will be downgraded in the next quarter unless Q3's results beat both top and bottom lines by a significant amount to catch up for the slow start to the year.
CP trades at a premium to its peers in the rail sector, and I don't believe this premium is warranted, given the slowed growth and the direction that the company is headed. The new CEO will need to address the concerns of poor long-term revenue growth and the company's problem with diversification, as CP has a very large exposure to commodities which are going out of favor such as coal and crude oil. The P/B and P/S are also quite high right now at 5.7 and 4.7, respectively, both of which are lower than their five-year historical average values of 4.0 and 3.9, respectively. CP isn't the same high-growth rail as it used to be, and I don't see any reason why it should command a premium over CN at this point.
Disclosure: I am/we are long CNI.
I wrote this article myself, and it expresses my own opinions. I am not receiving compensation for it (other than from Seeking Alpha). I have no business relationship with any company whose stock is mentioned in this article.