Love him or hate him -- those seem to be the two reactions to Republican nominee, Donald Trump. Only Hillary has higher negative ratings. But in "The Donald's" case, his supporters are much stronger and much more loyal than the former first lady's.
Current polls have Hillary leading by a couple of points in a two-way race, but then again experts have consistently underestimated Trump. So, anything is possible.
Everyone thought he would flame out early on. But he routed the entire rainbow of Republican candidates. Bernie did surprisingly well, but could not even come close to beating the entrenched establishment candidate, Clinton.
Both rising candidates have done a splendid job exploiting the deep dissatisfaction of the middle class, while Bernie campaigned against the 1% and Wall Streeters who have garnered the lion's share of economic and financial gains in the last few decades.
But Trump, he tapped a larger vein.
He hit right to the heart of the broader middle class by acknowledging that it's their wages that have been most hurt by foreign workers in Asia and legal and illegal immigrants here in the U.S.
These people are angry and Trump speaks to exactly what they are feeling. These are the people working as hard as ever and getting absolutely nowhere. Real wages have been declining since 2000 and are back near 1973 levels.
It ain't pretty.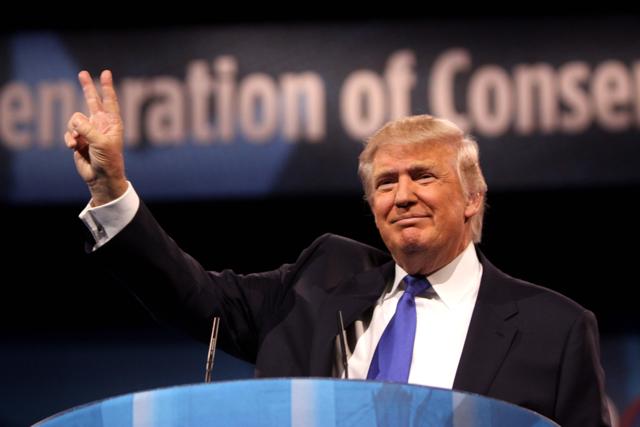 This broad middle and lower-middle-class group do not like immigrants, not even the legal ones, because what they see is one more unavailable job going to someone working for far less than they could.
They feel that countries like China and Japan have cheated them out of livelihoods through unfair trade practices. And they do not trust any Muslims.
Here's my current take on Trump.
First, don't count him out. If the economy sharply tanks in the second half of this year -- as I anticipate -- it will work against the establishment candidate, Clinton.
But, even more likely if he loses the November election, Trump will still have the solid support and loyalty of at least 30% - 40% of the voters.
This country has the most extremely polarized political tensions of any developed country. It's at the highest level since the Civil War -- even greater than during the Roaring 20s and the Great Depression, when the top 1% last garnered 50% of the wealth.
Trump is worth watching and not just for entertainment's sake. Don't be surprised if he ignites a movement that splits this country into two or three major factions -- kind of a modern day "civil war."
At least three U.S. regions have starkly different social and political values:
The broad Southeast, Southwest, Midwest and Rocky Mountains;
The Northeast and Upper Midwest (Illinois, Minnesota, etc.);
The Pacific West from California through Washington state.
~ Harry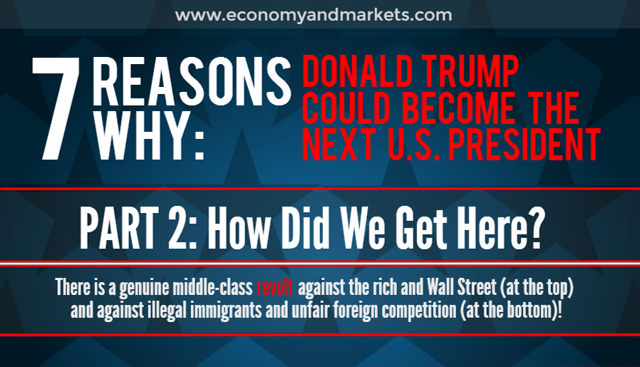 Disclosure: I/we have no positions in any stocks mentioned, and no plans to initiate any positions within the next 72 hours.
I wrote this article myself, and it expresses my own opinions. I am not receiving compensation for it. I have no business relationship with any company whose stock is mentioned in this article.