In somewhat of a surprise move, the GOP platform included the return of Glass-Steagall. In June, the Democratic Platform Drafting Meeting concluded with language calling for an updated and modernized version of the law as well. With both parties in agreement, it appears Glass-Steagall in some form or fashion will once again become law regardless of which candidate and party wins the November election. Here's a closer look at the law and how it may impact large banks and their investors.
Glass-Steagall

In a nutshell, Glass-Steagall, before it was eroded by statutes over time and eventually repealed, separated commercial banking from investment banking. The Act prohibited non-banks from accepting deposits, while also prohibiting depository institutions from affiliating with securities firms and from engaging in certain securities activities. Specifically, under the law, commercial banks could lend money, extend lines of credit, and open checking and savings accounts, while investment banks could underwrite securities, advise on M&A, and provide institutional brokerage services. It is doubtful congress would simply create a bill that reinstates the original Glass-Steagall Act. However, the basic premise of commercial banks with federally insured deposits being prohibited from engaging in speculative investment banking activities would most likely remain as a cornerstone of the legislation. Dodd-Frank legislation attempted to limit riskier activities such as proprietary trading among others. However, Glass-Steagall presumably would go a step further, essentially breaking up the large banks. The question for investors, given that most likely outcome, is what opportunities and risks does an eventual break-up entail? The answer may surprise you.
My prior article, The Trump Trade: Time To Buy Banks, focused on Citigroup (NYSE:C) as being in the best position of the large banks to benefit from dismantling Dodd-Frank (as Trump indicated he would do if elected). With the Republican platform now including the reinstatement of Glass-Steagall, does the thesis still holds water?
Boutique Investment Banks

I'll start by looking at PE multiples for "pure" investment banks (non-banks) from the few that still exist or at least organizations that are predominantly considered investment banks. Most non-bank investment banks that aren't affiliated with commercial banks fit in the category of "boutique" investment banks, meaning they specialize in certain aspects of investment banking but do not offer full investment banking services.
Below is a handful of the top publicly traded boutique investment banks and their related forward P/E's.
Piper Jaffray - 9.11
Lazard - 10.13
Stifel - 11.60
Evercore - 12.71
Greenhill - 12.94
Raymond James - 13.39
Average forward P/E - 11.65
Commercial Banks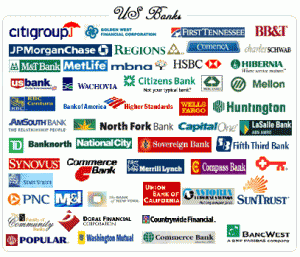 Now, let's look at P/E's for commercial banks (those without or with limited investment banking operations). In order to have a more accurate comparison of banking operations to the largest banks, I've chosen large regionals with multi-state operations. Some of the banks listed have investment banking services but are considered second tier or very limited services. Below is a list of forward P/E's based on that criteria.
SunTrust - 11.94
US Bancorp - 12.26
BB&T - 11.74
PNC - 11.13
Synovus - 14.60
Firth Third Bank - 10.93
KeyCorp - 9.13
Average Forward P/E - 11.68
The Big Four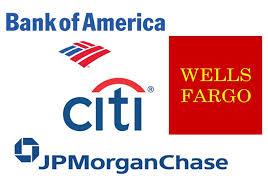 On a comparative basis, the largest banks (Bank of America (NYSE:BAC), Wells Fargo (NYSE:WFC), Citigroup, and JPMorgan (NYSE:JPM)) have an average forward P/E of 9.98 and Citigroup has the lowest forward P/E at 8.60. Due to the regulatory burden, the market is clearly penalizing the largest banks compared to both non-bank investment banks and commercial banks with limited investment banking operations.
Conclusion
It is somewhat counter-intuitive, but I would argue reinstating Glass-Steagall could actually unleash hidden value in the large banks. By separating the investment banking operation from the commercial banking operation, both sides benefit or at least there appears to be a perceived benefit based on market sentiment as reflected in forward P/E's.
The Republican Party is advocating dismantling Dodd-Frank and reinstating Glass-Steagall. At first blush, it may appear they are substituting one regulation for another. However, a closer inspection suggests otherwise. By separating commercial banking from investment banking, the legislation clears the path for less regulation of both. It's a win/win for investors.
To answer the question that was proposed above regarding my prior thesis for Citigroup, not only does the thesis still hold water, the return of Glass-Steagall reinforces it. And, since Citigroup consistently ranks in the top 10 in investment banking revenue, it should provide a reasonable case study that can be extrapolated to the other large banking organizations with sizable investment banking operations.
Disclosure: I am/we are long C.
I wrote this article myself, and it expresses my own opinions. I am not receiving compensation for it (other than from Seeking Alpha). I have no business relationship with any company whose stock is mentioned in this article.