Gilead (NASDAQ:GILD) is reporting earnings on Monday, July 25. As a long-term Gilead shareholder, I am not particularly looking forward to them. I expect another non-event. Earlier this year, I have commented on the psychology of Gilead's share price, its unfortunate position as the poster child for excessive pricing, and why I wouldn't hold my breath on it. It has now been a few months since John Milligan has taken over the reins from long-term CEO John Martin. For now, I see little indication that he has plans to change his predecessor's (arguably successful) strategy.
I hence want to take the time to comment from the perspective of a long-time holder with an average price significantly above current share prices.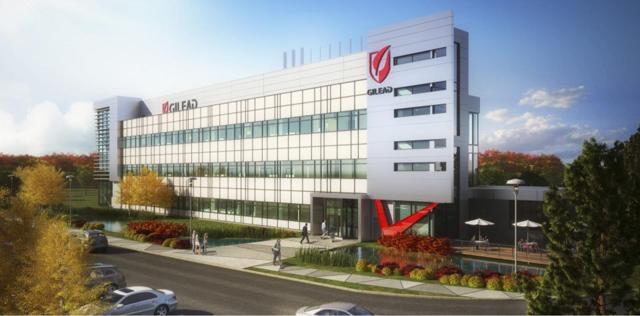 Earnings expectations: recent past and future
In March, prior to Q1 earnings, I wrote the following excerpt and recommended to sell covered calls against any Gilead position:
If the company delivers another great quarter, the response to that is that revenue will start declining soon, which, of course, will eventually be true. If Gilead dwarves another hepatitis C competitor, the response is that it is only a matter of time until more players will enter the space - which is actually what's happening with Merck's (NYSE:MRK) Zepatier. If Gilead loses market share to a competitor or finally posts declining revenues, bears will only find confirmed what they always believed to be true: that the company's hepatitis story was singular and temporary.
This has turned out to be accurate (highlight added) in terms of share price development. Q1 results finally fulfilled the self-fulfilling prophecy of the eventually ending Hepatitis C gravy train. US sales were down 15% QoQ. Since then, share prices have not been able to meaningfully recover, hovering between $80 and $90.
Another contributor has recently suggested to buy Gilead ahead of earnings based on its low valuation, increasingly attractive dividend yield and potential acquisitions. He further notes recent optimism around Q2 earnings reflected by analysts revising their estimates upwards. Finally, there has of course been some positive news when Gilead (rightfully) won litigation against competitor 'dirty hands' Merck (MRK). It hence looks like Q2 results might be uplifting in the short term.
Nonetheless, I don't share the general optimism. I would cautiously remind readers that Gilead had multiple earnings beats in a row throughout 2015, yet its stock price has largely remained in a $90-$110 range since mid 2014, until 2016 Q1 earnings hit shares hard:

Image source: nasdaq.com
This of course reflects the ongoing uncertainty about growth opportunities in the near term. I fail to see how a positive earnings surprise in a single quarter can turn around this sentiment. It is apparent that 2015 was a peak for Gilead, at least given its current product make-up, where sales are dominated by Hepatitis C revenue: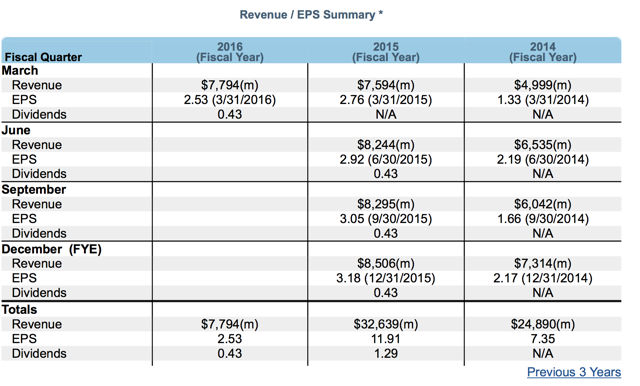 I feel like many 'shares remain significantly undervalued' - bulls fail to acknowledge that Gilead's low multiples (compared to its biotech peers) reflect how Hepatitis C revenues are beginning to phase off over the coming years. Overall, earnings, thus, do not present a meaningful catalyst, barring some unexpected pipeline updates. So what about the earnings next quarter, or earnings next year?
John Milligan's plan
As a Gilead shareholder, I want to see Gilead succeed. Certainly, John Milligan wants the same. Yet, I am pretty sure he doesn't concern himself much with Gilead's somewhat depressed share price. Why do I think this? Because it has become crystal clear that Gilead is currently not interested in large, accretive acquisitions. Gilead could have financed a monster acquisition like Celgene (NASDAQ:CELG) during the recent downturn in biotech - the kind of acquisition Wall Street loves.
Somewhat more modestly, it could have bid aggressively for Medivation (NASDAQ:MDVN) (where it has been rumored to join the circle of bidders). Seeking Alpha biotech contributors have covered further possible targets extensively. Bottom line, typical 'big pharma M&A' is not in Gilead's DNA and there is little indication that John Milligan intends to change course.
Instead, he clearly intends to build out Gilead's core capabilities organically (or in long-term shareholder speak: painfully slow) by adding key platforms and promising molecules through smaller acquisitions. Forays into oncology have not been exceedingly successful thus far. Gilead's oncology pipeline is not very diversified and would benefit from collaborations such as the Celgene/Juno (NASDAQ:JUNO) deal. We already know where Gilead wants to be next: NASH and Hepatitis B, both liver diseases, allowing the company to leverage the expertise and credibility it has built over the last decade.
Unfortunately, for long-term shareholders, the timeline here means more uncertainty. Most of Gilead's NASH candidates (Simtuzumab, GS4997, Px104, NDI-010976) are relatively early stage and unlikely to be on the market this decade. What does this mean for investors, barring any surprising acquisitions that spark new investor confidence?
Summary: hold
Given the above timeline, I would not rate Gilead as a buy currently. Shares are cheap compared to typical biotech multiples, but this simply reflects the uncertainty for the next couple of years. Sure, I expect Gilead to successfully defend its dominance in HIV and Hepatitis C with its best-in-class single-tablet regimens. Yet, I see little reason to buy more shares until there is a true catalyst for long-term revenue growth. I will hence keep recommending a hold for current shareholders and would suggest to sell covered calls against a position.
Disclosure: I am/we are long GILD.
I wrote this article myself, and it expresses my own opinions. I am not receiving compensation for it (other than from Seeking Alpha). I have no business relationship with any company whose stock is mentioned in this article.