Earlier today, Biogen (NASDAQ:BIIB) reported stronger than expected Q2 results and increased sales and earnings guidance for FY2016. Most importantly, their MS franchise saw better than expected growth, contributing to top line growth of 12% in the quarter, with 9% growth in the MS business coming from U.S. price increases and ex-U.S. Tecfidera volume. Cost reduction efforts proved successful, even in light of ramped up advertising spending. Together with share buybacks, cost-cutting provided a nice bottom-line boost, which we believe will be a common theme this biotech earnings season. Further, we think these results bode well for the entire sector, and are becoming increasingly optimistic about the prospect of strong biotech results in the coming weeks, which supports our thesis from last month of a long-term bottom in biotech.
While the Q2 beat is much needed good news for BIIB, there are still some significant overhangs on the stock. For example, the new royalty obligation on the firm's interferon products, as well as the ongoing Tecfidera patent litigation, present threats to MS related earnings, which account for almost all of BIIB's revenues. BIIB's management is also in flux, with today's announcement of CEO George Scangos' departure in the midst of already new R&D and commercial heads still in a period of adjustment. Additionally, Opicinumab, one of BIIB's new MS products in development, also recently reported weak primary and secondary endpoint results for improving ambulation and slowing the progression of disability to the patient.
The company's decision to spin-off its hemophilia business has also generated some worry about BIIB becoming a one-trick pony, leaving only its MS franchise along with some other neurology "moonshots". We, however, are reasonably confident in the strength of BIIB's market share moat and competitive advantage within the neurology product space, which will continue to support pipeline productivity and long-term growth. The best part for bulls is that there is still more to like about BIIB. Within the pipeline, for example, we are bullish on both aducanumab and nusinersen, BIIB's Alzheimer's and spinal muscular atrophy drugs. Aducanumab was recently accepted into PRIority MEdicines (PRIME) by the EMA for fast tracked drug approval in the EU, and we also see nusinersen as very likely to be approved, with enrollment complete in phase 3 studies and data expected in early 2017. Overall, there are a lot of reasons to be bullish on BIIB's pipeline development, and with a forward PE of just under 15 after today's FY guidance, BIIB's valuation multiples are still very attractive.
The technical picture for BIIB is also starting to look quite favorable. As can be seen in Figure 1, today's ER launched BIIB shares to a key resistance level between $270 and $290 per share (as evidenced by the heavy volume-by-price band in that range). Any momentum after today carrying BIIB shares past this technical resistance range would be a very strong technical signal.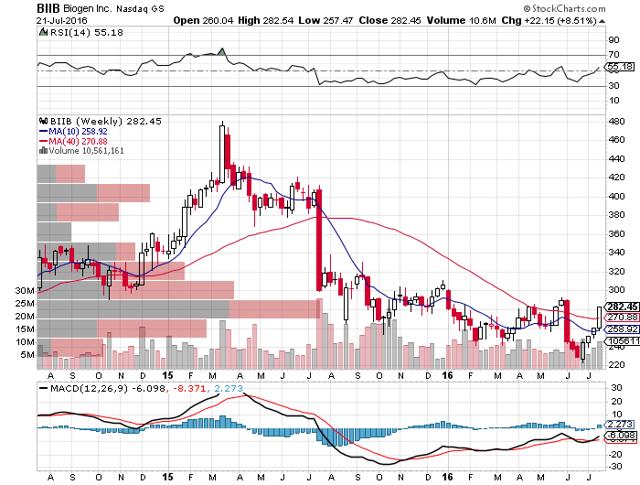 Figure 1 - BIIB performance, previous 2 years (source - stockcharts.com)
Additionally, BIIB is in the early stages of what could be intermediate to long term outperformance compared to some of its biotech peers, especially in the event of a sector-wide rally. After lagging the Nasdaq Biotechnology Index (NBI) for a period of time, today's surge presented a continuation of a bullish divergence between BIIB and the iShares Biotech ETF (NASDAQ:IBB), which can be seen in Figure 2 below.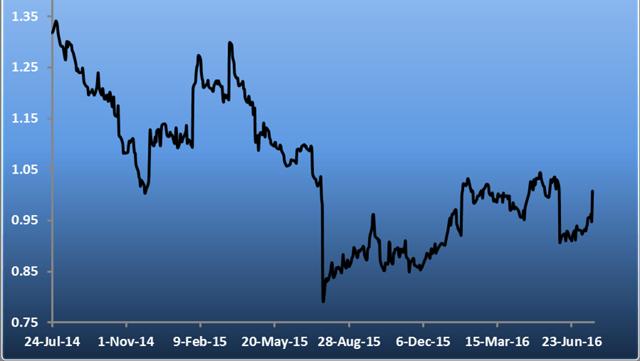 Figure 2 - BIIB:IBB ratio, previous 2 years
Overall, after falling out of favor for quite some time, we believe today's data, coupled with continually improving fundamental and technical pictures , present a nice risk-reward setup for BIIB going forward.
Disclosure: I/we have no positions in any stocks mentioned, but may initiate a long position in BIIB over the next 72 hours.
I wrote this article myself, and it expresses my own opinions. I am not receiving compensation for it (other than from Seeking Alpha). I have no business relationship with any company whose stock is mentioned in this article.