Once you hit 60 years old, high levels of LDL-C (low-density lipoprotein cholesterol) may not matter, and could even be beneficial for you. This has big implications for new and upcoming cholesterol drugs.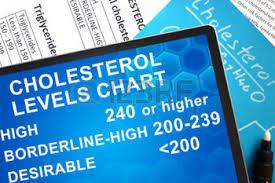 Late last month, the British Journal of Medicine published a review of cholesterol studies that showed older adults and the elderly with high LDL-C levels live as long or longer than those with low LDL-C. LDL-C is commonly referred to as the 'bad cholesterol', with the 'good cholesterol' being HDL-C (high-density lipoprotein cholesterol). LDL-C had been thought to be associated with increased risk of heart disease at all ages.
Consequently, the whole cholesterol control paradigm is brought into question. According to the publication, these results, if confirmed by further studies, could lead to
a re-evaluation of guidelines recommending pharmacological reduction of LDL-C in the elderly as a component of cardiovascular disease prevention strategies.
Furthermore, this study raises additional questions about the use of cholesterol levels as outcomes in drug efficacy studies. The use of LDL-C levels as a surrogate measure of clinical benefit had already become a general concern with the FDA in evaluating lipid-control treatments.
Vascepa's Benefits
High triglyceride levels are thought to thicken artery walls (atherosclerosis) thereby increasing the risk of stroke, heart attack and heart disease. Assuming triglyceride reduction is beneficial to cardiovascular health, Amarin's (NASDAQ:AMRN) Vascepa, a triglyceride reducer that doesn't impact LDL-C, may be a distinctive treatment if there is a benefit to unregulated LDL-C in the elderly.
Vascepa is an omega-3 fatty acid currently intended for use in conjunction with statins. It's a single-molecule prescription formulation comprising the omega-3 fatty acid EPA that is derived from fish by a special regulated process.
Omega-3's have several potential cardioprotective mechanisms, including
reduction of triglyceride levels.
attenuation of atherosclerotic plaques.
exertion of antidysrhythmic, antithrombotic, and anti-inflammatory effects.
lowering of systolic and diastolic blood pressures.
improvement in endothelial function.
These mechanisms on their own could provide substantial health benefits.
Vascepa currently provides additional triglyceride reduction in co-treatment with statins. Statins, cholesterol absorption inhibitors, fibrates and niacin decrease both LDL-C and triglycerides. Bile acid binding resins just decrease LDL-C.
Here is a recent table of these LDL-C lipid-control drugs that could be impacted by a definitive finding of limiting LDL-C control in those over 60 years old. The possible side effects also add ammunition to the reduced use of many of these medications under such a finding.
Drug class and drug names
Benefits
Possible side effects and cautions
Statins
Altoprev (lovastatin)
Crestor (rosuvastatin)
Lescol (fluvastatin)
Lipitor (atorvastatin)
Livalo (pitavastatin)
Pravachol (pravastatin)
Zocor (simvastatin)
Decrease LDL and triglycerides; slightly increase HDL
Constipation, nausea, diarrhea, stomach pain, cramps, muscle soreness, pain and weakness; possible interaction with grapefruit juice
Bile acid binding resins
Colestid (colestipol)
Prevalite (cholestyramine)
Welchol (colesevelam)
Decrease LDL
Constipation, bloating, nausea, gas
Cholesterol absorption inhibitor
Zetia (ezetimibe)
Decreases LDL; slightly decreases triglycerides; slightly increases HDL
Stomach pain, fatigue, muscle soreness
Combination cholesterol absorption inhibitor and statin
Vytorin (ezetimibe-simvastatin)
Decreases LDL and triglycerides; increases HDL
Stomach pain, fatigue, gas, constipation, abdominal pain, cramps, muscle soreness, pain and weakness; possible interaction with grapefruit juice
Fibrates
Antara, Tricor, others (fenofibrate)
Lopid (gemfibrozil)
Decrease LDL and triglycerides; increase HDL
Nausea, stomach pain
Niacin
Niaspan, Niacor (prescription niacin)
Decreases LDL and triglycerides; increases HDL
Facial and neck flushing, nausea, vomiting, diarrhea, gout, high blood sugar, peptic ulcers, itching
Combination statin and niacin
Advicor (niacin-lovastatin)
Decreases LDL and triglycerides; increases HDL
Facial and neck flushing, dizziness, heart palpitations, shortness of breath, sweating, chills; possible interaction with grapefruit juice
Omega-3 fatty acids
Lovaza, Omtryg (prescription omega-3 fatty acid supplement)
Vascepa (Icosapent ethyl)
Decrease triglycerides; may increase HDL
Belching, fishy taste, indigestion (applies only to Lovaza and Omtryg)
Combination statin and calcium channel blocker
Caduet (atorvastatin-amlodipine)
Decreases LDL and triglycerides; lowers blood pressure
Facial and neck flushing, dizziness, heart palpitations, muscle pain and weakness; possible interaction with grapefruit juice
Injectable medications
Praluent (alirocumab)
Repatha (evolocumab)
Decreases LDL in people who have a genetic condition that causes very high LDL levels
Itching, swelling, pain or bruising at injection site; back pain; rash; hives; swelling of nasal passages; flu
I'm suggesting that Vascepa may end up being beneficial to the elderly without statin co-administration. In fact, it may end up being beneficial while these other treatments become excluded for use among the elderly. The potential for solitary administration of Vascepa has been mentioned before.
Note there is another omega-3 treatment, Lovaza. This treatment has been found to raise LDL-C levels. Changes in LDL-C are likely an undesirable effect of this formulation that would make it non-competitive with Vascepa.
Cardiovascular Studies Coming Up
Time for the caveats. The big one is that it's still unclear if there is a direct causal relationship between triglyceride lowering and cardiovascular well being. That is, there remains controversy over Vascepa's use until it's clinical cardiovascular benefits are proven.
To this end, Amarin is running a cardiovascular outcomes trial called REDUCE-IT. REDUCE-IT is studying the incremental benefits of Vascepa co-administration with statins. Interim results are expected in late 2016, and the study expected to conclude in 2017 with publication of the results in 2018. If additional triglyceride reduction is proven beneficial, then at least Vascepa's value in treating severe hypertriglyceridemics, their currently approved indication, is validated.
To broaden its market further, a conclusive determination also needs to be made whether or not concurrent LDL-C reduction is beneficial in people over 60 years old. Such a finding would likely lead to reduced statin use in the elderly. The article I mentioned above is likely not sufficient to sway the medical community so this may take significant time to sort out.
If it's eventually found to be best to leave LDL-C levels alone in those over 60 years old while reducing triglycerides, then Amarin probably has a blockbuster on their hands.
Current cardiovascular outcomes studies on the PCSK9 inhibitors, which permit more LDL receptors on the surface of the liver to remove LDL-C from the blood, may also shed some light on the value of LDL-C reduction among those over 60. Such studies are underway on Sanofi's (NYSE:SNY) and Regeneron's (NASDAQ:REGN) Praluent, approved in July 2015, Amgen's (NASDAQ:AMGN) Repatha, approved in August 2015, and Pfizer's (NYSE:PFE) upcoming bococizumab, expected to be approved in 2016-17. The PCSK9 inhibitors have been FDA approved for use in patients who are unable to get their LDL-C under control with current treatment options.
Investment Implications
If all goes well for Amarin, there is potential for significantly lower use of statins and the other LDL-C lowering drugs as people approach 60 years old. This vacancy could be filled in part by Vascepa for the treatment of those patients with high triglyceride levels. With nearly half of adults over age 65 on statins in the U.S., this is a very large market of around 25 million Americans over the age of 60.
There is a lot of speculation here but let's keep going. If pricing puts Vascepa over $1000/year (the current retail price is around $300/month), and just half of the statin population converts to Vascepa, Amarin would have a $12B drug on its hands. Obviously, this is a rough and optimistic estimate but it does indicate some serious potential.
Furthermore, the PCSK9 inhibitors, Praluent, Repatha and Pfizer's latecomer, could all have reduced peak sales relative to expectations if it is confirmed that LDL-C reductions do not significantly reduce cardiovascular outcomes in those over 60. The two current PCSK9 inhibitor drugs are expected to have $4B peak sales, the latter $6B. These could all be at risk, which would impact Regeneron more so than Sanofi, Amgen or Pfizer, as it is a smaller partner company.
To conclude, it looks worthwhile to make a small partial investment in Amarin now, before REDUCE-IT results are released, to take advantage of the current relatively low price ($435M market cap, under $2.50/share). Then complete your positioning if results are positive or sell out your position if results are negative. Even though there is substantial risk here, the reward is sufficiently great, with the potential to reclaim 5-year highs ($15.00/share) in the next few years if a lot goes right, that an early small stake is warranted.
Disclosure: I/we have no positions in any stocks mentioned, but may initiate a long position in AMRN over the next 72 hours.
I wrote this article myself, and it expresses my own opinions. I am not receiving compensation for it (other than from Seeking Alpha). I have no business relationship with any company whose stock is mentioned in this article.