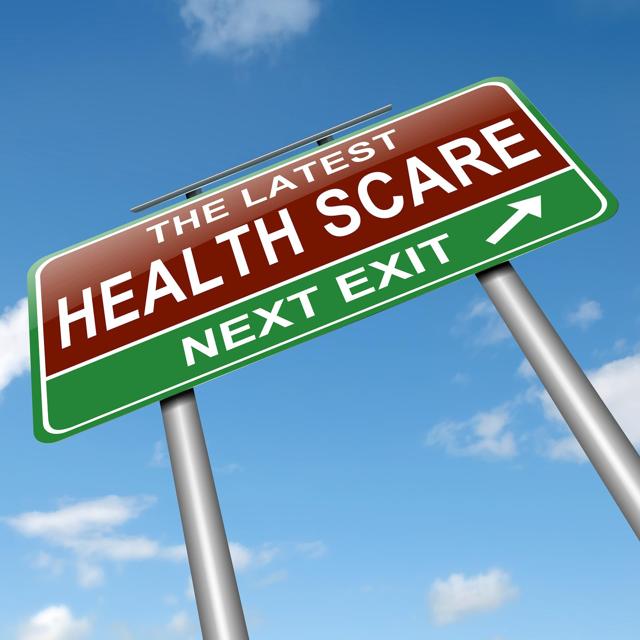 Picture the following. A company, liked by everybody and up hundreds percent in the preceding five years, is suddenly hit with a health scare. This scare is repeated in the media, day after day. The scare is so bad, that it could even lead to death, though no fatalities are actually reported.
As a result of this scare, the company's sales and especially its same-store sales take a massive hit. Customers are afraid of buying the company's products, and traffic takes a dive. One year after the scare, same-store sales for this company are still down by more than 20% year-on-year.
Naturally, with such a horrendous and impactful event taking place, investors shun the shares and the stock takes a plunge.
Two questions here:
What would this company be?
Would this company, faced with such a massive event, be trading at a discount after the scare?
A Possible Answer
Perhaps I am talking about Lumber Liquidators (NYSE:LL), you might think.
Back in early March 2015, a scandal broke regarding Lumber Liquidators' Chinese flooring. This scandal implied that Lumber Liquidators was selling flooring whose formaldehyde emissions greatly exceeded safety levels. Formaldehyde is carcinogenic and could thus lead to elevated fatalities over time, though it didn't provoke any immediately.
Obviously, customers abandoned Lumber Liquidators' stores in droves. Even one year later, Lumber Liquidators was still posting a 13.9% same-store sales drop (down from a 17% drop the quarter before). Not quite 20%, though.
Its shares got slaughtered, though they recently recovered significantly. Between when the scandal broke and when the shares bottomed, the shares lost around 84% of their value. At their bottom, the shares traded 0.32x sales and were arguably undervalued even though all EBITDA had evaporated.
However, this isn't the correct answer.
The Correct Answer
The correct answer is Chipotle Mexican Grill (NYSE:CMG).
Since July 2015, Chipotle has been hit with successive pathogen outbreak scandals. E.coli, norovirus, salmonella - Chipotle serves them all. These pathogens can lead to death, even if in Chipotle's case they didn't (but there were many cases needing hospitalization).
There were so many pathogen outbreaks that naturally Chipotle's sales also got slaughtered. Customers understandably started being afraid of eating there. As a result, one year later Chipotle's same-store sales are down 23.6% year-on-year. This is a massive impact, well in excess of what Lumber Liquidators saw. Altogether, Chipotle saw more than 70% of its earnings disappear, and this actually included some of the impact from the outbreaks already.
The stock, obviously, has suffered. Between the first outbreak and its recent bottom, Chipotle shares lost 45% of their value. This was, as can be seen, a lot less punishment than Lumber Liquidators suffered.
There is something amazing here, though. Chipotle, even after this punishment, still trades at a significant premium both to the market and its competitors. It trades for:
3x sales.
More than 100x this year's consensus EPS expectations.
40x next year's consensus expectations (which implies 175% growth year-on-year, or the full elimination of existing troubles, given that a lower sales level per store is enduring). It should be noticed that those previously eating at Chipotle who abandoned it have certainly kept on eating and thus found alternatives. This more or less ensures that a large part of the traffic loss is permanent.
This is rather amazing. Sure, as Josh Arnold says, Chipotle's positive margins still amaze given the same-store sales slaughter. But then again, the estimates we're looking at already incorporate more than a doubling of net margins and yet the stock still seems expensive!
While the philosophy of buying temporarily affected franchises might be sound, here it seems that the buying of Chipotle is akin to buying a temporarily affected franchise at a significant premium to normalcy (there being no temporary problem). Such a strategy is not likely to work over time since the logic is to pay a fair or discounted valuation into temporary troubles, not a significant premium built on an already massive expected recovery.
Conclusion
Chipotle's story is strikingly similar to Lumber Liquidators. Yet, the outcomes have been very different, and investors seem to not have lost their love for Chipotle even in the face of a loss of nearly one-fourth of its same-store sales.
Chipotle's valuation, on account of it never having fully reflected the troubles it went through - temporary or not - makes the stock priced for perfection even here, 40% below its former peak.
Disclosure: I/we have no positions in any stocks mentioned, and no plans to initiate any positions within the next 72 hours.
I wrote this article myself, and it expresses my own opinions. I am not receiving compensation for it (other than from Seeking Alpha). I have no business relationship with any company whose stock is mentioned in this article.