Right now, a devastating "heat dome" has set up across the country, and according to NOAA, the sweltering temperatures are set to last through the weekend. This will probably make July the hottest July ever recorded in the U.S., consistent with the "scorching hot summer" I wrote about in April.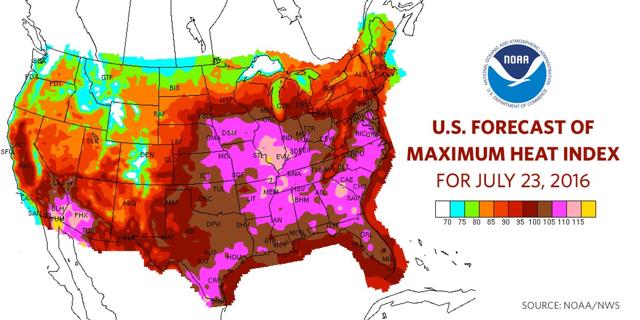 "A heat dome is the result of a couple of factors that are coming together. You've got your jet stream that is usually very, very far to the north into Canada," said NBC News meteorologist Sherri Pugh. "You have a building ridge south of the jet. That area acts as a dome, and then under this dome, you have a lot of sinking air. Sinking air is compressed and therefore it warms, and that adds an excessive amount of heat in the dome."
About 200 million people will experience temperatures of 90 degrees or higher, and 130 million will experience heat indices of 100 degrees or high, meteorologists said.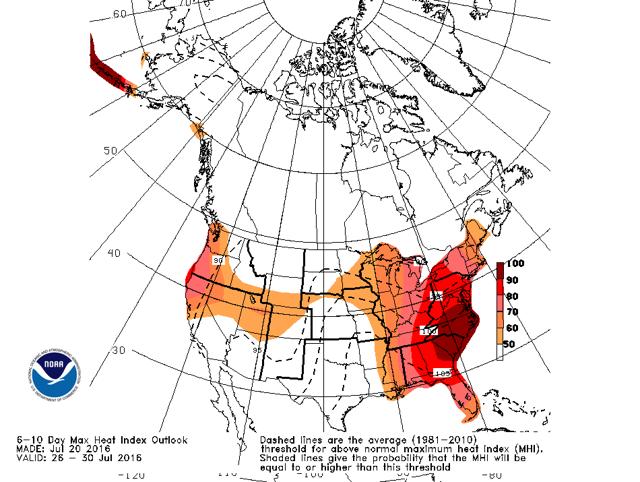 Storage Forecast
As positive as this weather is for natural gas burn at utilities, it appears that the Energy Information Administration's (EIA) forecast for storage levels at the end of July and August is a bit too optimistic (i.e., on the low side). For the week ending July 15th, the EIA reported storage at 3,277 billion cubic feet (bcf).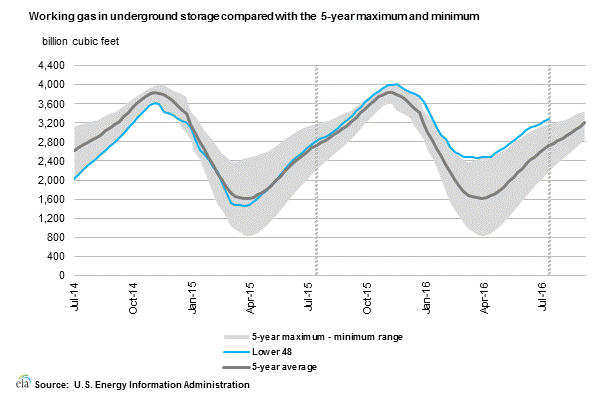 In the EIA's Short-Term Energy Outlook (STEO) for July, it forecast storage at 3,308 bcf for end-July and 3,492 bcf for end-August. I prepared a graph below that shows the daily average injection rates for each week this summer and what they would have to be to realize EIA's forecast. Specifically, daily injections would have to average under 2 bcf/day for the final two weeks of July and under 6 bcf/day for August. Based on the experience of the hottest weeks this summer, I doubt this forecast can be met.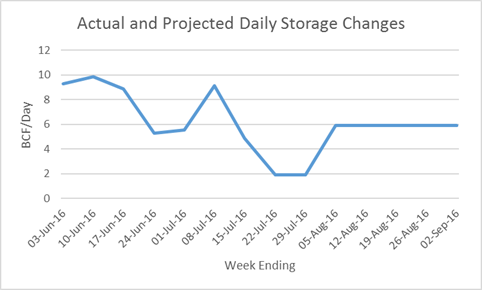 However, Weather Trends International's (WTI) forecast calls for an early start to winter as well as a bitterly cold one. Therefore, I do think that storage levels will continue to track close to the experience of 2012 when an El Nino winter was followed by a La Nina winter.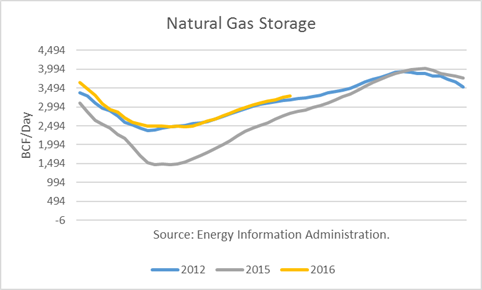 Although the storage pattern has been similar, it should be noted that supply and demand conditions are quite different. Natural gas supply is much higher...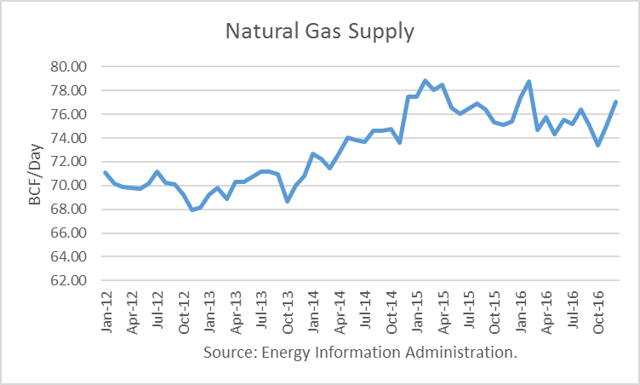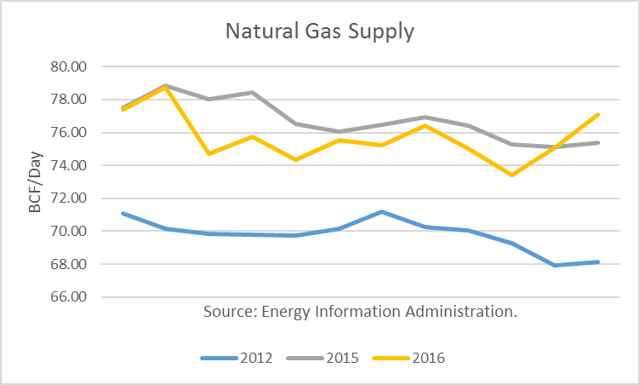 …but so is consumption.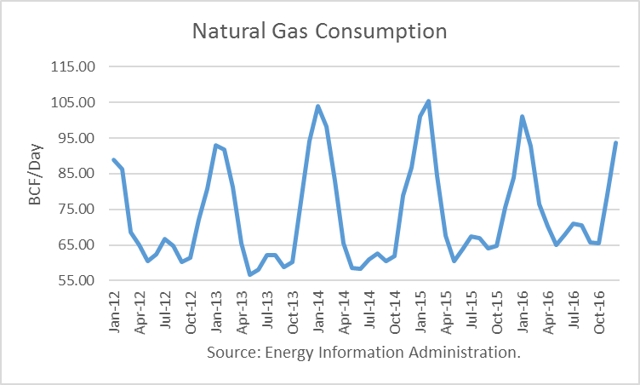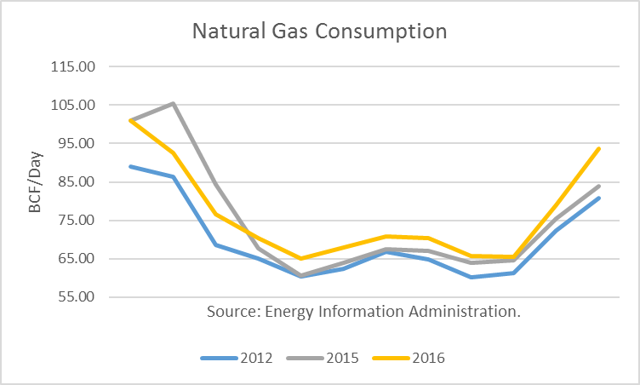 Conclusions
Despite what is turning into record-breaking heat for July, I doubt storage can match the EIA's forecasts for July and August. That may disappoint the market. However, if WTI's long-term forecast is accurate for this winter - as it was for this summer - I expect conditions to improve and futures prices to rise further.
Disclosure: I/we have no positions in any stocks mentioned, and no plans to initiate any positions within the next 72 hours.
I wrote this article myself, and it expresses my own opinions. I am not receiving compensation for it (other than from Seeking Alpha). I have no business relationship with any company whose stock is mentioned in this article.