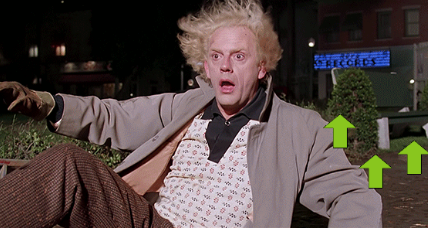 It seems this bullish trend has plenty of momentum while ignoring any negative news. One issue which had launched the higher trend was a sharp move higher in energy prices but this now has reversed course. This reversal hasn't put a dent in this newfound trend higher.
And no, there hasn't been much in the way of great news on the earnings or economic front supportive on the news. Sure, we've seen isolated earnings from MSFT but nothing good from energy, airlines and banks. Economic data has been mixed at best. If this bullish trend is durable the news must, as always, follow the trend.
So record stock market highs must support higher PEs which are currently near 25 for the S&P 500-nothing cheap there.
Below is the heat map from Finviz reflecting those ETF market sectors moving higher (green) and falling (red). Dependent on the day (green) may mean leveraged inverse or leveraged short (red).
Volume is very low while breadth per the WSJ was positive once again.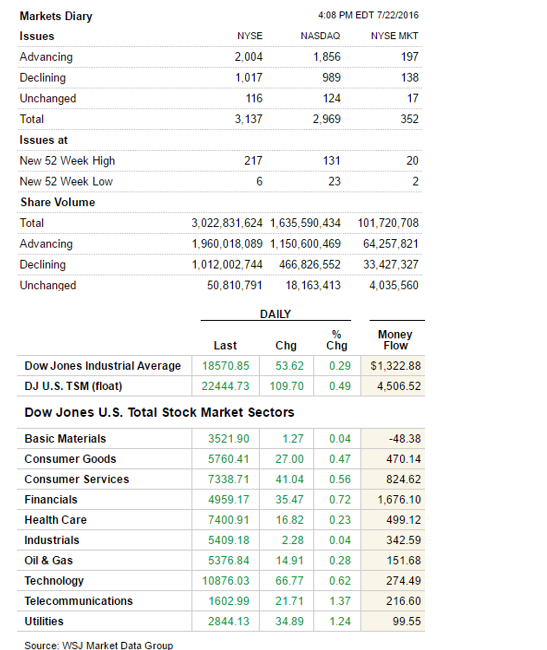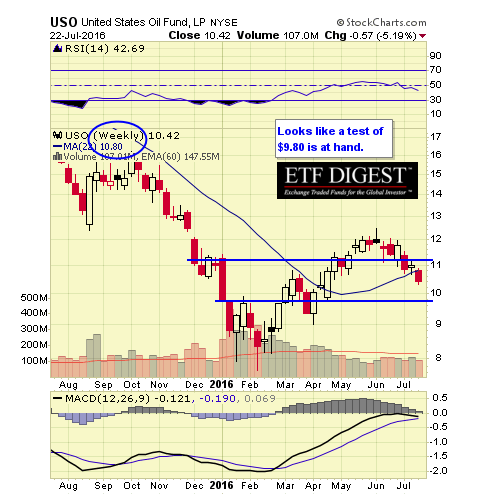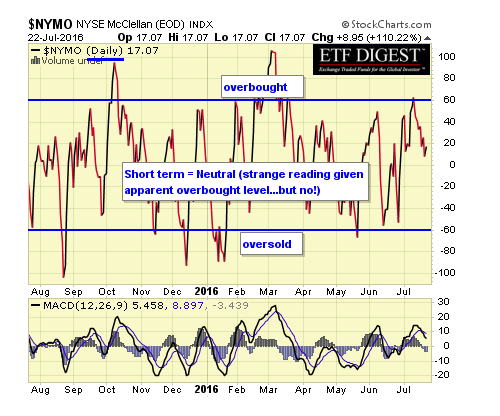 The NYMO is a market breadth indicator that is based on the difference between the number of advancing and declining issues on the NYSE. When readings are +60/-60 markets are extended short-term.
NYSI DAILY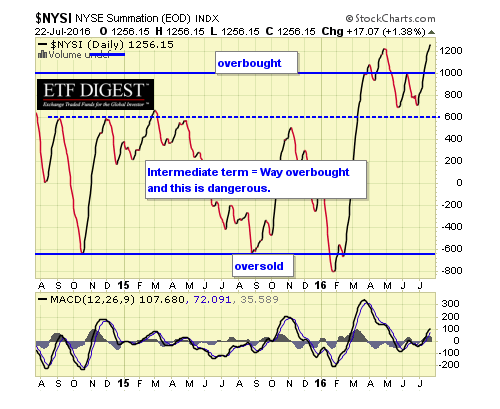 The McClellan Summation Index is a long-term version of the McClellan Oscillator. It is a market breadth indicator, and interpretation is similar to that of the McClellan Oscillator, except that it is more suited to major trends. I believe readings of +1000/-1000 reveal markets as much extended.
VIX WEEKLY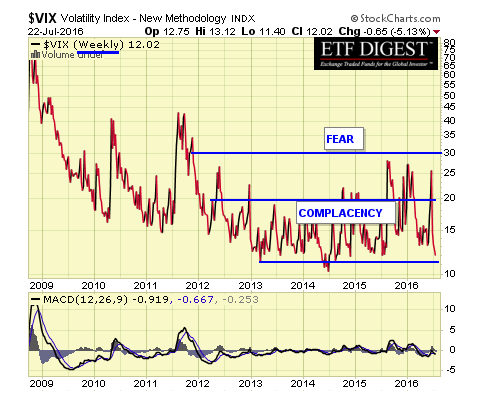 The VIX is a widely used measure of market risk and is often referred to as the "investor fear gauge". Our own interpretation has changed due to a variety of new factors including HFTs, new VIX linked ETPs and a multitude of new products to leverage trading and change or obscure prior VIX relevance.
SPY 5 MINUTE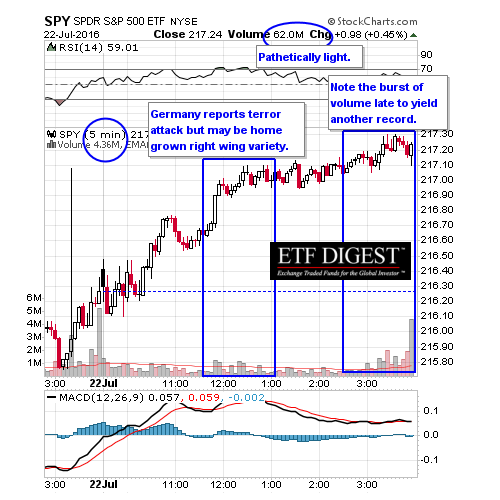 SPX DAILY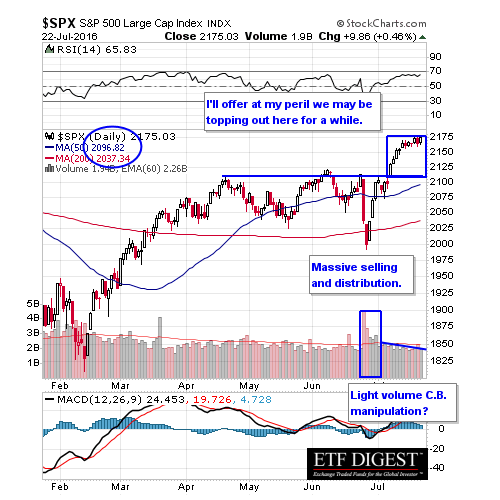 SPX WEEKLY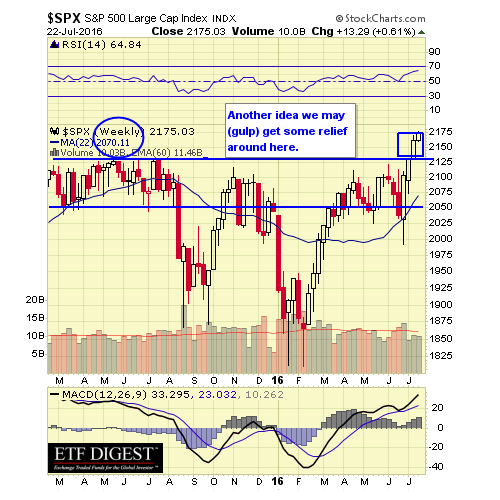 INDU DAILY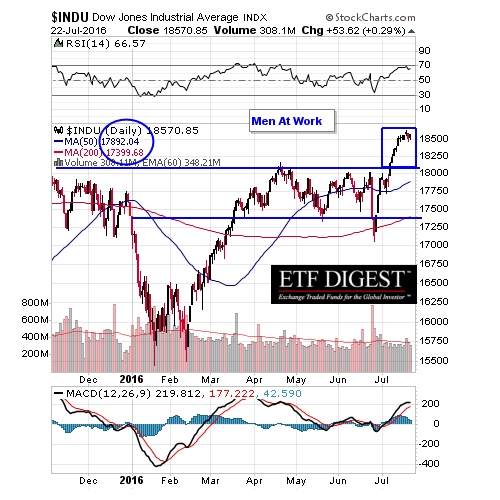 INDU WEEKLY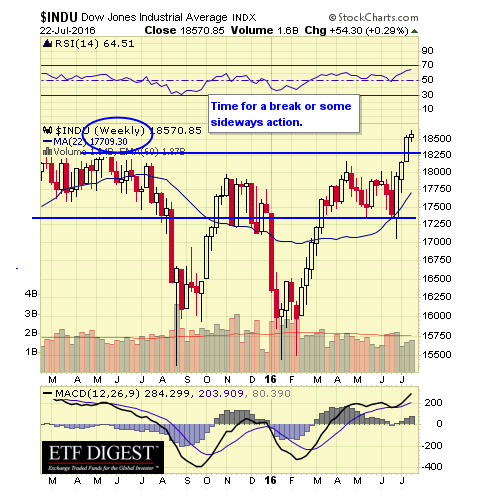 RUT WEEKLY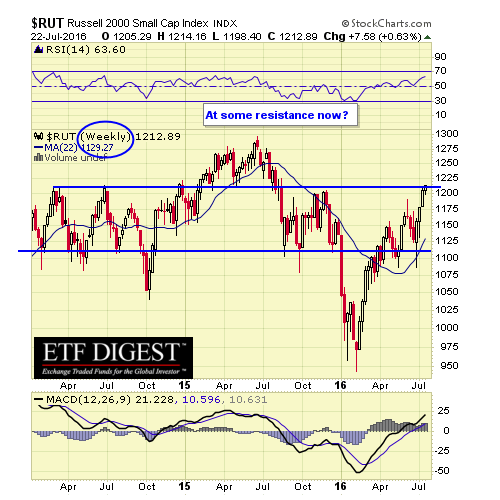 NDX WEEKLY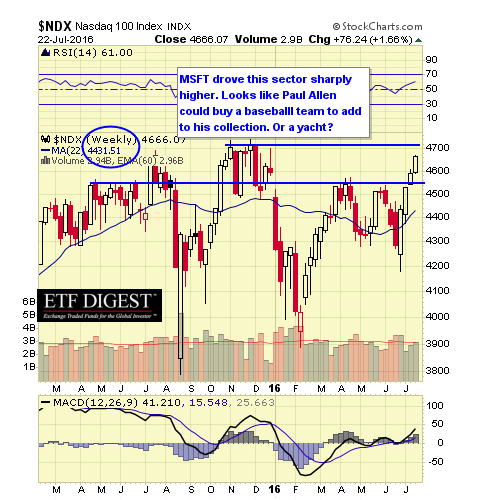 Closing Comments
Just one more week of posting for the Fryguy and it could be a doozy!
Let's see what happens.
Disclosure: I/we have no positions in any stocks mentioned, and no plans to initiate any positions within the next 72 hours.
I wrote this article myself, and it expresses my own opinions. I am not receiving compensation for it. I have no business relationship with any company whose stock is mentioned in this article.