There is no doubt that Visa (NYSE:V) currently dominates the credit/debit card business. This is evident in The Nilson Report, which shows that Visa and Visa Europe account for 55.52% of all purchase transactions worldwide. Visa gets 35.5% of the market for debit card transactions as compared to MasterCard's (NYSE:MA) 13.13%. Visa gets 20% of the market for credit card transactions as compared to MasterCard's 13.14%. Union Pay, American Express (NYSE:AXP), and others have lower market share in the single digits or lower.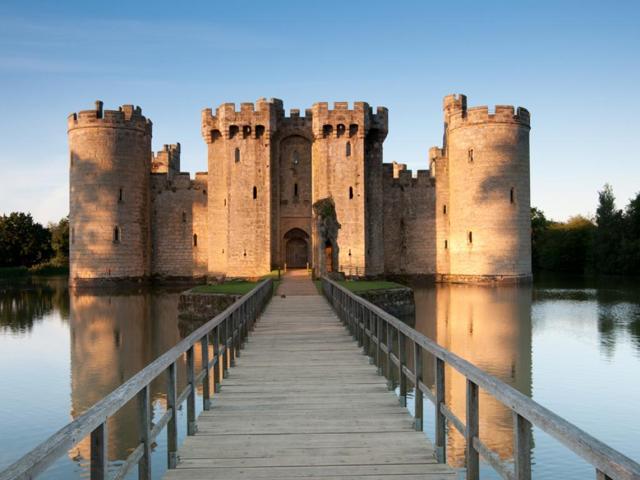 Image source: benzinga.com
New technology in the form of mobile payments represents a competitive threat for Visa on the surface. However, Visa has an effective way of partnering with the players in the mobile payments business to maintain its strong moat. Visa's partnership with PayPal demonstrates how the company can maintain its moat in the face of new technology.
It is just as easy in my opinion to whip out a physical credit card to pay for transactions as it is to use mobile options such as Apple Pay (NASDAQ:AAPL), Google Wallet (NASDAQ:GOOG), PayPal (NASDAQ:PYPL), or similar apps. Regardless of what others find as easier or more convenient, Visa card information is used for Apple Pay and Google Wallet. Therefore, Visa is earning transaction fees for those Apps. Visa typically gets involved with new payment technology.
Visa has been concerned with PayPal as PayPal was previously steering users away from using Visa cards. This makes sense for PayPal as the company earns more when users link to bank accounts instead of credit cards. However, Visa stated that the agreement with PayPal will create a better user experience for account holders and merchants since it gives customers more choices.
The competitive threat for Visa going forward is that new players in the market could link to bank accounts instead of credit cards. Visa's partnership with PayPal shows that this threat is not likely to hurt Visa's moat. Visa has ways of providing incentives to PayPal and similar businesses.
Under the agreement, Visa pays PayPal incentives for increased business volume. If the thresholds are not met, the incentive money will not be paid to PayPal. Therefore, PayPal has a reason to encourage customers to pay with credit cards instead of bank accounts. Visa cards will now appear as an equal payment option during enrollment and payment transactions. PayPal will also try to identify users who want to switch existing ACH payment flows to their Visa cards.
This may hurt PayPal because the incentives paid by Visa are not likely to offset the difference of the more profitable bank account option. However, under the agreement, PayPal gets a promise that Visa will not raise fees it charges when PayPal customers pay with their Visa cards. PayPal is most likely going with the Visa agreement as the best long-term option because customers will have easier/seamless payment flexibility and ultimately, a better user experience.
The partnership with PayPal is a prime example showing how Visa can maintain its moat and not lose market share as a result of mobile apps that link to bank accounts. Visa can raise fees to deter unwanted behavior by new/existing competitors and the company can provide incentives to encourage the use of its cards. I would expect similar agreements to the PayPal/Visa deal to be made in the future as similar apps are created by other companies. Visa has a good knack for ensuring that it participates in new technology. Therefore, Visa's moat is likely to remain wide.
Disclosure: I am/we are long V, AAPL.
I wrote this article myself, and it expresses my own opinions. I am not receiving compensation for it (other than from Seeking Alpha). I have no business relationship with any company whose stock is mentioned in this article.
Additional disclosure: If you like my analysis, click on FOLLOW at the top of the article near my name. That will allow my articles to display on your homepage as they are published. The article is for informational purposes only (not a solicitation to buy or sell stocks). Investors should do their own research or consult a financial advisor to determine what investments are appropriate for their individual situation.