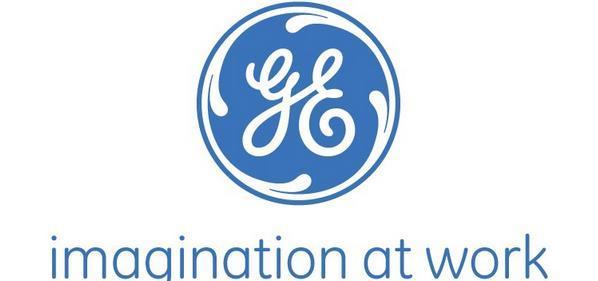 Industrial powerhouse General Electric (NYSE:GE) sold off on Friday after the company reported 2nd quarter earnings. Though General Electric's 2nd quarter wasn't that bad at all, and even though the company beat the consensus earnings estimate by a wide margin, investors nonetheless decided to throw General Electric out of their investment portfolios.
So, what should investors do now?
First things first.
General Electric reported total 2nd quarter revenues of $33.5 billion, reflecting an increase of ~15 percent compared to last year when the company earned $29.2 billion. General Electric's total industrial segment revenues were up ~7 percent Y/Y to $28.6 billion.
Expectedly, the energy price rout continued to hurt General Electric's Oil and Gas business in the 2nd quarter. General Electric already reported steep revenue declines and lower profits in this business segment in previous quarters in light of rebalancing energy markets.
However, despite a ~22 percent blow to GE's Oil and Gas revenues in the quarter ending June, strong Y/Y revenue growth in Power, Renewable Energy, and Energy Connections saved General Electric's day: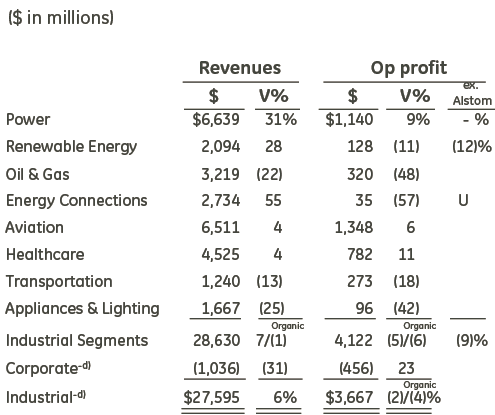 Source: General Electric Earnings Investor Presentation
At the end of the day General Electric said it pulled in adjusted earnings of $0.51/share, improving on last year's $0.31/share. Further, General Electric handsomely beat the consensus earnings estimate of $0.46/share.
Healthy Correction Is A Buying Opportunity
When it comes to General Electric, few people really question the strength of the GE brand.
What some people are questioning is General Electric's valuation.
The industrial company's shares are changing hands for ~19x next year's estimated earnings, which some consider to be a premium price. I, on the other hand, think that General Electric's high projected capital returns ($26 billion this year alone), and higher capital efficiency due to GE Capital's financial asset sales justify a high price.
As a result, I reaffirm my previous sentiment about General Electric, 'General Electric: Time To Take Profits?', which I expressed after the company lost the burdensome SIFI status, and GE shares reached a new 52-week high.
As far as I am concerned, the drop in GE's share price on Friday (General Electric's shares slid 1.6 percent on the earnings release) has created yet another buying opportunity. I think investors are still too concerned about valuation, but not giving the company enough credit for what I believe are above-average prospects for dividend growth.
As an added side benefit, General Electric is no longer overbought.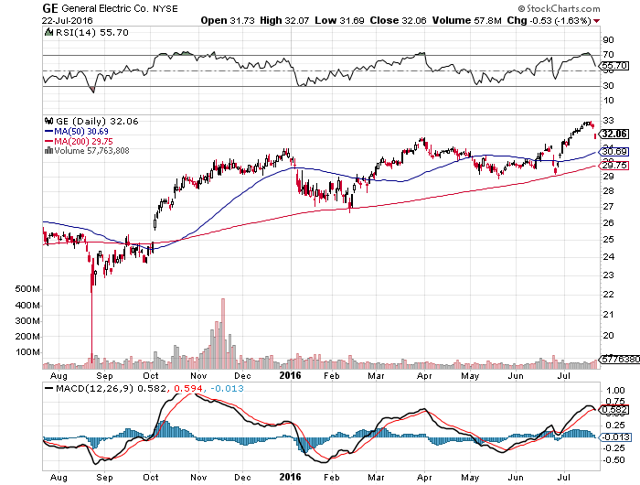 Your Takeaway
General Electric's 2nd quarter results were under the impression of steep revenue and operating profit declines in the Oil and Gas segment on the back of the correction in the energy markets and reduced capital spending. On the other hand, GE's other business helped offset the decline in GE's Oil and Gas segment. Further, General Electric posted a sharp increase in adjusted profits, and will continue to return a lot of cash to shareholders, much of which will be spend on buybacks. Since an investment in GE comes with a stable 3% dividend, which will likely continue to grow in the years ahead, I think Friday's drop is another opportunity to gobble up some shares. Buy for income and long term capital growth.
Disclosure: I am/we are long GE.
I wrote this article myself, and it expresses my own opinions. I am not receiving compensation for it (other than from Seeking Alpha). I have no business relationship with any company whose stock is mentioned in this article.