Stocks discussed on the in-depth session of Jim Cramer's Mad Money TV Program, Friday, July 22.
Cramer does not like the setup of the market going into next week. Earnings that are less than perfect could make investors regret not taking profits beforehand. "If you want to buy stocks, my advice is to wait until the end of next week, not the beginning," he said. Raise some cash beforehand so as to grab opportunities in the coming week. With that in mind, he discussed the game plan for the week.
Monday
Danaher (NYSE:DHR), Gilead (NASDAQ:GILD) and Texas Instruments (NYSE:TXN) report earnings on Monday.
Cramer has been recommending Danaher as it has spun off its industrial business as a separate company. Buy the stock on weakness. He also expects Gilead to report good numbers and make good use of its huge cash pile.
When Texas Instruments reports earnings, it will give a read on what Apple (NASDAQ:AAPL) will have in store in its earnings.
Tuesday
Caterpillar (NYSE:CAT), McDonald's (NYSE:MCD), 3M (NYSE:MMM), Verizon (NYSE:VZ) and Apple (AAPL) report earnings.
Caterpillar could provide hope as oil and gas have come back and the fact that Europe and China are better than expected. McDonald's will have tricky earnings as it is up against tough comparisons.
3M is up 20% before the quarter and that gain will be unsustainable when the company reports. If you don't own the stock, don't buy it. Verizon has also run up a lot going into the quarter. They might give a reading on the demand for iPhone 7 due to launch this year.
Apple's earnings will be a test of Cramer's "own apple, don't trade it," philosophy. If there is another quarter of low or no growth, then the bears will pound the stock. The worst part is that the stock has already run up on the expectations that it won't be bad. "Believe me; I expect that this quarter could actually hurt the whole market. Yes, Apple is that big, so beware," he added.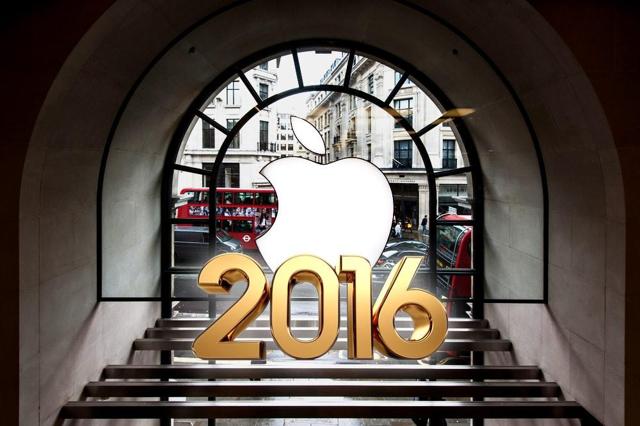 Wednesday
Boeing (NYSE:BA), Hershey (NYSE:HSY), Norfolk Southern (NYSE:NSC), Facebook (NASDAQ:FB) and Whole Foods (NASDAQ:WFM) will report earnings.
Boeing's earnings will be tricky due to a pause in their wide body aircraft sales. Investors should not own the stock going into the quarter. Norfolk Southern, on the other hand, has run up based on no news. It's best to book profits going in the quarter.
Hershey's earnings might give more details on the Mondelez (NASDAQ:MDLZ) bid which might make the stock attractive. Cramer suggests buying the stock on weakness.
Facebook has run up going into the quarter. Booking profits might be a good idea as it will require great earnings for the run up to be sustainable. Cramer will be watching Whole Foods' earnings closely to take a reading on the performance of their 365 stores.
Thursday
Bristol-Myers Squibb (NYSE:BMY), Alphabet (NASDAQ:GOOG) (NASDAQ:GOOGL) and Amazon (NASDAQ:AMZN) report earnings on Thursday.
Bristol-Myers' anti-cancer franchise is very strong and hence Cramer suggested buying some before the quarter and the rest after it.
Cramer is concerned about Alphabet's earnings which has run up going into the quarter. If the earnings are not as per expectations, it will be a tough week.
Amazon is priced for perfection. Cramer will be watching to see if the company increases spending to fend off online competition from Wal-Mart (NYSE:WMT). "Everything has to be perfect for this stock to rally after it reports, and I just don't think perfection is attainable. Just too much ratcheting up of the competition. I say be careful," added Cramer.
Friday
Chevron (NYSE:CVX) and Exxon Mobil (NYSE:XOM) will report on Friday.
Cramer said these companies always give a reading on where oil is headed. He also wants to know why Exxon is bidding for Interoil, when it could have bought bigger independent American producers while they were cheap.
"This week of earnings season has historically produced sub-par results for stocks because we seize on the worst ones and we play a collateral damage game that can extend to the entire market," said Cramer.
Viewer calls taken by Cramer
Kellogg (NYSE:K): Hold the stock as it is getting deeper into the natural and organic theme.
Editor's note: The remainder of the show was a repeat of an earlier show.
::::::::::::::::::::::::::::::::::::::::::::::::::::::::::::::::::::
Jim Cramer's Action Alerts PLUS: Check out Cramer's multi-million dollar charitable trust portfolio and uncover the stocks he thinks could be HUGE winners. Start your FREE 14-day trial now!
Get Cramer's Picks by email - it's free and takes only a few seconds to sign up.