Welcome to the Genius issue of M&A Daily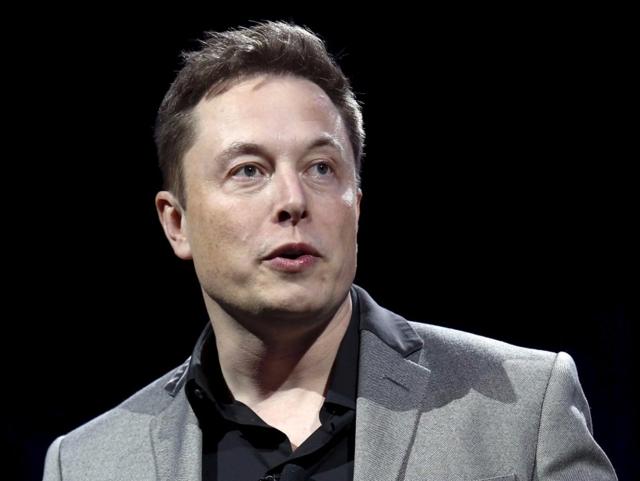 Tesla
Steve Rogers: Big man in a suit of armor. Take that off, what are you?

Tony Stark: Genius billionaire playboy philanthropist.
Tesla (NASDAQ:TSLA) and SolarCity (SCTY) are wrapping up deal talks and could announce a definitive merger agreement before the end of the week. No one likes this deal... other than Elon. So it is happening. In fairness, he has made over $12 billion since he started doing stuff that I did not predict would work, so he is unlikely to stop now.
Yahoo!
Verizon (NYSE:VZ) is buying the Yahoo! (YHOO) operating business for $4.83 billion in cash. Verizon's Tim Armstrong said that,
Combining Verizon, AOL and Yahoo will create a new powerful competitive rival in mobile media, and an open, scaled alternative offering for advertisers and publishers.
The deal will probably close in the first quarter of next year. The buyer worked with Bank of America (NYSE:BAC) and others; the target worked with Goldman (NYSE:GS), JPMorgan (NYSE:JPM) and others.
Carmike
Carmike (NASDAQ:CKEC) recut their deal with AMC (NYSE:AMC). CKEC holders get $33.06 in cash or 1.0819 AMC subject to proration. Carmike adjourned today's shareholder meeting. This amended merger agreement is AMC's best and final offer. The $1.67 arb spread offers a 14% IRR if the deal closes in December.
Hershey
Hershey Trust reached an agreement with the Pennsylvania attorney general. The settlement will lead to resignations.
TiVo
The second S-4 amendment has been filed for the Rovi (NASDAQ:ROVI) acquisition of TiVo (NASDAQ:TIVO). The $0.21 arb spread offers a 9% IRR if the deal closes by October.
Parkway
The final proxy has been filed for the Cousins (NYSE:CUZ) acquisition of Parkway (NYSE:PKY).
Polycom
The preliminary proxy was filed for the Siris Capital acquisition of Polycom (NASDAQ:PLCM).
Suffolk
The S-4 was filed for the People's (NASDAQ:PBCT) acquisition of Suffolk (NYSE:SCNB).
Sagent
Today is the HSR filing deadline for the Nichi-Iko acquisition of Sagent (NASDAQ:SGNT).
LinkedIn
The definitive proxy statement was filed for the Microsoft (NASDAQ:MSFT) acquisition of LinkedIn (LNKD). The LinkedIn shareholder vote is on August 19. The $4.56 arb spread offers a 10% IRR if the deal closes in November. More to come in future editions of M&A Daily…
Done deal.
Ahold (AHONY) completed its Delhaize (DEG) deal.
Elsewhere on Seeking Alpha
Disclosure: I am/we are long YHOO, CKEC, LNKD.
I wrote this article myself, and it expresses my own opinions. I am not receiving compensation for it (other than from Seeking Alpha). I have no business relationship with any company whose stock is mentioned in this article.
Additional disclosure: Chris DeMuth Jr and Andrew Walker are portfolio managers at Rangeley Capital. We invest with a margin of safety by buying securities at discounts to their intrinsic value and unlocking that value through corporate events. To maximize returns for our investors, we reserve the right to make investment decisions regarding any security without notification except where notification is required by law. We manage diversified portfolios with a multi-year time horizon. Positions disclosed in articles may vary in sizing, hedges, and place within the capital structure. Disclosed ideas are related to a specific price, value, and time. If any of these attributes change, then the position might change (and probably will).
Editor's Note: This article discusses one or more securities that do not trade on a major U.S. exchange. Please be aware of the risks associated with these stocks.