In this article, I want to break down the Texas Manufacturing Outlook for you. Most of my readers know why I look at regional PMIs, but I will explain it for the new readers.
Regional economic surveys like the Texas Manufacturing Outlook are leading indicators that cover certain Fed districts. This survey covers the Dallas districts, as shown below. I use these indicators to get a better understanding of the US economy and predict the direction of the official (and way more important) ISM Index. I don't try to predict the exact value. Regional surveys are way too volatile for that purpose.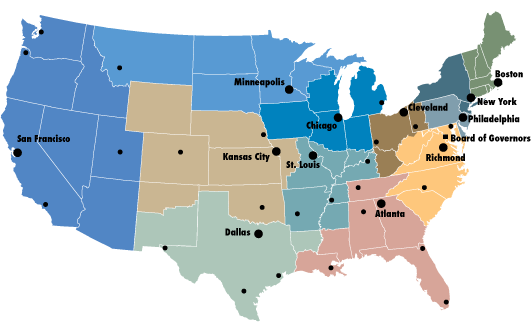 (Source: Federal Reserve Education)
Let's start this article with the most important graph. General business conditions have improved by a lot - almost 20 points better than the June print. The bad news is that general business conditions are still not growing. Conditions have improved along with the ISM, but couldn't enter the growth zone like in 2010-2014.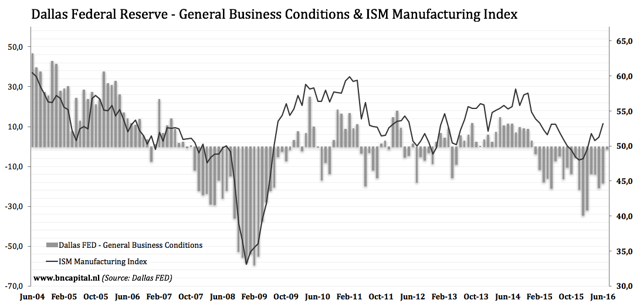 Production has entered the growth zone with a mere 0.4 points. It is quite interesting to see the strong period of growth between 2010 and 2014 and the sudden decline after the third quarter of 2014. I had hoped production had come in a bit stronger to confirm the strong ISM index.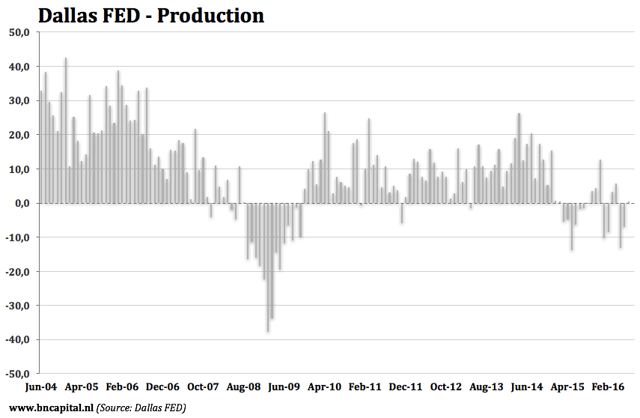 New orders improved just a bit. The new orders index hit -8 versus -14.2 one month ago. The contraction trend since 2014 is alive and "well", unfortunately.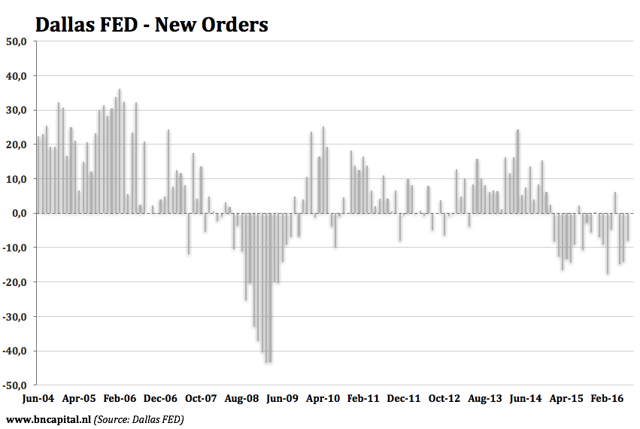 Employment almost left the contraction zone. It hit -2.6 versus -11.5 in June. Note the two months of growth in November and December of 2015. Without them, Texas would have lost jobs since 2014.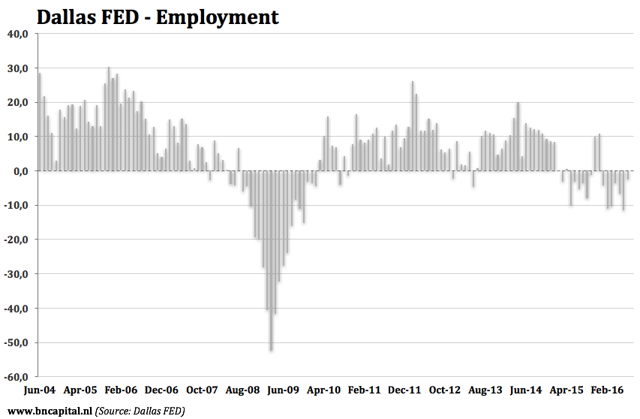 Shipments are almost not visible, because the index hit 0.10. There is no contraction, but there is certainly no strong growth either.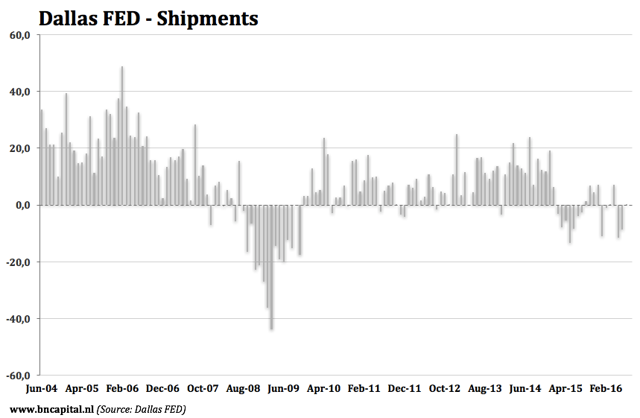 Let's end this article with a positive chart. CAPEX has hit the highest value since the start of growth slowing after months of mixed values.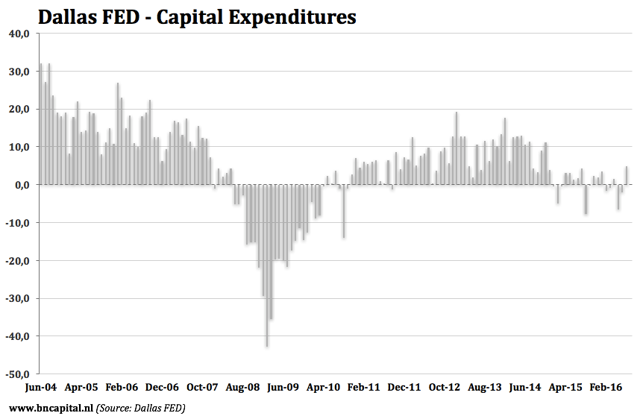 I'm a bit disappointed by this print. The slow increase might be due to lower oil prices. At the end of this month, I will combine all important regional surveys to get a big picture. If you have any questions or remarks, feel free to leave a comment below.
Disclosure: I/we have no positions in any stocks mentioned, and no plans to initiate any positions within the next 72 hours.
I wrote this article myself, and it expresses my own opinions. I am not receiving compensation for it (other than from Seeking Alpha). I have no business relationship with any company whose stock is mentioned in this article.