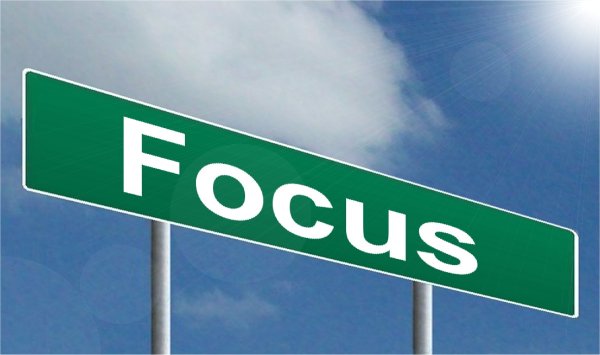 This last week had over 90 S&P 500 component companies reporting. My table will include the majority but will exclude some for two reasons: I generally do not follow many financial companies but will include a few of the major companies in that sector; some companies reported earnings were so far different from other sources that I need to do more digging to make sure I know I am not comparing apples to oranges. In those cases I will generally use GAAP earnings once the full 10-Q filing is available from the SEC.
I also did not include foreign based companies that reported in currency other than USD (exception is CP which is in Canadian dollars). I did not want to do the translations as I did not want to risk picking up the wrong translation rate for prior periods. I plan to do a comparison on these companies and many of those with discrepancies after the forms 10-Q are filed. I would also like to include the differences between GAAP and non-GAAP (adjusted) EPS at a later date, once the majority of major companies have reported and earnings season quiets down some. I expect it to be illuminating to see which companies have the biggest gaps in reporting from GAAP.
I gave up on using Yahoo! Finance as a resource of estimates and reported earnings. The differences appeared too often and often too large. My source for estimates is now exclusively Zacks and my source for reported earnings is from the earnings transcripts found on Seeking Alpha. There were too many discrepancies between what was reported on Zacks and in the transcripts so I stuck with the transcripts. I also found a lot of discrepancies between reported EPS in company press releases and the transcripts, thus I decided to stick with the transcripts. I prefer to rely on results reported by the CFO than the marketing department. Having been there myself (preparing financial reports within a corporate financial department) I know how marketing likes to spin things.
Readers should be aware that the numbers listed in the table later in this article are based upon consensus EPS estimates (from Zacks) and actual EPS as reported by the companies. In most cases those numbers will not be GAAP EPS. The difference can be very significant. On average, adjusted EPS have been running about 25 percent higher than GAAP EPS. The difference was less than half that in 2009.
Back to the concept of "focus." Now more than ever investors need to take care when considering adding new equity positions. Just because a company is well managed and has a great track record does not mean the stock price for that great company is a good value. Call me crazy but I prefer to buy stocks of companies that have rising revenue, earnings and free cash flow. I also like to buy stocks of great companies when the share price is cheap, or at least below fair value. Today I am going to focus on the earnings part of those requirements because Wall Street is play games with us.
I wrote another article in April titled " Beating Earnings Expectations Isn't Everything." At that time I was looking at reported earnings for the entire S&P 500 at $86.47 per share compared to earnings in 2011 of $86.95 per share (as reported by Standard and Poors). Notice that component companies had lower earnings in 2015 than in 2011. The only things going up since 2011 have been share prices and ratios. Today I want to begin to take a little harder look at earnings per share [EPS] for companies that have already reported. If investors concentrate solely on whether a company beat expectations or not s/he is missing some very important information. But that is what Wall Street wants us to do. This is a shell game of sorts.
At least one reader left comments on the week one article arguing that because interest rates and inflation are so much lower price/earnings [P/E] ratios should naturally be higher. He is right in that sense. It is also true that money flows from around the globe are searching for higher yields than can be found elsewhere and the USD denominated assets appear to be safer than alternatives elsewhere. However, it is very unlikely that the current environment of low and negative interest rates and low inflation will continue forever. This environment will not last forever. When the drift back to "normal" begins the momentum and direction will shift.
Different investor styles require different valuation methods depending on individual investing time horizon, immediate need for income, expected holding period, etc. As investors we pay for future earnings to be available several years from now. Traders are investing only for short-term appreciation. Momentum is very important to traders, less so to investors. If you trade/invest solely for appreciation you will not agree with my investing preferences. I invest for capital preservation, income and appreciation; in that order. My investment style is value investing for the long term. I like to build reliable income that is highly likely to increase at a rate faster than my expected long-term rate of inflation (three percent).
Some will argue that inflation of three percent is a thing of the past and for the moment they would be correct. But, I would argue that inflation of three percent, on average, will be welcome at times over the next 20 years or more. I have been actively investing for over three decades and following economic trends since the 1970s. In my experience, conditions that prevail at any given point in time will change and likely be very different ten years hence. Demographics are changing and central banks are fighting the current deflationary trend partially brought upon us by massive retirements. In five years or so the trend is likely to change to a more inflationary environment. Mr. Market will notice the impending change long before individuals will and begin to adapt and prepare for a higher inflation period. The change will not be uniform around the globe. There will be areas that will be trending in different directions. Economic conditions in the US are likely to improve far more than in Europe or Japan. The changes will take place region by region and country by country.
I believe that the Fed and other central banks understand more about the pickle we are in than those institutions are willing to admit publicly. The fight against deflation will continue until it no longer works or demographics trends become more inflationary. With the older generations spending less in retirement (especially with no yield to be found for income) demand wanes. There is little that monetary policy can do about that over the longer term. In the US we are blessed by another huge generation coming of age (millennial generation) that will eventually improve the demand curve. But we need to let them pay down student loans and move up the corporate ladders to achieve higher income before we can expect them to outspend their parents. Investing is not for the impatient!
Opportunities will come again for value investors as higher demand growth will once again improve the long-term prospects of American corporations. Short term gyrations tend to provide investors with either opportunities to buy low or to sell high. Right now, I cannot buy as I can find very little of value.
I am going to write about several of the major companies reporting each week to keep readers more grounded in reality. This week, due to the large number of companies reporting, I will break the port into two pieces with the first three days of reporting included here and the last two days included in an article to be published later in the week. Looking at the table below one can see that of the 50 companies listed only 11 did not meet or beat expectations as noted in the "Surprise" column.
Some of the more widely held companies (those I would consider akin to bell weather companies) I list below are: Bank of America/Merrill Lynch (NYSE:BAC), International Business Machines (NYSE:IBM), Goldman Sachs (NYSE:GS), Johnson & Johnson (NYSE:JNJ), Lockheed Martin (NYSE:LMT), Microsoft (NASDAQ:MSFT), United Health Group (NYSE:UNH), Abbott Labs (NYSE:ABT), Intel (NASDAQ:INTC), and Qualcomm (NASDAQ:QCOM).
Symbol

EPS Report Date

EPS Est. Consensus

EPS Actual Reported

Surprise

% +/-

EPS Q2 2015

% Chg. from Prior Year

BAC

7/18

$0.96

$0.92

-4.2%

$0.88

+4.5%

CALM

7/18

-$0.19

-$0.01

+94.7%

$0.95

-101.1%

HAS

7/18

$0.39

$0.41

+5.1%

$0.33

+24.2%

IBM

7/18

$2.89

$2.95

+2.1%

$3.84

-23.2%

JBHT

7/18

$0.96

$0.92

-4.2%

$0.88

+4.5%

LII

7/18

$2.35

$2.53

+7.7%

$1.84

+37.5%

NFLX

7/18

$0.02

$0.09

+350%

$0.06

+50.0%

SCHW

7/18

$0.30

$0.30

0.0%

$0.25

+20.0%

VMW *

7/18

$0.95

$0.97

+2.1%

$0.93

+4.3%

YHOO

7/18

$0.02

-$0.02

-200%

-$0.46

-95.7%

AMTD

7/19

$0.38

$0.39

+2.6%

$0.36

+8.3%

BDC

7/19

$1.26

$1.54

+22.2%

$1.21

+27.3%

CTAS

7/19

$1.02

$1.08

+5.9%

$0.86

+25.6%

GPC

7/19

$1.30

$1.28

-1.5%

$1.28

0.0%

GS

7/19

$3.01

$3.72

+23.6%

$1.98

+87.9%

GWW

7/19

$3.17

$2.89

-8.8%

$3.25

-11.1%

JNJ

7/19

$1.67

$1.74

+4.2%

$1.71

+1.8%

KSU

7/19

$1.04

$1.22

+17.3%

$1.03

+18.4%

LMT

7/19

$2.92

$3.32

+13.7%

$2.94

+12.9%

MSFT

7/19

$0.58

$0.69

+19.0%

$0.62

+11.3%

NVS

7/19

$1.18

$1.23

+4.2%

$127

-3.1%

PLD

7/19

$0.59

$0.60

+1.7%

$0.52

+15.4%

PM

7/19

$1.21

$1.15

-5.0%

$1.21

-5.0%

RF

7/19

$0.20

$0.20

0.0%

$0.20

0.0%

UAL

7/19

$2.57

$2.61

+1.6%

$3.31

-21.1%

UNH

7/19

$1.89

$1.96

3.7%

$1.73

+13.3%

WIT

7/19

$0.14

$0.12

-14.3%

$0.13

-7.7%

ABT

7/20

$0.53

$0.55

+3.8%

$0.52

+5.8%

APH

7/20

$0.63

$0.65

+3.2%

$0.56

+16.1%

AXP

7/20

$1.92

$2.10

+9.4%

$1.42

+47.9%

CP **

7/20

$2.04

$2.05

+0.5%

$2.45

-16.3%

EBAY

7/20

$0.36

$0.38

+5.6%

$0.35

+8.6%

FFIV

7/20

$1.38

$1.37

-0.7%

$1.29

+6.2%

FTI

7/20

$0.30

$0.22

-26.7%

$0.49

-55.1%

GGG

7/20

$0.99

$0.89

-10.1%

$1.05

-15.2%

INTC

7/20

$0.53

$0.59

+11.3

$0.62

-4.8%

ITW

7/20

$1.40

$1.46

+4.3%

$1.30

+12.3%

KMI

7/20

$0.15

$0.15

0.0%

$0.15

0.0%

MDSO

7/20

$0.09

$0.09

0.0%

$0.03

+200%

MS

7/20

$0.60

$0.75

+25.0%

$0.85

-11.8%

MTB

7/20

$2.08

$2.07

-0.5%

$2.01

+3.0%

NTRS

7/20

$1.05

$1.06

+1.0%

$1.01

+5.0%

PII

7/20

$1.07

$1.09

+1.9%

$1.49

-26.8%

PKG

7/20

$1.18

$1.25

+5.9%

$1.18

+5.9%

QCOM

7/20

$0.83

$0.97

+16.9%

$0.73

+32.9%

SCL

7/20

$1.17

$1.31

+12.0%

$0.91

+44.0%

STJ

7/20

$1.06

$1.06

0.0%

$1.03

+2.9%

TUP

7/20

$1.11

$1.16

+4.5%

$1.07

+8.4%

URI

7/20

$1.84

$2.06

+12.0%

$1.95

+5.6%

WBC

7/20

$1.40

$1.43

2.1%

$1.40

+2.1%
*VMW estimated EPS is from earnings transcript due to significant discrepancy from Zacks.
**CP estimated EPS and actual EPS are in Canadian dollars.
Now look at the last column on the right labeled "% Change from Prior Year." Notice that 17 out of the 50 companies reported EPS falling or flat from the same period a year ago. This is decidedly better than the first week. If the trend of improvement and number of companies showing improvement over last year continues we can expect earnings for quarter two to move from an expected 5.5 percent decline into positive territory. Wall Street could go crazy over that and we could see the market move higher still in coming weeks. But that may require the trend to continue. Only 25.8 percent of S&P 500 component companies have reported so far and I have yet to list the rest of the results from this past week, so there is still a lot of data to sort through before we can draw any conclusions. Thus far 103 companies in the S&P 500 Index have reported quarter two earnings and, in aggregate, EPS are 2.1 percent below the same period last year. That is an improvement compared to last week and compared to the original expectation of an EPS decline of 5.5 percent before earnings season began.
Since I have a stated preference for GAAP results I intend, as I mentioned earlier, to take the next step and compare GAAP EPS to the frequently reported adjusted (or non-GAAP) EPS. I think it could help us keep our perspective in terms of just how representative adjusted earnings might be.
Some companies take care to not stray too far afield from reality, whereas others will stick out because of the huge discrepancies. It should be interesting at the very least.
I earned a CPA in 1990 and a CFA in 2000. I like comparability between companies. I can tell you that even within GAAP there is a lot of latitude that can be used to make earnings look better than reality. But at least there is a level of comparability between various companies, especially within an industry. Then, when a company starts making adjustments to earnings, the possibilities for distorting reality become far greater. In 2010, 70 percent of companies reported adjusted EPS. Today, the number of companies that report adjusted earnings has risen to 90 percent. More important, the difference between GAAP EPS and adjusted EPS continues to widen. In and of itself, the difference may be meaningless but the growing divergence seems troubling to me. It would appear that adjusted earnings are becoming less reliable. Thus, I prefer to use GAAP EPS for comparability.
If EPS are down again in Q3 and do not rise substantially for Q4, it would mean two full years of declining EPS. If that comes to pass and reality sinks in for investors the exits could get crowded. What will investors do if GAAP earnings for 2016 are below earnings for 2011? I suppose the more important question is what will the Fed do? But how long will that question matter? "Experts" are lining up on both sides of this question but nobody knows the answer with any certainty. At some point buying stocks is no longer investing; it becomes gambling. That does not seem like the smart path toward a comfortable retirement. But, again, that is just me.
Try to keep reported earnings in the proper perspective and be prepared to preserve your nest egg! I plan on doing a similar review of earnings for each week to include many of the large companies that report each week.
As always, I welcome comments and will try to address any concerns or questions either in the comments section or in a future article as soon as I can. The great thing about Seeking Alpha is that we can agree to disagree and, through respectful discussion, learn from each other's experience and knowledge.
For those who would like to learn more about my investment philosophy please consider reading " How I Created My Own Portfolio Over a Lifetime, or for those who would rather listen to a podcast on the same subject, you may want to consider my interview by IITF.com which can be found here.
Disclosure: I/we have no positions in any stocks mentioned, and no plans to initiate any positions within the next 72 hours.
I wrote this article myself, and it expresses my own opinions. I am not receiving compensation for it (other than from Seeking Alpha). I have no business relationship with any company whose stock is mentioned in this article.