Stocks discussed on the in-depth session of Jim Cramer's Mad Money TV Program, Monday, July 25.
People have got Verizon's (NYSE:VZ) $4.8B bid for Yahoo (YHOO) wrong. Most people are seeing Yahoo as a once-upon-a-time great company that was taken down due to competition and CEO Marissa Mayer. In Cramer's opinion, the real story is different. "I think this need for a competitive edge is the real story, not whether Marissa Mayer stays or goes although I think she goes; or whether she has done a good job or a bad job managing Yahoo," said Cramer. The stock of Yahoo is up 150% since Mayer took over, so it's not about her.
This deal is about Verizon which wants to build to compete with the likes of AT&T (NYSE:T), T-Mobile (NASDAQ:TMUS) and Sprint (NYSE:S). "The company needs to maintain its lead over the competition by offering subscribers more than just a great wireless network," he added.
Verizon CEO Lowell McAdam told Cramer in an interview that he is interested in purchasing Yahoo's assets and marrying them with those of AOL which they acquired some time back. Sprint (S) reported a great quarter with net subscriber additions of 180,000, being their best in nine years. "I know I have been skeptical of CEO Marcelo Claure and his plan for turning around what I thought was a sinking ship. Not anymore. These numbers are incredible," added Cramer. This is the competition Verizon wants to lead against.
Acquisition of Yahoo's internet business will give Verizon an edge as Yahoo already has a relationship with the NFL. The NFL plans to offer international rights to the league for games to be played in London and China. These rights will be worth a lot both for NFL and Verizon.
Cramer thinks that this could just be the beginning of Armstrong's acquisition spree and rolling up various media properties and even becoming a digital newspaper and magazine to the world. As a matter of fact, Cramer said he will not be surprised if Twitter (NYSE:TWTR) is rolled up into Yahoo-AOL property.
While everyone thinks Verizon overpaid for Yahoo, Cramer believes that every one of Yahoo's verticals can be revived easily.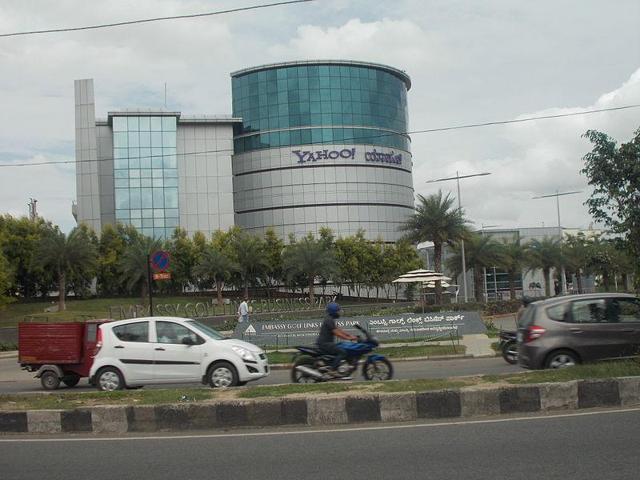 CEO interview - Kimberly-Clark (NYSE:KMB)
Kimberly-Clark is one of the best consumer packaged goods companies with solid brands like Kleenex, Huggies and Scott paper towels. It reported an earnings beat on Monday and yet the stock fell 2%. In Cramer's opinion, the organic growth forecast cut did not go down well with investors. He interviewed chairman and CEO Tom Falk to hear more about the quarter.
"We had a really solid quarter. Volumes were up 4% overall, which I think is the right underlying metric to focus on. Currencies aren't hurting us as bad as we thought at the beginning of the year. With that kind of volume growth, we expect to have a pretty solid year here," said Falk.
He also mentioned that spending across the world is rebounding, apart from Brazil. The company remains focused on innovation especially in both the baby and feminine care segments where new products are expected to release soon. Cramer is bullish on the stock.
Is the market expensive?
Cramer was critical of both Presidential candidates and their policies which could hurt the market. The market is getting expensive at 20 times PE compared to historical average and with the elections on the horizon, the market could have a tough time.
Cramer was concerned with Trump's commentary and discussing the repeal of NAFTA at the Republican convention. "Is he trying to make it so the estimates will be slashed for the majority of American companies that sell products overseas? I've got to tell you, if Trump actually does what he says he's going to do, that's what you will get," he added. Cramer said he is skeptical of the benefits of free-trade but Trump's outright protectionist approach could be bad for business.
Clinton, on the other hand, presents problems in a different way. She proposed financial transaction tax to reduce high-frequency trading. "I am not a fan of high-frequency trading, but I sure don't want any sort of transfer tax. We have enough people exiting the market as it is. Throw in this tax on trading, and it will be one more nail in the stock market's coffin," added Cramer.
Compared to the bond market's paltry returns, the stock valuation might be justified, but with the busiest week for the earnings of S&P 500, companies could bring a lot of hits and misses which will make things tougher.
CEO interview - Marriott Vacations Worldwide (NYSE:VAC)
Marriott reported an earnings beat last week and raised its full-year guidance. Their stock is up 40% for the year. Cramer interviewed CEO Stephen Weisz to find out the prospects of the company.
Weisz said that competition from AirBnb (Private:AIRB) has not taken market share from the company. "Clearly AirBnb has a place in the business world and they are certainly being successful at what they do, but they really don't compete in our space," he added.
Weisz mentioned that he was a long believer that their stock was cheap and they bought back $600M worth of stock and have returned $650M to shareholders. He also said that the company's shift from a capital intensive model has reduced the requirement for customers to provide significant cash upfront.
Marriott's new sales center initiatives have been very successful and addition of new sales centers results in increased revenue.
Viewer calls taken by Cramer
SolarCity (SCTY): It's best to book profits rather than wait for the merger to close.
Lockheed Martin (NYSE:LMT): Stay long on the stock as they reported a great quarter and their future looks good.
Qualcomm (NASDAQ:QCOM): The last quarter made Cramer change his stance. He is a believer now.
Pfizer (NYSE:PFE): This is a good long-term investment with great drugs in the pipeline.
Smith & Wesson (SWHC): They are good at what they do and they have growth ahead.
::::::::::::::::::::::::::::::::::::::::::::::::::::::::::::::::::::
Jim Cramer's Action Alerts PLUS: Check out Cramer's multi-million dollar charitable trust portfolio and uncover the stocks he thinks could be HUGE winners. Start your FREE 14-day trial now!
Get Cramer's Picks by email - it's free and takes only a few seconds to sign up.