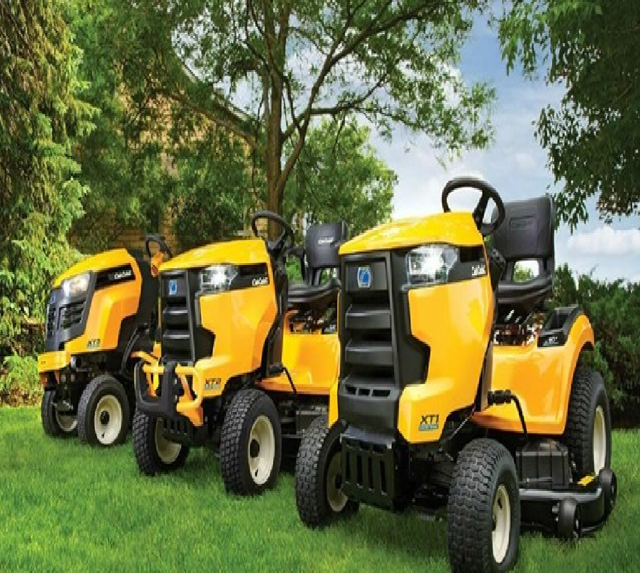 Spring has always been the most critical season for Tractor Supply Company (NASDAQ:TSCO), the largest farm and ranch retailer in the U.S. The warmer winter in 2015 created a strain in the fourth quarter while an early 2016 spring bolstered the first quarter. This atypical weather pattern caused further challenge in the 2016 second quarter.
Tractor Supply's second and fourth quarters typically produce the highest revenue and profit. The first quarter is typically the lightest of the four. In both 2014 and 2015, second quarter sales outpaced first quarter sales by over 33%. In that regard, 2016 second quarter sales should have bumped over $1.95 billion. But, on June 29th, Tractor Supply warned sales would total just $1.85 billion for the 2016 second quarter.
Rather than panic over quarterly fluctuations, the company has always found it more logical to view performance in terms of first half/second half. In the first quarter earnings call, Tractor Supply reminded full-year guidance updates could occur in late June/early July.
"Therefore, we believe it is prudent to revisit our guidance at the end of the second quarter."
On June 29th, the company did elect to update its full-year guidance.
The full-year sales projection was decreased $100 million from a range of $6.9 billion to $7 billion to a range of $6.8 billion to $6.9 billion. Comparable store sales are expected to grow 2.5% to 3.5% instead of the previous expectation of 3.5% to 5%. Net income guidance narrowed from a range of $455 million to $467 million to a range of $451 million to $456 million. Earnings per share also narrowed from a range of $3.40 to $3.48 to a range of $3.35 to $3.40.
On July 20th, Tractor Supply reported second quarter results. Sales barely exceeded $1.85 billion. Comparable store sales saw a decrease for the second time in 33 quarters. The decrease was minimal at 0.5%. Diluted earnings per share totaled $1.16, more than double the first quarter's EPS of $0.50 and in line with previous years' performance.
Respecting Tractor Supply's preference to view its performance in half-years, a review of its progress thus far in 2016 is apropos. For the first half of the year, sales totaled $3.32 billion for a run rate of $6.64 billion against full-year guidance in a range of $6.8 billion to $6.9 billion. Comparable store sales growth registered 1.9% against updated guidance of 2.5% to 3.5%. Net income totals $224 million for a run rate of $448 million against guidance of $451 million to $456 million. First-half EPS of $1.66 equates to a run rate of $3.32 as compared to full-year guidance of $3.35 to $3.40.
Tractor Supply estimated the early spring weather pushed $18 million of traditional second quarter sales into the first quarter. Big-ticket purchases for mowers and trailers started in March but trailed off in April and May. Sales for such items did not bounce back in June as the company expected. The unusual weather patterns were considered the primary culprit.
Its customer is, primarily, a needs-based consumer. If big-ticket purchases are bypassed during a typical buying season, it is common for the consumer to wait until the next buying season. As well, areas of the country that experienced unusual flooding could require time to resume typical, cyclical operations. Fortunately, the category which includes big-ticket products represented just 20% of Tractor Supply's sales from 2013 to 2015.
On another positive note, Tractor Supply has not seen changes in its foot traffic. In fact, in the second quarter, the company experienced its 33rd consecutive increase in quarterly transaction count comps. Though the transactions did not include the big-ticket products, the company's consumable, usable and edible (C.U.E.) product categories grew by high single-digit comps. The company's expectation that its second half performance will improve on its first half is not impossible. Such was the case as recently as 2014.
Still, it's natural to wonder if competition played a role in the slippage on the big-ticket products. Tractor Supply dismissed the possibility.
"There is not a competitive intrusion that's causing any issues for us at this point."
But, it's fair to attempt a double check.
In late April, Hardware Retailing identified five trends influencing outdoor power equipment (OPE) sales - quality equipment, financing, rechargeable options, zero-turn and auto mowers. Unless a retailer has a private-label brand, rechargeable and zero-turn products are sourced from a defined set of manufacturers. It's probably safe to presume Tractor Supply customers are less interested in auto mowers. Of the five trends, quality equipment and financing are the two most likely areas where Tractor Supply could potentially lose sales to competitors.
Consumers are showing a preference for quality equipment rather than short-lived product. And, with quality options, they expect the retailer to stock replacement parts as well as offer maintenance and repair services. Replacement parts and maintenance services encourage repeat sales. Per Tractor Supply's website, the company offers approximately 700 mower and OPE parts and accessories. Through its OrderTree relationship, it can offer over 500,000 parts to customers. Tractor Supply does not service mowers and OPE products however. It believes its customers rely heavily on DIY maintenance and repair.
Consumers are also taking advantage of helpful financing options. Deferred financing programs allow the consumer to spend more on the initial transaction. Tractor Supply offers both business and personal financing options. Zero-percent financing promotions are often in effect for its private-label credit card customers. Tractor Supply cardholders are also given advance notice of upcoming sales. The table below details the 0% financing options available in late July 2016. An overriding condition is the transaction must occur at a brick and mortar location.
| | | | |
| --- | --- | --- | --- |
| Minimum Purchase | Term | Interest Rate | Offer Expires |
| $299.00 | 6 months | 22.16% - 29.99% | 12/31/16 |
| $499.00 | 12 months | 22.16% - 29.99% | 08/31/16 |
| $999.00 | 24 months | 13.99% | N/A |
| $1,999.00 | 48 months | 13.99% | N/A |
In the majority of instances, the deferred financing options currently available at Tractor Supply are comparable to terms offered by big-box retailers Home Depot (NYSE:HD) and Lowe's (NYSE:LOW). For the highest-dollar purchases, Tractor Supply's terms are actually more cost-effective for approved consumers.
The company's private-label credit cards and business credit lines are offered through an agreement with Citi Cards, a division of Citigroup (NYSE:C). The consumer applies for credit through Citi Cards. If approved, the transaction is processed. The sale is paid for by Citigroup to Tractor Supply and the cardholder then makes payments to Citi Cards. Payments from Citigroup to Tractor Supply are usually processed in less than 48 hours and are classified as cash. Tractor Supply does not carry the credit obligation as accounts receivable and does not report financed sales separately. Therefore, it is not possible to determine what percentage of big-ticket product purchases are financed.
Considering its product inventory and its financing options, It's highly likely Tractor Supply is correct in its assessment competitive intrusion is not causing issues. Assuming that is true and assuming weather patterns return to some semblance of normalcy, Tractor Supply should return to a more predictable growth pace. By its own admission, the guidance for the full year is "cautious" and "conservative." The second half of the year is typically less reliant on big-ticket purchases. Of course, it could still be impacted by weather drama. Still, Tractor Supply believes it is gaining market share in its core C.U.E. categories, which contribute the majority of sales.
Despite a negative impact from atypical weather, Tractor Supply continues to be granted a multiple routinely topping 25%. Such a multiple has been based partially on the company's expansion plans and partially on its ability to deliver growth. Even being conservative, the company continues to expect to grow EPS at a double-digit pace. Despite its full-year guidance adjustments, at the midpoint, diluted EPS should maintain that pace in 2016. And, maintaining that pace, it is not unreasonable to believe the company's shares will break the $100 mark in the next twelve months.
Pullbacks toward the $90 mark, then become attractive for building a position in Tractor Supply. While waiting on shares to appreciate, shareholders will be paid a small dividend. Though it yields well below the market average, Tractor Supply grew its dividend in 2015 by nearly 25%. It also actively repurchases shares, which help deliver the double-digit pace for EPS growth.
Many believe it's impossible to time the market and recommend a focus on investing in trustworthy companies. To consider Tractor Supply, combine management's track record, the growth potential and the commitment to return value to shareholders with its recent "cautious" and "conservative" adjustments to full-year guidance. In that regard, potential investors may be looking at both a timing opportunity and a trustworthy company.
Disclosure: I/we have no positions in any stocks mentioned, and no plans to initiate any positions within the next 72 hours.
I wrote this article myself, and it expresses my own opinions. I am not receiving compensation for it (other than from Seeking Alpha). I have no business relationship with any company whose stock is mentioned in this article.
Additional disclosure: I belong to an investment club that tracks TSCO and HD on its watch list.