For those who read this weekly review, please excuse my tardiness, but everyone needs a vacation now and then. Fortunately, last week was a very light on the data front. There will be lots to review this week as we continue to look for signs that the rate of economic growth is accelerating, rather than decelerating as we have been surmising since the beginning of this year.
Housing
The housing market remains a pillar of strength for the overall economy. This is largely because the recovery in housing has been slow and steady, as demand has been held in check due to the difficultly in qualifying for a home mortgage relative to the period prior to the housing bust. This is a good thing.
Housing starts rose to an annualized rate of 1.189 million in June, which resulted in the average number of units under construction in the second quarter being 1.008 million. This is above the average of 985,000 in the first quarter, which means that the housing sector will contribute to overall economic growth in the second quarter.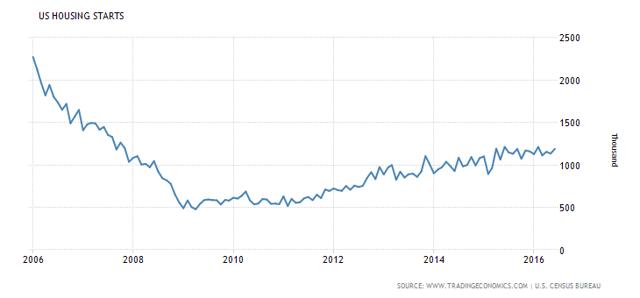 Building permits rose to a 1.153 million annualized rate in June, but here there was reason for modest concern. Building permits fell 13.5% on a year-over-year basis. A permit to build a new residential home or building is obviously a leading indicator to the start of new construction.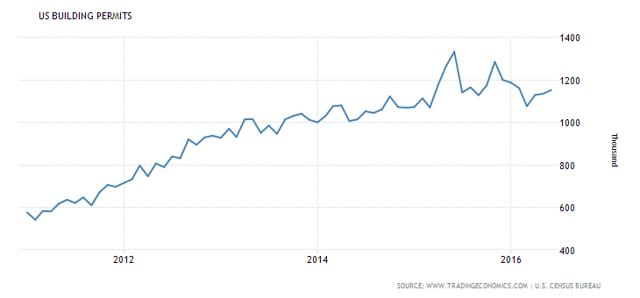 Furthermore, the three-month moving average for permits has fallen to 1.140 million from what was 1.184 million at the beginning of the year. This is a potential red flag that we must monitor more closely.
Existing home sales rose in June to an annualized rate of 5.57 million, which is the highest rate since 2012. The most positive aspect of this report was that first-time home buyers accounted for 33% of the total, which was also the highest percentage seen since 2012. This could be a result of the recent decline in mortgage rates making new home purchases more affordable. Regardless, it is welcome news, as purchases of existing homes lead to economic activity.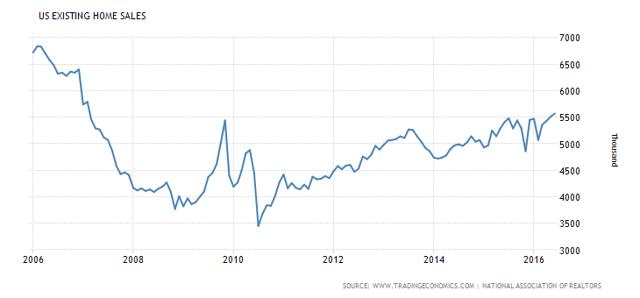 The G20 Conference
Leaders from the largest and most influential world economies declared (again) their "determination to use all policy tools-monetary, fiscal and structural-individually and collectively to achieve our goal of strong, sustainable, balanced and inclusive growth." This came on Sunday following a conference in China.
It's hard not to chuckle when reading statements like this one. What I find particularly revealing is the part about "inclusive growth." This suggests that what we have seen over the past eight years has not been inclusive. Perhaps it is an attempt to acknowledge the populism that is swelling in the US and abroad in countries where the vast majority of the stimulus has been delivered through monetary policy. As a result, the vast majority of the benefits have gone to those at the top of the income and wealth pyramid.
In my view, it is the void of fiscal stimulus in combination with the tsunami of central bank monetary policy largesse that is responsible for the rise in popularity of political outsiders like Donald Trump and Bernie Sanders. This has led to a tremendous increase in uncertainty, but financial markets don't seem to care. What is certain is that there will be no action on the fiscal front, if at all, until the first half of 2017. Monetary policy is doing nothing other than propping up financial asset prices, which it may continue to do until the fiscal void is filled.
As a result, we see a continued deceleration in the rate of economic growth, which suggests that corporate earnings will not turn positive on a year-over-year basis in the second half of this year, as the consensus projects.
Disclosure: I/we have no positions in any stocks mentioned, and no plans to initiate any positions within the next 72 hours.
I wrote this article myself, and it expresses my own opinions. I am not receiving compensation for it (other than from Seeking Alpha). I have no business relationship with any company whose stock is mentioned in this article.