The last few years have been tough on Newmont Mining (NYSE:NEM), the world's second largest bullion producer by market value. The Greenwood Village, Colorado-based company, which has mines in the Americas, Australia, Asia and Africa, has struggled with shrinking revenues, earnings and cash flows amid weakness in gold prices. It was also forced to revisit its payout policy and slash dividends. But things are finally beginning to turn and the company could announce a dividend hike soon.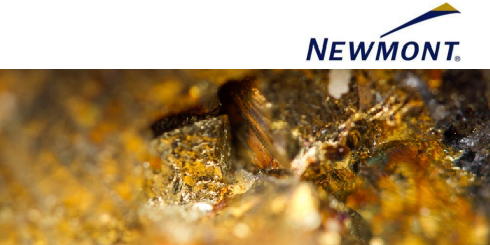 Last year, Newmont Mining posted revenues and earnings (EBITDA) of $7.72 billion and $2.53 billion, showing drops of 21.7% and 42.4% from 2012, respectively. Meanwhile, the company, instead of giving a fixed amount of regular quarterly dividends, changed its payout policy by aligning dividends with gold prices. That was followed by gradual decline in quarterly dividends which fell from $0.35 per share in mid-2013 to just $0.025 at the end of last year as gold fell from north of $1,400 an ounce to close to $1,060 in this period. That dropped Newmont Mining's dividend yield to just 0.24%, a far cry when compared against 4.1% offered in mid-2013.
However, this year, the gold price environment has improved substantially. The yellow metal has been hovering north of $1,300 for the last few days and has remained above $1,100 throughout most of 2016. The worsening geopolitical and economic environment - with terrorist attacks, Brexit vote and sluggish global economic growth - has increased gold's safe haven appeal. The Federal Reserve's decision to hold back on increasing US interest rates and increasing likelihood of additional monetary stimulus measures from central banks of major economies, such as the UK and Japan, has made gold an attractive investment.
Buoyed by the improvement in gold prices, Newmont Mining has recently reported blowout quarterly results. The company said that its sales and adjusted income rose to $2.04 billion and $231 million, respectively, in the quarter to end-June from $1.9 billion and $131 million in the corresponding period a year ago. Its operating cash flows rose 76.9% to $780 million. The company benefited from a 6.9% increase in the average realized gold price to $1,260 an ounce. In addition to this, a 10.5% increase in attributable gold sales to 1.28 million ounces and a 3.6% decrease in all-in sustaining costs for gold to $876 an ounce also helped.
Moving forward, Newmont Mining is eyeing further cost reductions. Previously, it said that the AISC for 2016 will clock in between $880 and $940 an ounce. But now, it expects cost to come in the range of $870 to $930 an ounce. Next year, AISC is forecasted to be between $850 and $950 an ounce. Meanwhile, its production is projected to come in between 4.7 million and 5.0 million ounces in 2016 and climb to between 4.9 million and 5.4 million ounces in 2017.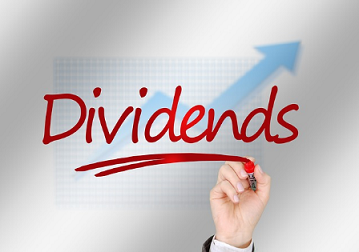 With support from gold prices, increase in production and low cost, Newmont Mining's revenues, earnings and cash flows should continue moving higher. Moreover, during the second quarter conference call, Mary L. Brlas, Newmont Mining's CFO, said although the company has maintained the dividend at $0.025 per quarter, the payout could "double in the third quarter" if "today's gold price is maintained." The company has talked about reviewing dividends at its October board meeting.
I believe that for any company whose payout policy is linked with commodity price, it makes sense to consider increasing dividends when the price of the underlying commodity increases substantially. In Newmont Mining's case, the company is mulling over increasing dividends after witnessing a 22.3% increase in gold price this year.
But it makes even more sense for Newmont Mining to boost payouts. That's because firstly, Newmont Mining, unlike its bigger rival Barrick Gold (NYSE:ABX) which has a highly levered balance sheet, does not have to worry about debt. Newmont Mining carries $5.7 billion of debt and $2.9 billion in cash, which translates into a net debt to EBITDA ratio of 1.9x, significantly better than the peer average of 1.0x, as per data from Thomson Reuters. Newmont Mining has recently sold a major copper mine for $920 million cash, which should further strengthen the company's net debt position in the third quarter.
Thanks to an under-levered balance sheet, Newmont Mining can focus on increasing payouts as its revenues, earnings and cash flows grow. Meanwhile, its competitors who carry a large debt load will largely use the rebound in gold prices as an opportunity to improve their financial health.
Secondly, Newmont Mining already generates cash flows in excess of capital spending and dividends. In the second quarter, the net cash flows of $780 million were significantly higher than $308 million spent as capital expenditure and dividends. On an annualized basis, Newmont Mining could generate more than $2.6 billion as net cash flows from operations. That should easily cover capital spending of between $1.06 billion and $1.27 billion projected for this year as well as dividends of $53.06 million.
But what happens to Newmont Mining's cash flows if it doubles its dividend from the third quarter? It will still likely generate strong levels of free cash flows. The dividend hike would increase the miner's dividend spending to around $79.59 million for 2016, but it will still be left with free cash flows of more than $1.2 billion, even if the capital expenditure comes at the high end of the miner's guidance.
For these reasons, I believe Newmont Mining is well positioned to double dividends from the third quarter.
Note from author: Thank you for reading. If you like this article, then please follow me by clicking the " Follow" link at the top of this page.
Disclosure: I/we have no positions in any stocks mentioned, and no plans to initiate any positions within the next 72 hours.
I wrote this article myself, and it expresses my own opinions. I am not receiving compensation for it (other than from Seeking Alpha). I have no business relationship with any company whose stock is mentioned in this article.