Did the pending Money Market Fund changes slip our minds? It's been quite a while since the topic has been brought up, and most discussion looks to have been treated/dismissed as a minor impact in the greater scheme of things, so you have an excuse if so. But in the current environment, I think this deserves another look and perhaps more consideration.
Money Market Funds Impacted On October 14, 2016
One of the consequences of the financial market meltdown in fall of 2008 was a destabilization of the US Money Market Reserve Fund due to its significant Lehman Brothers holdings. It was unable to sustain its $1.00 per share price, dropping to $0.97, which triggered an institutional run on short-term investments globally. The US Treasury was driven to create a temporary guarantee program for MMFs, which ultimately allowed reserve fund investors to recover almost all of their investments, but this prompted the SEC to make changes in the MMFs to reduce financial sector risk. These changes must be completed and implemented by October 14, 2014.
The corporate impact of these changes is anything but insignificant. So much so that most corporations that use MMFs for short-term stability and liquidity access will be driven to other instruments (bank deposits, etc.). The effect also increases costs of corporate financing, which spills into the equity markets.
Net Asset Value Explained
Since 1971, prime and municipal MMFs calculate Net Asset Value, or NAV, using a fixed $1.00 share price. This greatly simplified accounting and value assessment, particularly for corporations and businesses required to track daily realized and unrealized gains for tax and reporting purposes and maintain compliance with internal accounting policies. For the private (i.e. "human") investor the primary benefit was a stable reference of fund value and performance. Coupled with same day redemption, MMFs provided a "what you see is what you get" short-term investment vehicle, with a typically better return and risk diversification than bank savings accounts - ideal for payroll, AR and AP deposits, etc., where relative stability, simple accounting and quick access to cash are important.
Retail vs. Institutional MMFs
Retail MMFs (Prime, and Municipal/Tax-exempt) are owned by "Natural Persons" (only). Examples would be individual broker or mutual fund accounts, retirement accounts, college and health savings plans, some trusts, qualify as "Retail Funds."
Investors using a Tax ID without a "natural person" as a beneficiary (large corporations, small businesses, pension plans, as some examples) are considered "Institutional Investors" in Institutional Funds (Prime and Municipal/tax exempt). Natural Persons are allowed to invest in Institutional funds, but Institutions are not allowed to invest in Retail funds.
In 2008, redemptions and deposits in retail fund roughly balanced, but Institutional fund transactions, due in large measure to institutional investment policy requirements, were significantly unilateral redemptions.
Due to the changes enacted by the SEC, in order to enhance the resiliency of these funds (i.e., protect solvency from the realized risk of underlying assets) and reduce the systemic risk to the financial sector demonstrated in 2008, retail and institutional MMFs were granted, in cases of high volatility, up to 2% redemption fees and redemption suspension up to 10 business days. Additionally, Institutional funds are required to adopt a floating NAV.
Retail vs. institutional distinctions do not apply to government and US Treasury MMFs. Governmental MMFs are not subject to liquidity fees or redemption gates , and are eligible (but not required) to price and transact at a fixed ($1.00) share price
Potential Impacts
For all non-governmental MMFs, in times of market volatility, you may not have ready access to your cash, and if you have access, you may not get full market value.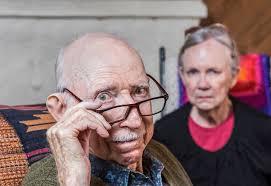 For institutional investors, the 'floating NAV' part puts the MMF into a more speculative, and financial accounting, reporting, and analysis, class similar to equities.
More so, the compliance requirements to use these Institutional MMFs drive changes to policies and ERP that are serial and complex, acknowledged by the 2+ year transition period allowed to complete the process, ending October 14, 2016.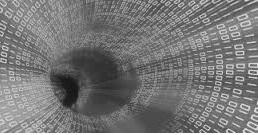 This will significantly impact the cost of corporate bonds (CBs), with a broad negative affect on the metrics used to price equity values. Some — but certainly not all — of this has already been completed and priced into the markets.
Now, if I had a conspiratorial trait — oh, wait...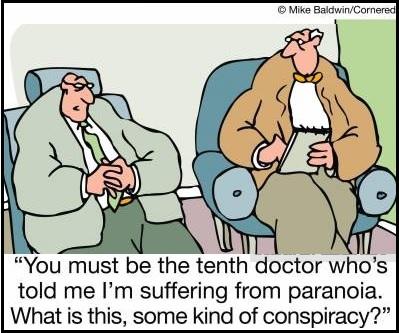 ... I'd note that this also makes governmental MMFs significantly more attractive in comparison to non-governmental MMFs, which reduces the pressure on the Fed for domestic competition of their debt instruments (e.g., raising rates to attract debt investors, reserve maintenance costs).
This is yet another reason why I don't see the Fed moving before the election, if even before Inauguration Day.