The Richmond Fed manufacturing index beat estimates today, Tuesday, July 26. The composite index came in at 10, which is 5 points above estimates and 20 points higher than last month's value of -10.
I use regional surveys to get a better understanding of the US economy as well as to predict the direction of the ISM index. The most important thing to mention is that these surveys are too volatile to predict the exact ISM value.
In this article, I want to talk about the Richmond Fed district.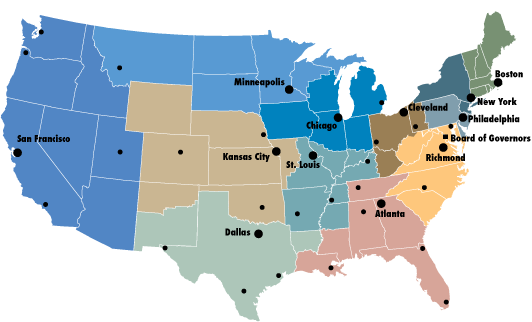 Source: Federal Reserve Education
Let's start with the most important graph: a comparison between the ISM index and the Richmond composite index. Richmond showed a very strong month. A month that is very common in times of strong growth like we saw in 2013 and in the first two quarters of 2014. Growth has been fragile after the third quarter of 2014, but looks promising at this point. Both the ISM index and many regional PMIs are rising.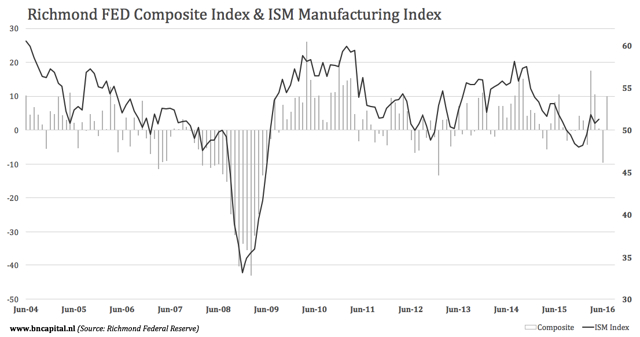 New orders are starting a new period of growth. At least, that what it looks like when you look at the 3-month average. In 2011, 2012 and 2015, we saw a similar pattern that resulted in a further decline. The period between 2011 and 2013 has been very weak despite a strong national growth trend.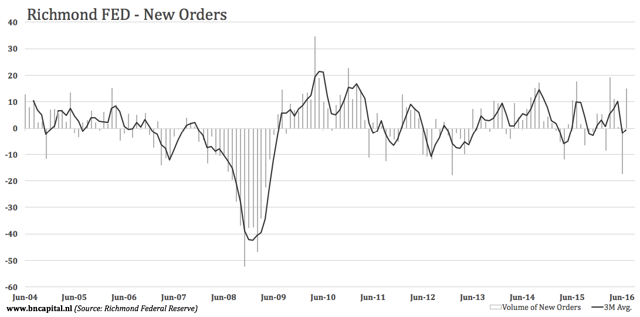 Shipments started a new period of growth earlier this year. Growth returned at the same time when the ISM index bottomed. This month's surge indicated that growth is not weakening.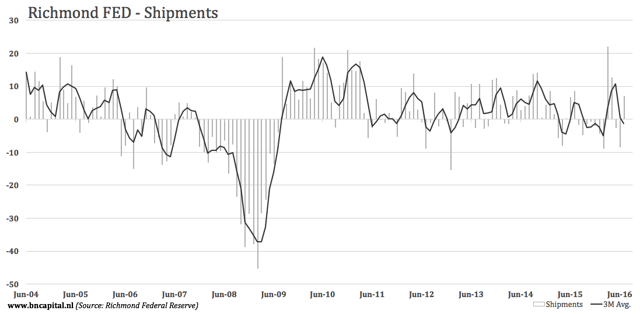 Employment hit a multi-month high and broke the downtrend that started at the beginning of this year. The Richmond district hasn't lost jobs since 2013, and managed to go through growth slowing without job losses.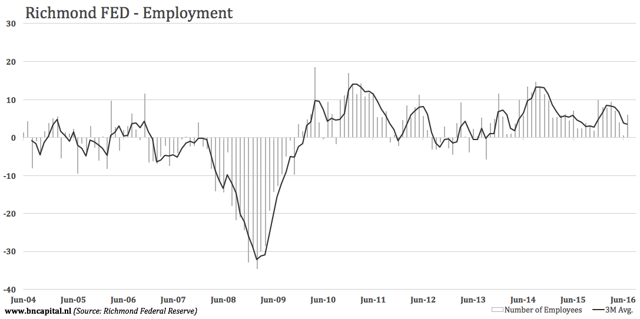 Wages are in a strong uptrend since 2012. Wage growth is actually at the highest point since 2011.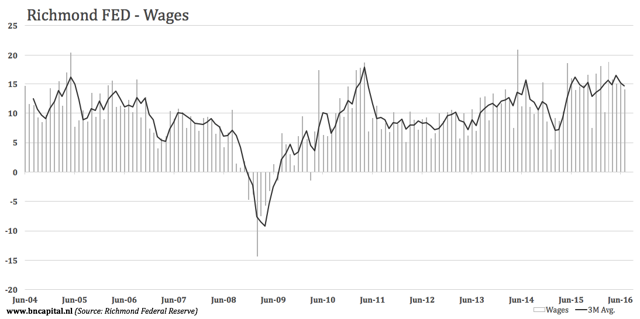 This month's Richmond Fed report is quite positive, in my opinion. It indicates that the economy is improving indeed. Regional reports indicate that the economy is growing.
Thank you for reading this article. Feel free to leave a comment if you have questions or remarks.
Disclosure: I/we have no positions in any stocks mentioned, and no plans to initiate any positions within the next 72 hours.
I wrote this article myself, and it expresses my own opinions. I am not receiving compensation for it (other than from Seeking Alpha). I have no business relationship with any company whose stock is mentioned in this article.