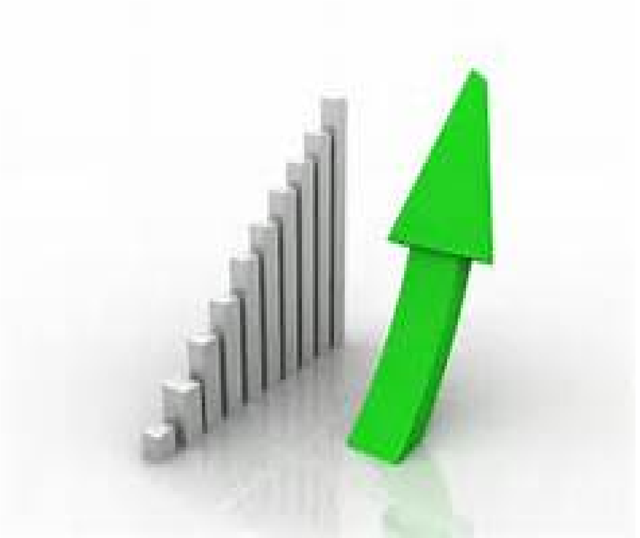 Silicon Motion (NASDAQ:SIMO) has certainly earned the market's appreciation in the past year. In July, 2015, shares hovered between $24 and $29. In January, 2016, shares sailed past the $30 mark and haven't fallen back. On July 20th, 2016, the share price hit a 52-week high of $56.21.
Either Silicon Motion was severely undervalued last year or its performance has been stellar in the past year. Or, both.
Last Summer
The summer of 2015 was not kind to technology companies. Industry experts considered China to be the key to growth for them. Between mid-June and early July, China's stock market collapsed. Companies listed on the Shanghai Stock Exchange lost approximately $3 trillion in value in less than one month.
In the midst of the turmoil, Silicon Motion hit a 52-week high at $37.60 on June 26th. On July 1st, the company announced completion of its acquisition of Shannon Systems, China's SSD (solid-state storage devices) leader. Silicon Motion reported 2015 second quarter results on July 27th inclusive of another quarterly revenue record. On August 3rd, the bottom all but fell out of the Silicon Motion share price. In less than 40 days, Silicon Motion's stock price had fallen nearly 40%.
At the time, semiconductor companies were touting weak demand and slowing growth. In contrast, Silicon Motion increased its guidance for the full year. It even dared to claim that, by the end of 2015, it would be "the world's largest merchant supplier of client SSD controllers". Yet, though its full-year non-GAAP earnings per ADS looked to break the $2.00 mark, the current-year multiple on its share price dove below 15.
Yes, Silicon Motion was undervalued in the summer of 2015.
By Year-End
Part of the misconception may have occurred because the company's product mix changed significantly in 2015. The year ended with year-over-year revenue growth of 25% for a total of $361 million. Diluted GAAP earnings per ADS grew 33% year-over-year to a total of $1.73. From 2010 to 2015, Silicon Motion's compound annual growth rate (OTCPK:CAGR) for revenue was an impressive 22%. For earnings per ADS, the CAGR in the same time frame was a staggering 38%.
Initial projections for 2016 included an increase of 12% to 20% in revenue to a range of $405 million to $434 million. Using the company's margin projections and historical performance, non-GAAP earnings per ADS would likely range from $2.31 to $2.70.
Then Year Begin And What A Beginning
The first quarter performance in 2016 was impressive.
"Our client SSD controller sales grew 35% sequentially. Our eMMC controller sales grew 30% sequentially. And, our enterprise and industrial SSD sales grew 50% sequentially." (emphasis added)
After its first quarter results, Silicon Motion increased its revenue growth projection to a range of 27% to 32% which equates to a range of $459 million to $477 million. Earnings per ADS would then, likely, range from $2.69 to $2.79.
Supporting its guidance, Silicon Motion shared product growth projections (emphasis added).
eMMC controller sales growth will outpace global smartphone sales growth by 5% to 10%.

Client SSD controller sales will double.

Sales of enterprise and industrial SSD solutions will double.
As further support its growth was meeting real demand, Silicon Motion expected to continue hiring beyond the 5% headcount increase in the first quarter.
"I think we really need more R&D resources to support the strong demand of OEM customers worldwide. And, we are also planning on increasing the headcount for Shannon Systems to meet the strong demand in the China market because several major projects really need dedicated resources to support it. So, I think we will continue to increase the headcount on the R&D side for both Shannon and our own SSD product line." (emphasis added)
Second Quarter's Surprise
As is typical of Silicon Motion, it released preliminary results for its 2016 second quarter. On July 7th, the company announced sequential revenue growth of 23% to 25%. This was astounding considering the first quarter's performance and compared to its the previously-announced growth range of 5% to 10%. Based on 2016 first quarter revenue of $112.7 million, the preliminary announcement placed revenue in a range of $138.6 million to $140.9 million.
Actual results were announced on July 21st. Revenue totaled $140.7 million, a sequential increase of 24.8%. Non-GAAP earnings totaled $0.86 per ADS, a sequential increase of 26.5%. Year-over-year, revenue increased 61.4% and non-GAAP earnings per ADS increased 68.6%. Silicon Motion noted stronger-than-expected demand came from all segments of its business.
Yes, Silicon Motion's performance in the past twelve months has been stellar.
Is There Still Astounding On The Horizon?
When a company's share price doubles, it is certainly prudent to assess whether its growth trajectory will level off in the near future.
With second quarter results exceeding original expectations, Silicon Motion, again, updated full-year projections. For the first half of 2016, revenue totals $253.4 million, 51% higher than the first half of 2015 . Full-year revenue is now expected to increase 44% to 46% over 2015 equating to a range of $520 million to $528 million. Non-GAAP earnings total $1.54 per ADS. For the full year, non-GAAP earnings per ADS based on the company's projected range for its non-GAAP operating margin should now range from $3.00 to $3.28.
It's safe to say Silicon Motion's management team tends to offer cautious guidance. Quarter after quarter, for six consecutive quarters, the company set a new revenue record. If Silicon Motion simply delivered revenue equal to its second quarter performance in the 2016 third and fourth quarter, full-year revenue would total $534.8 million. Likewise, if the non-GAAP earnings per ADS performance in the second quarter is simply matched in the third and fourth quarters, the full year's total will be $3.26.
Yet, the company did state it expects some seasonal weakness in the fourth quarter. In that light, fourth quarter revenue will not likely equal the second quarter's performance.
"Expect seasonally down eMMC sales as well as client SSD sales. And our other product, our SSD solutions, we should, as our big projects taper off in Q3, SSD solutions will be at a slightly lower level in Q4 too."
Initially, the market reacted favorably to Silicon Motion's second quarter results in after-hours trading on July 21st. However, after the numbers were crunched and the outlook digested, shares fell approximately 4% on July 22nd. But, that certainly doesn't mean the market's interpretation was wholly accurate.
Beyond the current year, Silicon Motion still expects growth in 2017.
Client SSD controllers should grow at least in line with market growth at 20% to 25%.

eMMC controllers should grow at least in line with market growth for smartphones at 5%.

Industrial and enterprise SSDs are expected to grow by 15% to 20% (with China growing a bit faster).
Thus, it is obvious growth percentages in 2017 will not equal the pace of 2016. But, percentages can be misleading and it does not necessarily mean the actual dollar amounts will vary significantly. Consider the declining growth percentage of a consistent, additional $100 per year.
| | | | |
| --- | --- | --- | --- |
| | Previous Year Sales | Additional Sales | Growth Percentage |
| Year 1 | $100.00 | $100.00 | 100% |
| Year 2 | $200.00 | $100.00 | 50% |
| Year 3 | $300.00 | $100.00 | 33% |
| Year 4 | $400.00 | $100.00 | 25% |
| Year 5 | $500.00 | $100.00 | 20% |
Remember, when companies hire to "meet the demand", they are practically spewing confidence in the future of their business. As further proof of its ongoing growth potential and despite more hiring in the second quarter, Silicon Motion still has openings and unmet demand.
"We remain resource constrained. And, we are still trying to invest and hire people to address all the additional projects that are partners want us to take."
Silicon Motion now claims 30% to 35% of the market share for both client SSD and eMMC controllers. It also believes its competitive moats are widening. The speed of development is fast. The costs to catch up are high. It eventually expects to claim 40% of the client SSD market. Of note, this same market is expected to grow more than 20% per year for the next few years. Claiming market share in a stagnant market is one thing. Claiming market share in a market growing at a blistering pace is another.
Valuation
Determining a fair value for Silicon Motion should consider both its remaining current year growth expectations and its 2017 growth expectations. The company should have little problem breaking the $3.00 mark in non-GAAP earnings per ADS in 2016. It's not insanely optimistic to project the company could break the $4.00 mark in 2017.
Potential investors, at this stage, will not likely see another doubling in share price. The market would have to be willing to assign a multiple over 25 on future earnings for that to happen. And, the market did seem to signal a reality check after second quarter results.
But, while shares teeter in the low $50 range, there is still upside in Silicon Motion's stock. When the share price appreciates, it does decrease the yield. As shares approach the $60 mark, the yield falls toward 1%. The company has not yet adopted the practice of yearly dividend increases. In the meantime, the combination of dividend and potential share price appreciation should create above-average return for Silicon Motion shareholders.
Disclosure: I am/we are long SIMO.
I wrote this article myself, and it expresses my own opinions. I am not receiving compensation for it (other than from Seeking Alpha). I have no business relationship with any company whose stock is mentioned in this article.
Additional disclosure: I belong to an investment club that owns shares in SIMO