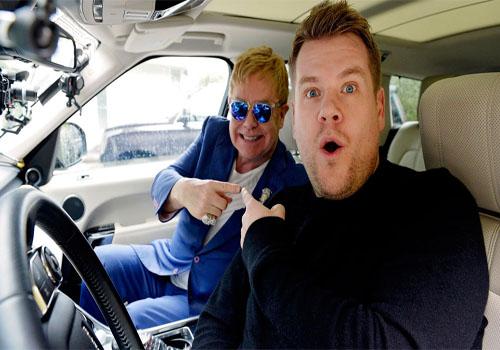 By now, it should be very clear Apple (NASDAQ: AAPL) is in no rush to roll out its own lineup of original programming to compete with the likes of rivals Netflix and Amazon. Yet that also doesn't mean its team is content to sit on the sidelines.
To quickly bring new readers up to speed, Apple entered the original content market back in February with Vital Signs, a new limited run series loosely based on the life of Dr. Dre (and starring the music icon as well). The project remains highly secretive (it hasn't even been technically announced) but what eventually came out is that the program would be used to help boost Apple Music, verses being the starting point for a whole new channel as first assumed.
Following Vital Signs, it was announced Apple had a second (this time non-scripted) project in the works based on the world of apps. That led to speculation the network was moving away from the mainstream space for the time being.
On Tuesday that changed.
In a new deal with CBS TV (NYSE: CBS) (CBS' in-house studio) , Apple Music will soon be the home to Carpool Karaoke the series. Based on the popular segment from James Corden's late night talker, the series focuses on celebrities riding (and singing) along with a TBD host as they visit places from their past, sing songs from their careers and surprise unsuspecting fans.
The series itself is not surprising as it mimics the origins of Lip Sync Battle which originated on The Tonight Show and has gone to become a big hit for Spike TV (though CBS had the good sense not to let it slip through its fingers as NBC did with Sync). The difference though is that CBS chose Apple to be its partner, which marks the first major studio/network has chosen to align itself with Apple for this purpose.
That's huge.
And if you look at the progression it's another way Apple is dipping it toes into this space. Now it has a scripted, non-scripted documentary (Planet of the Apps) and reality program on its slate, but again all being done to help benefit Apple Music.
Don't look now but Apple is slowly making inroads and that can't go unnoticed. Networks and studios under-estimated the streaming space and they won't let that happen again. CBS is striking first and setting a precedent in the process. Insiders knew this series was being shopped but the assumption was CBS would go to a partner or at the very least a cable channel.
The odd thing though is that CBS is in the process of launching its own original slate for its "All Access" streaming network. One would think they'd save a hot project like this for themselves. Yet that's the power of the Apple brand.
Of course Variety notes that in addition to the segment still being used on Corden's own show, CBS holds an option to license a "second window of the show to a traditional TV outlet." There are also reports CBS is looking to go a similar route with Corden's "Drop The Mic" segment, so that could be help back for "All Access."
It's also interesting to note that the deal reportedly took three months to close, which is typical of Apple which is notorious for moving slowly. In fact it's that reputation that reportedly drove a few potential suitors AWAY from Apple. Many even believed that the company had hit a wall and this pipeline was currently in limbo.
Guess that wasn't the case.
The other thing to mention with the timing is that on Tuesday another network made a similar announcement. Fittingly, Spike TV revealed Caraoke Showdown, a reality show where Craig Robinson will drive a car around luring people into a karaoke contest. Imagine Carpool Karaoke without the celebrities and with ordinary people.
While not the same show, you can see the similarities. It doesn't really matter though because Apple is Apple and that carries with it a lot of power, Still it is worth making the connection. The overall point is that little by little here comes Apple and that means things industry wide are about to get even more interesting.
Image Credit:CBS
Disclosure: I am/we are long CBS.
Business relationship disclosure: All opinions expressed are the authors and no compensation outside of Seeking Alpha is being received. While the author has a business relationship with a subsidiary of CBS, it is not related to any divisions discussed and the author is not a full-time employee.