I was not surprised to hear that the home sharing app, Airbnb, was given a $30 billion valuation in the latest venture capital funding round.
The big question for you and me is: will the valuation soar tenfold to $300 billion, and how much of a piece of that will you and I be allowed to get?
To answer that question I just spent six weeks traveling around Europe as an Airbnb customer. This enabled me to understand their business model, their strengths and weaknesses, and analyze their long-term potential.
As a customer, the value you receive is nothing less than amazing.
I have been a five-star hotel client for most of my life, with someone else picking up the tab much of the time, so I have a pretty good idea on the true value of accommodations.
What you get from Airbnb is nothing less than spectacular. You get three or four times the space for one-third the price.
The standards are often five-star and at the top end, depending on how much you spend. I found I could often get an entire three-bedroom house for the price of a single hotel room, with a better location.
Or, I could get an excellent abode in rural settings, where none other was to be had, whatsoever.
That's a big deal for someone like me who spends so much of the year on the road.
You also get a new best friend in every city you visit.
On most occasions the host greeted me on the doorsteps with the keys, and then introduced me to the mysteries of European kitchen appliances, heating and air conditioning.
Pre-stocking the refrigerator with fresh milk, coffee, tea, and jam seems to be a tradition the hosts pick up in their Airbnb orientation course.
One in Waterford, Ireland even left me a bottle of wine, plenty of beer, and a frozen pizza. She read my mind. Thanks, Mary!
They then took me on a one-hour tour of their city, divulging secrets about their favorite restaurants, city sights and nightspots. Every one proved golden.
After you check out, Airbnb asks you to review the accommodation. These can be incredibly valuable in deciding your next pick.
I had one near miss with what I thought was a great deal in London, until I read, "The entire place reeks of Indian cooking."
Similarly, the hosts rate you as a guest. One hostess shared a story about picking up her clients from town after they got drunk and lost in the middle of the night. Then they threw up in the back of the car on the way home.
Guests forgetting to return keys are another common complaint.
Needless to say, I received top ratings from my hosts, as fixing their WiFi to boost performance became a regular habit of mine.
After my initial experience in London, I thought the experience might be a one-off, limited to only the largest cities. So I started researching accommodations for my upcoming trips.
I couldn't have been more wrong.
Just the Kona Coast on the big island of Hawaii had an incredible 50 offerings, including several bargain beachfront properties.
The center of Tokyo had over 300 listings. The historic district in Florence, Italy had an incredible 351 properties.
Fancy a retreat on the island of Bali in Indonesia to tune up your surfing? There are over 197 places to stay!
While we weren't looking, Airbnb has truly gone global.
Airbnb's business model is almost too simple to be true, involving no more than a couple of popular applications. Call it an artful melding of Google Earth, email, text, and PayPal.
The company has 2 million hosts worldwide, and 100 million customers. That supply/demand imbalance shifts the burden of cost to the renters, who usually have to fork out a 12% fee, plus the cost of the cleaning service.
Hosts only pay 3% to process the credit-card fees for the payment.
The tidal wave of revenues this has created has enabled Airbnb to become San Francisco's second largest privately owned "unicorn," right after the $65 billion behemoth ride-sharing app, Uber.
To say that Airbnb has created controversy would be a huge understatement.
For a start, it has emerged as a major challenge to the hotel industry, which is still stuck with a 20th-century business model. There's no way hotels can compete on price.
One Airbnb "super host" in Manhattan is managing 200 apartments, essentially, creating from scratch, a medium-sized virtual "hotel".
Taxes are another matter.
Some municipalities require hosts to pay levies of up to 20%, while others demand quarterly tax filings and withholding taxes. That is, if tax collectors can find them.
Airbnb may be the largest new source of tax evasion today.
In cities where housing is in short supply Airbnb is seen as crowding out local residents. After all, an owner can make far more money subletting their residence nightly than with a long-term lease.
Several owners told me that Airbnb covered their entire housing cost for the year, while paying off the mortgage at the same time.
Owners in the toniest neighborhoods, like midtown Manhattan off of Central Park or the old city center in Dubrovnik, rent their homes out as much as 180 days a year.
Airbnb is nothing less than life-changing.
That has forced local governments to clamp down.
San Francisco has severe, ironclad planning and zoning restrictions that only allow 2,000 new residences a year to come on the market.
It is cracking down on Airbnb, as well has other home-sharing apps like FlipKey, VRBO, and HomeAway, by forcing hosts to register with the city or face brutal $1,000-a-day fines.
So far, only 1,675 out of 9,000 hosts have done so.
Ratting out your neighbor as an off-the-grid Airbnb member has become a new cottage industry in the City by the Bay.
Airbnb is fighting back with multiple lawsuits, citing the federal Communications Decency Act, the Stored Communications Act and the First Amendment, covering the freedom of speech.
It is a safe bet that a $30 billion company can spend more on legal fees than a city the size of San Francisco.
The company has also become the largest contributor in San Francisco's local elections. In 2015, it fought a successful campaign against Proposition "F", meant to place severe restrictions on its services.
An Airbnb stay-over is not without its problems.
The burden of truth in advertising is on the host, not the company, and inaccurate listings are withdrawn only after complaints.
A twenty-something-year-old guy's idea of cleanliness may be a little lower than your own.
Longtime users learn the unspoken "code".
"Cozy" can mean tiny, "as is" can be a dump, and "lively" can bring the drunken screaming of four-letter words all night long, especially if you are staying upstairs from a pub.
And that spectacular seaside view might come with relentlessly whining Vespas on the highway out front. Always brings earplugs and a sleep mask as a precaution.
Researching complaints, it seems that the worst of the abuses occur in shared accommodations. Learning new foreign cultures can be fascinating, but your new roommate may want to get to know you better than you want.
In one notorious incident a Madrid guest was raped. The best way to guard against such experiences is to rent the entire residence for your use only, as I do.
Another problem arises when properties are rented out for illegal purposes, such as prostitution or drug dealing.
More than once, an unsuspecting resident woke up one morning to discover they were living next door to a new bordello.
Wild parties that trash the dwelling, annoy the neighbors, and bring in the police are another worry.
Of course, the million-dollar question is "When will the company go public?"
The current "unicorn" philosophy is to milk the company for all it's worth, and take it public when it is about to go ex-growth.
That's what happened to Twitter (NYSE:TWTR), which grew exponentially, and then saw shares dive a gut-churning 72% after its initial public offering.
On seeing the massive crowds of new tourists packing Europe this summer, my conclusion is that the travel industry is entering a hyper growth phase. Blame the emerging middle-class Chinese, who seem to be everywhere.
That means that at whatever price Airbnb goes public, there may not be a ten-bagger left for you. But a two- or three-bagger may be possible.
The real shock came when I left Airbnb and stayed in a regular hotel. Include the fees and the cleaning charges, and the service is no longer competitive for a single-night stay.
In any case, most hosts have two- or three-night minimums to minimize hassle.
When I checked in at a Basel, Switzerland, Five-Star hotel, all I got was a set of keys and a blank stare. No great restaurant tips, no local secrets, no new best friend.
I spent that night surfing www.airbnb.com , planning my next adventure.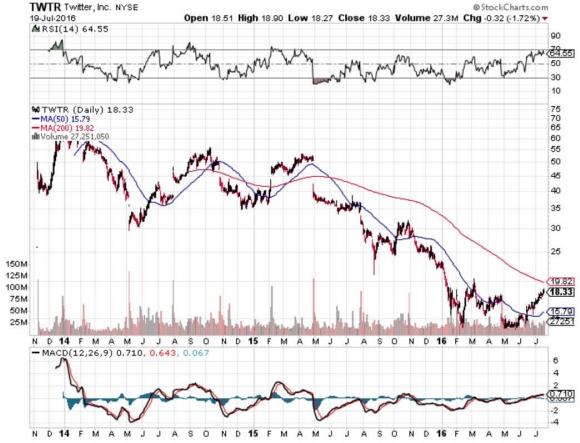 Is Airbnb the Next Ten Bagger or the Next Twitter?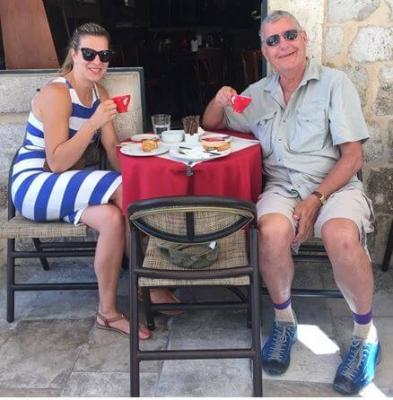 Getting to Know My Dubrovnik Hostess
Disclosure: I/we have no positions in any stocks mentioned, and no plans to initiate any positions within the next 72 hours.
I wrote this article myself, and it expresses my own opinions. I am not receiving compensation for it. I have no business relationship with any company whose stock is mentioned in this article.