Today, we saw the latest durable goods data (June 2016). I was thinking about a fancier title but couldn't come up with one. In this article, you will see why the data is disappointing.
First of all, it is really important that coincident indicators like durable goods perform well to confirm the strong outlook given by the ISM index. I added the ISM to every graph to spot similarities/differences.
Let's start with the most important graph: new orders. New orders are completely ignoring the upswing. Orders are declining about 5% in comparison to last year. I hate to say it, but new orders are currently in the longest non-recessionary losing streak in US history.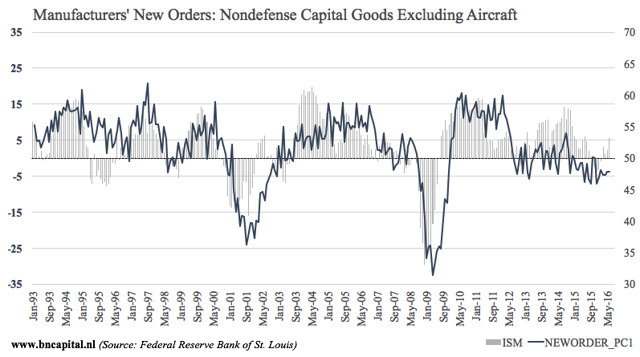 Unfilled orders imploded after the third quarter of 2014. The drop ended at -4% year-on-year contraction. Since then, unfilled orders are contracting at the same pace.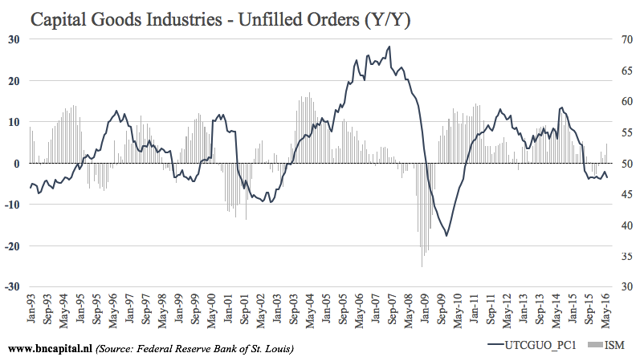 Shipments are down 5% compared to June of 2015. Shipments have fallen along with the ISM index but ignored the upswing. Not a good sign at all.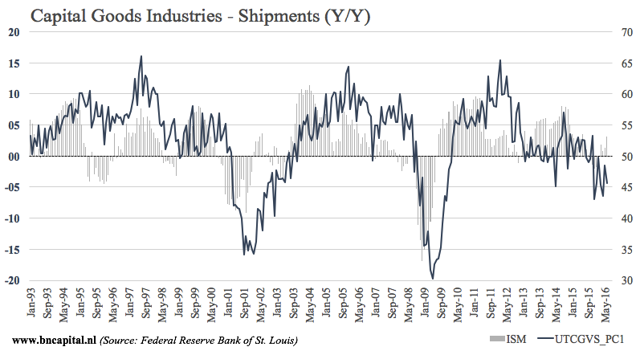 Just like almost every major economic indicator, durable goods inventories started to drop in the third quarter of 2014. At the end of 2015, it looked like the drop had stopped. The drop didn't stop, but started falling again. Current levels are almost as bad as during the credit crisis.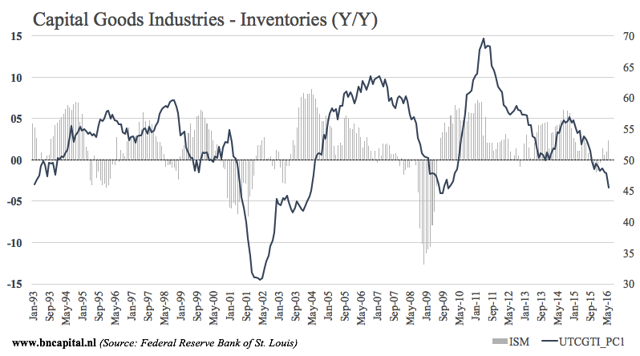 This is the first data set that worries me about the health of the economic upswing. Retail sales, industrial production and several regional PMI surveys showed strength. The next ISM and NMI reports will show us where growth is headed.
On a side note: the Fed didn't hike rates today. They see some risk in the short future...
Thank you for reading this article, if you have any questions or remarks, feel free to leave a comment.
Disclosure: I/we have no positions in any stocks mentioned, and no plans to initiate any positions within the next 72 hours.
I wrote this article myself, and it expresses my own opinions. I am not receiving compensation for it (other than from Seeking Alpha). I have no business relationship with any company whose stock is mentioned in this article.