-by Jesse Atlas
Elon Musk has been trying to get two companies in which he is a major shareholder, SolarCity (SCTY), a solar panel installer, and Tesla (NASDAQ:TSLA), an electric car manufacturer, to agree on a merger agreement. In June, Tesla announced that it had made an all-stock offer for SolarCity worth $2.8 billion. Musk argued that a merger between the two companies would result in a "one-stop clean energy shop." The companies have obvious synergies as electric cars and solar panels both shift consumers away from relying on non-renewable resources like electricity generated by coal and gasoline.According to CNBC, the two firms are " the final stages of carrying out due diligence on each other, and could agree on the terms of a deal in the coming days." I believe a merger would allow the companies to thrive thanks to one common theme: installation.
From the outside, SolarCity and Tesla appear to be very different companies. SolarCity offers solar energy solutions for residential housing, businesses, and government utilities. The company installs, leases, and sells solar panels in order to help shift customers to use renewable energy. Tesla is an electric car company focused on building electric transport vehicles and a charging network that make them more practical for everyday use.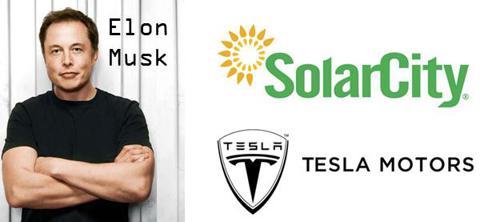 That Seed of the Merger is Planted
In 2015, SolarCity announced that it had built the world's most efficient rooftop solar panel, with a module The panels are the same size as normal rooftop solar panels, but produce 30-40 percent more power. At the end of the same announcement, SolarCity said it initially expected to install the new record-setting solar panel on rooftops and carports for homes. While the release didn't explicitly say "Hey Tesla customers were talking to you!", it was obvious what the company had in mind. On July 20, 2016, Elon Musk revealed his master plan "part deux" for Tesla. In the second master plan, Musk said that he is looking to create a "smoothly integrated and beautiful solar-roof-with-battery product." Musk explained that he, "can't do this well if Tesla and SolarCity are different companies, which is why we need to combine and break down the barriers inherent to being separate companies."
Installation Made Easy
Tesla and SolarCity both make products that involve installation. Tesla customers need to hire an electrician to install an outlet near where they park their vehicle. The Tesla website also cautions customers to only use electricians who are familiar with "the demands that charging an electric vehicle will place on your home's wiring." The website also gives a list of Tesla approved installers who have been trained to install Tesla products. SolarCity's solar panels also have to be installed. The company works with homeowners to design a system to each homeowner's unique needs. Once the plan is finalized, SolarCity will handle all the necessary permit and licenses for your solar system. Then once an installation date is agreed upon, SolarCity will come install the entire system in one day.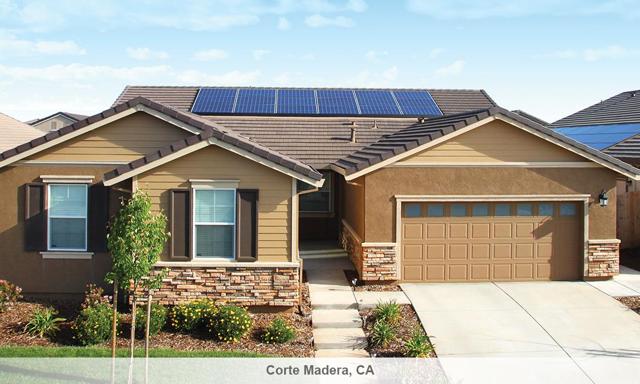 Bundled Product Offerings
If Tesla and SolarCity were to merge, Tesla would be able to assemble an in house installation team and provide the same level of customer service that SolarCity does. The teams would also be able to install multiple services in one go. For example, an installation team could hook up a new charging port for a Tesla car and SolarCity solar panels on the roof of the garage to power the charger. This also opens up interesting package deals that a merged Tesla-SolarCity could offer to consumers. Tesla also sells batteries and other energy storage products that SolarCity doesn't offer.
The Skeptics
According to Barron's, skeptics of the proposed merger argue that the two companies are just getting together in order to "raise the billions they need to achieve Musk's bold ambitions" by" aligning behind the name with a better cost of capital." Both Tesla and Solar city are not profitable but I believe this merger is a step in the right direction. Deal packages where Tesla cars and batteries are sold with solar solutions has the potential to be a major revenue driver. Both Tesla and SolarCity also having leasing arms that the merged company could combine and streamline. And Barrons is right, it would be easier for both the companies, especially SolarCity, to raise capital if they merged. This capital could also be raised to help support the restructuring costs associated with the merger. The merger is the first step for the companies to achieve long-term sustainable revenue growth.
The Bottom Line
A merger between Tesla and SolarCity would enable both companies to run seamlessly integrated installation programs more efficiently and increase bundled product offerings to consumers. This would entice more people seeking only one of the companies services like a Tesla car or SolarCity home system to also purchase another complimentary product. For example, solar panels to harvest the suns energy and charge the car, or a Tesla battery to hold extra power generated by the solar panels.
Disclosure: I/we have no positions in any stocks mentioned, and no plans to initiate any positions within the next 72 hours.
I wrote this article myself, and it expresses my own opinions. I am not receiving compensation for it (other than from Seeking Alpha). I have no business relationship with any company whose stock is mentioned in this article.