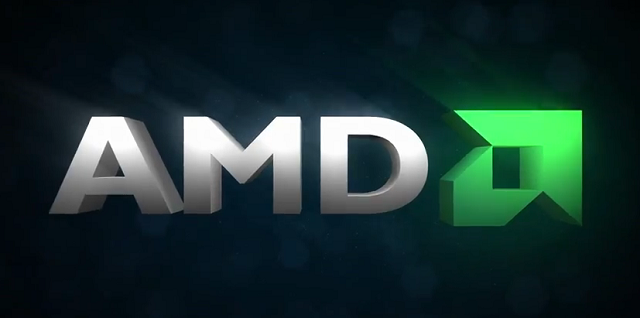 The true sign of intelligence is not knowledge but imagination.
—Albert Einstein
Advanced Micro Devices (NASDAQ:AMD) may have found the long elusive key to curing the intractable corporate problems created by the company's many years in the wilderness. That key is a strategic innovation which may redefine the market for CPUs and GPUs to their great advantage.
AMD are presently demonstrating the nascent beginnings of a corporate upturn after years of struggle. A stellar jump of 425% in their stock price since July 2015 has underscored just how positive this new phase may be (see "AMD: Windows Of Opportunity Open"). Yet despite a return to non-GAAP profitability announced in their recent earnings call, the most obdurate challenges for AMD lay ahead.
A mere improvement in operating revenue of the order sparked by recent technology licensing agreements in China and the successful launch of the Radeon RX 480 graphics card on June 29 will not in itself, or through future replication of the paradigms these developments set, likely be on a scale sufficient to reverse issues created by a long struggle for survival. Prospective licensing partners are finite in number. Radeon GPUs with their value pricing deliver low market relative unit profit.
Legacy Of Struggle
To consider AMD's legacy problems individually, interest expense -- currently representing a $160 million annual drag on operating profitability -- must be reduced. This becomes incrementally more achievable as the company's share price rises, providing added security for more favorable financing terms. However a radical restructuring and reduction of the company's onerous $5.1 billion debt load in coming years is a priority. AMD's debt to asset ratio is 67.49%, compared to an industry average of 24%.
Further, AMD's gross margins need to improve by an order of magnitude to sustain the company's long term competitiveness with Intel Corporation (NASDAQ:INTC) in CPUs and with Nvidia Corporation (NASDAQ:NVDA) in GPUs. At present AMD has gross margins of 31.96% compared to Intel's 58.92% and Nvidia's 57.55%.
Also, AMD badly needs to claim greater market share from Intel in CPUs and from Nvidia in GPUs in order to significantly increase revenue. Intel holds 90% of data center server chip sales in a de facto monopoly of that market. AMD has 29.4% of the notebooks discrete graphics market, 22.7% of the desktop market and 38.7% of the notebooks market.
Transformative Strategic Innovation
The cure to these trenchant problems may already lay in AMD's hands in the form of a technological innovation which could transform and integrate the market for CPUs and GPUs.
AMD is seeking to combine their Zen CPU with a high specification Vega GPU to produce a mega chip for super computers, the derivatives of which could have a wide variety of applications. AMD already has a proven track record in mega chip creation. The company has achieved integrated hybrid CPU+GPU custom chips for the PlayStation 4 and XBox One. The XBox One chip with 5 billion transistors integrates an 8-core AMD Jaguar CPU and a Radeon GPU. AMD anticipates an integrated Zen laptop chip launch in 2017.
Of potentially critical importance to AMD's fortunes, this new mega chip would be one of a kind and uniquely distinguish the company from its competitors. Nvidia does not have a CPU for GPU integration. Intel does not have a GPU for integration with their CPUs. AMD is the one manufacturer that bridges both of these markets.
Market Redefinition Gives AMD Great Advantage
Presently super computers must utilize some combination of Intel or AMD CPUs with Nvidia GPUs. Consequently AMD's new mega chip would in likelihood offer cost savings to customers no longer needing to source separate chips from different manufacturers.
Such redefinition would place AMD in the highly advantaged position of being the leader and sole manufacturer in a market they had redefined through strategic innovation. AMD would acquire the contingent advantages of market dominance, technology leadership, economies of scale, patent protection, lucrative licensing agreements and reduced overall cost to customers.
Computing engines have thus far concentrated on a discrete distinction between CPUs and GPUs, where software implementations are focused on either one or the other processing unit. A hybrid, or mega chip, approach on the other hand collaboratively integrates CPUs and GPUs with a disciplined orchestration of workload on an on demand basis. Hybrid processing unlocks the full symbiotic power of a computer in an elegant exemplification of the whole becoming greater than the sum of its parts.
Many Hybrid Super Chip Applications
Hybrid super chip applications extend across supercomputers, with the U.S. government aiming by 2020 to have a computer which can process an exaflop (one million trillion mathematical calculations in a second), to high demand data centers, the internet of things, machine learning and telecommunications.
When Intel attempted to construct its own high performance GPU, known as Larrabee, it hit a wall in 2009 and had to be scrapped. Aware of its weakness in lacking a high end graphics processor, Intel will in probability release a faster Xeon Phi power chip redux in 2018, already used in some of the fastest computers in the world in its present form with 72 cores.
Intel is also doing development work on FPGAs (field programmable gate arrays) for faster processing of selected tasks, technology the company took in house when it purchased Altera in 2015. FPGAs, however, have their limitations. Though reprogrammable, they are not as versatile as GPUs. Applications have to be preprogrammed into the chip, and FPGAs are said to have a high power draw.
Intel's Data Center Group Underperforming
It is noteworthy that after their earnings report of July 20, 2016, though it beat on earnings and equaled revenue, Intel stock was hit by a 4% drop as traders took the company's failure to increase revenue projections for the year as an indication that their prospects in the server chip market are not promising. The data center group has been the main engine of company growth but its performance dropped lower for the third successive quarter, growing only 5%. Intel's weakness in this sector is an encouraging sign for AMD as they seek to develop a super chip that will integrate the market.
Nvidia in maintaining its concentration on GPUs is launching Titan X, its high end franchise video card platformed on the new GP102 GPU, on August 2, 2016. The Titan X is expected to retail at $1200.00. That is $200 higher than the previous GTX Titan X (Maxwell 2), and $500 above the GTX 1080 Founders Edition. Nvidia's price points exclude them from the value brand category achieved by AMD with its launch of the high performance Radeon RX 480 in 4GB ($199.00) and 8GB ($239.00) specifications.
It is anticipated that Nvidia will launch their next generation Tegra chip in the imminent future. The new chip will most likely target automotive applications. While Nvidia does supply parallel processing capacity for high performance applications in super computers, there are presently no indications that Nvidia has anything comparable to AMD's mega chip in development.
Conclusions
The outperformance of the company's share price over the last 12 months and the broad acclaim for the company's most recent product launch of the RX 480 has provided a basis and an opportunity for radical corporate planning which will be key to the company's future.
In this regard, the strategic innovation of successful super chip development by AMD can redefine and integrate the CPU and GPU markets in their favor, while greatly increasing sales volume, revenue and market share.
A forward step of this magnitude is necessary to cure the long term problems of a high debt load and low gross margins.
If you would care to follow this author and receive immediate alerts upon publication of future articles by this author, please click on the "Follow" button at the top of this page next to the author's name and icon.
Disclosure: I/we have no positions in any stocks mentioned, and no plans to initiate any positions within the next 72 hours.
I wrote this article myself, and it expresses my own opinions. I am not receiving compensation for it (other than from Seeking Alpha). I have no business relationship with any company whose stock is mentioned in this article.