The market continues to grind higher and the S&P 500 and Dow Jones Industrials have been hitting new all-time highs it seems at least one day every week of late. However, I am still skeptical on this TINA (There is no alternative) equity market that I believe is being driven by falling yields across the globe rather than improving business or economic activity.
As the ex-CEO of Citigroup (NYSE:C) so famously quipped just before the housing meltdown triggered the financial crisis in 2007, "You have to dance while the music is still playing." However, that does not mean one has to be imprudent about portfolio management in doing so. My view continues to be that the overall market ends the year flat or slightly down and we get at one five to 10% move down in equities before we wrap up 2016. Given this outlook, I am up to a 20% cash allocation in my portfolio raised mainly from selling just out of the money calls on some of my holdings that have large runs and are close to being fully valued. My main concerns about the current market can be boiled down to three themes.
Earnings Growth:
My first concern is around earnings growth, or more accurately the lack thereof. The second quarter will be the fifth one in a row that profits within the S&P 500 have declined on a year-over-year basis. This type of "earnings recession" has not been seen since the dark days of 2009. In addition, since the second quarter ended, the dollar has strengthened, oil has fallen some 15% and is close to entering a new bear market. Yields have also gone down sharply.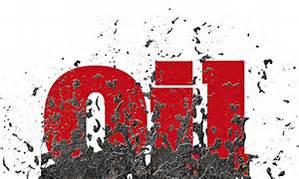 This means there will be more pressure on Financials, American multi-nationals which comprise a big chunk of the S&P 500 and of course the energy sector in the third quarter. The market has ignored these falling earnings so far thanks to the lack of available alternatives, but eventually investors could wake up to the fact they are paying a significantly higher earnings multiple than they were a year ago within a very challenging global backdrop.
Complacency:
I have rarely seen the market more complacent. Global equities and currencies crashed following the unexpected outcome of the U.K. referendum on June 23rd. Markets quickly recovered all their losses but the impacts of the so-called "Brexit" remain in place. Despite a change of leadership in England after the vote, the country is moving to divorce with the European Union which will have rippling impacts on European economic growth, currencies and the global banking system.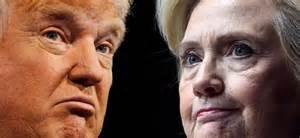 In addition, we are now officially in the meat of what is likely to go down as the nastiest presidential election in recent memory given both candidates of the major parties sport sky-high unfavorable ratings which will only get worse as hundreds of millions are spent on negative attack ads by both sides. Both the Libertarian and Green parties are also polling much better in this election than in the past.
Many voters would choose "none of the above" if it was a choice on the ballot this cycle. It is easy to see an outcome where the "winner" gets 45% or less of the popular vote. This will do nothing to mollify an increasingly divided and rancorous electorate. The rhetoric from the run up to the election and aftermath could easily roil the market at some point before the end of the year. This is especially true in 2016, as the only thing the year has proved is an investor has to expect the unexpected.
A Dearth of Insider Buying:
Both of the concerns above have been much noted by the economic punditry, and so far, they have not hindered the market rally. However, one of many things that bother me about this rally is the absolute dearth of insider buying. This has received scant notice in the financial press, but historically, has often marked tops in market rallies. With the launch of the Insiders Forum, I am well aware of insider buying activity and over the last month or two, it has been drier than the Oklahoma dust bowl in the "Grapes of Wrath" era.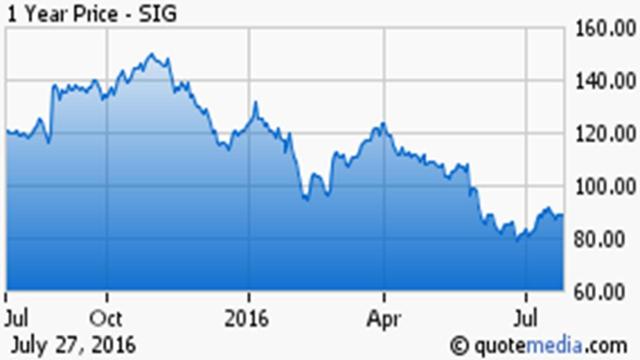 About the only insider buying I am seeing is in micro-caps I have never heard of or in one off situations like Opko Health (NYSEMKT:OPK) where billionaire and biotech innovator Dr. Phillip Frost has been buying up shares for years. Of the mid and large caps in the market, one of the only names I have found with significant insider buying recently is Signet Jewelers (NYSE:SIG).
This market-leading retailer in jewelry is down some 40% from 52-week highs and looks like a solid value at under 11 times earnings. As importantly, insiders think the sell-off is much overdone as well. Since June, more than 10 insiders have bought some $1.5 million in new shares. The stock appears to be trying to bottom here as well.
Netflix (NASDAQ:NFLX) also has just seen some big buys by a director since its recent decline in the market. Finally, Ryman Hospitality Properties (NYSE:RHP) is seeing some significant CEO purchases. These seem to be the exceptions right now. Insider selling still remains more than healthy however, it should be noted.
Given this, I remain on a cautious stance within my portfolio. I would sure feel better about the market if we saw a pickup in insider buying and it is something I will be monitoring closely as should other investors.
Note: To get these types of articles on attractive small and mid-cap stocks insiders are buying as soon as they are published, just click on my profile and hit the big orange "Follow" button and choose the real-time alerts option.

Thank You & Happy Hunting
Bret Jensen
Founder, Insiders Forum
Disclosure: I am/we are long OPK, SIG.
I wrote this article myself, and it expresses my own opinions. I am not receiving compensation for it (other than from Seeking Alpha). I have no business relationship with any company whose stock is mentioned in this article.