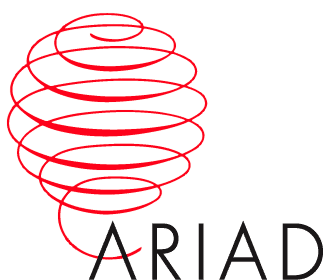 Ariad Pharmaceuticals (NASDAQ:ARIA) made solid progress last quarter. It substantially beat earnings estimates sending the stock meaningfully higher. However, for investors who are focused on what Ariad was able to accomplish last quarter, they are missing the larger portion of why Ariad is going to be able to create substantial value for its shareholders. Here are some items that shareholders should continue to look for as the company moves forward.
Continued Iclusig Growth
After Ariad announced that it licensed European rights to Iclusig to Incyte for a whopping $140 million upfront payment and royalties between 32% and 50% of Iclusig sales, it is clear that the market has a favorable opinion of Iclusig. Ariad's decision to license the drug outside of the United States might be a very smart decision. Take the EU for example. Iclusig will have to undergo various clinical trials in order to obtain approval in order to expand its label. As a result of their recent agreement, Ariad will also share part of the clinical trial costs with Incyte (NASDAQ:INCY). Having the drug on the market by Incyte will help to generate revenue for Ariad, and expanding the label could help to increase the intent to treat population fro the drug. This will create a large revenue stream for Ariad every quarter that will provide cash that Ariad will be able to use to either further develop its pipeline or for internal activities. Ariad has seen strong demand for Iclusig outside of the United States, and should continue to pursue its licensing options. It makes sense for Ariad to focus on Iclusig within the United States (where the potential for the drug is probably the highest) and then license to other well established companies outside of the United States in order to create a substantial cash stream and reduce expenses.
Building out an internal sales force will continue to be a top priority for Ariad. Not only will the company likely be able to generate a substantial amount of revenue within the United States with Iclusig sales, but having an internal sales force opens a wide variety of options. Should the sales force be successful, Ariad will have a sales force almost immediately in place as more of its drugs get approved in the future. This will allow for Ariad to maximize the potential for the drug, rather than having time where they build out a sales force and having to wait a few quarters to reach maximum efficiency. This also creates the interesting opportunity where Ariad could in-license market ready drugs that it sees as strategic add-ons to the efforts of the sales force.
For the most recent quarter , Iclusig showed substantial revenue growth. Ariad generated revenue of $65. 3 million for the second quarter of 2016. When compared to the $27.8 million in revenue from second quarter of 2015, this represents a revenue increase of 134%. While a growth rate of 134% sounds good, it is a little bit deceiving. The company recorded $25.5 million in one-time revenue from France after it completed pricing and reimbursement negotiations. This means that if you back out the one-time revenue, that Iclusig generated US sales of $32.6 million in the second quarter of 2016 compared to the $21.7 million in second quarter of 2015. This still represents a growth rate of 50% in the United States compared to last year, but is nowhere near as impressive as its growth rate initially appeared. Investors should continue to focus on Iclusig growth, as Iclusig will be responsible for a large part of the company's revenue moving forward and investors should continue to look closely at the growth of Iclusig sales. Iclusig sales will likely be helped by a potential label expansion to include four-year clinical trial data from Ariad's PACE study. With this label expansion projected for Q4, it will be important for Ariad to between now and Q4 show a continued ability to successfully market Iclusig and generate revenue growth regardless of the label expansion.
Pipeline
While Ariad has done a great job of maximizing the value of its drugs on the market, what is really going to drive long term value for Ariad is its pipeline. One drug that investors should pay close attention to is Brigatinib. Brigatinib was granted orphan drug status and breakthrough therapy designation from the FDA. This means that Brigatinib has the potential to substantially raise the standard of care in patients with ALK positive non-small cell lung cancer who are resistant to crizotinib. The breakthrough therapy designation will allow for Ariad to be able to have a rolling NDA, rather than the traditional NDA process, which means that Ariad will be able to submit its NDA faster and potentially receive approval for Brigatinib faster. Ariad in its most recent conference call, indicated that it will have the NDA done by the end of this quarter. This will put Ariad in position to have approval for Brigatinib sometime in 1Q 2017. Brigatinib has the potential to create substantial value for investors, especially with its orphan drug designation. Orphan drug designation will make it so that Brigatinib will not face any competition in its indication for a substantial amount of time, and will help for Ariad to be able to justify a premium pricing for Brigatinib.
The way that Ariad plans on creating value with its pipeline is with label expansions of Brigitinib and Iclusig. Through expanding the label of both drugs, Ariad will be able to market the drugs in different indications, which means that it will have a larger patient population that Ariad will have the potential to reach. One of the main trials for investors to watch for will be the recently initiated phase 3 trial of Brigatinib in patients with ALK positive locally advanced or metastic non-small cell lung cancer who have not previously been treated with an ALK inhibitor. This trial has the potential to move Brigitinib to more of a front line use rather than as usage only after a patient has failed a different drug. This would substantially improve Brigitinib's patient population and value.
Ariad also has AP 32788 which is entering phase I/II testing. This drug is rather far down in Ariad's pipeline but as it progresses, should help to create additional value for shareholders. AP32788 helps to reinforce the ability of Ariad to discover and develop drug candidates in-house rather than having to rely on licensing activities.
Financial Position
After Ariad laid off 25% of its workforce, investors were understandably concerned. The market will pay close attention to Ariad's continued strengthening of its financial position, as the company has continued to spend cash at a quick rate. For a company like Ariad it is very important that they have the cash available to continue to develop their pipeline, otherwise the value of the company is substantially harmed if its drug candidates are not advancing, as they become essentially worthless. Fortunately, Ariad's efforts to slow its cash burn rates have been successful. When coupled with the company reportedly having $278.5 million in cash and cash equivalents, Ariad will have the cash needed in order to continue to see Brigitinib through to potential FDA approval and then continue to be able to market its products. The company expects to end 2016 with $280-290 million in cash due to its royalty licensing agreement with PDL. This will give Ariad a substantial amount of cash with which to be able to fund operations. Still, focus at Ariad will be to show an ability to be cash flow positive based on solely its own operations.
Conclusion
Ariad's future appears to be a bright one. With the upcoming approval of Brigatinib, and a potential label expansion for Iclusig, it is clear that the end of the year and the beginning of next year will be an important time in Ariad's history. Investors will need to pay attention to continued revenue growth and to the potential for Ariad to continue to generate US sales for Iclusig. With a strong cash pile, however, Ariad seems poised to be able to continue to invest in its products to be able to generate label expansions and potential growth.
Disclosure: I/we have no positions in any stocks mentioned, and no plans to initiate any positions within the next 72 hours.
I wrote this article myself, and it expresses my own opinions. I am not receiving compensation for it (other than from Seeking Alpha). I have no business relationship with any company whose stock is mentioned in this article.