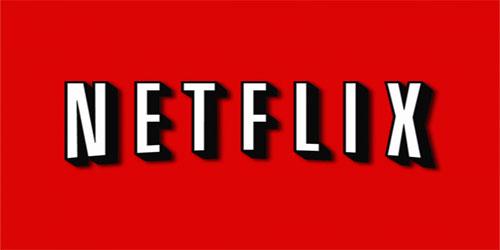 We all know Netflix's (NASDAQ: NFLX) Q2 earnings report was bad.
Yet we do need to remember this was expected. It's not like this completely came out of the blue. The writing had been on the wall for a while but many people like to act as if this was new information.
So with all of that said, Netflix knew it needed to present a case to investors about what it intended to do to win back audiences and calm analyst fears. The way to do that was by talking to the press with step one coming at San Diego Comic-Con and step two at the summer leg of the Television Critics Association annual conference. The message in each case was clear… stay tuned.
Netflix is estimating they will spend all of the $6 billion allocated for content in 2016 and head of programming Ted Sarandos had no qualms in saying that number would rise in 2017. To some, that is essentially him digging himself a deeper hole, but personally, I do get where he's coming from.
Sarandos truly believes content is king, and in that point, he's not wrong. Netflix can only survive if it has enough content to sustain itself. Plus we all know the point is going to come when the networks and studios decide to scale back what they offer to streaming services. What is (conveniently) overlooked though is that Netflix and company are fully aware of that fact and are making plans for that eventuality.
Netflix needs to spend this money to protect its future, and in turn, the investment of their shareholders. Sarandos reminded reporters this week "subscriber growth, not ratings drives our revenue" and that's an important distinction. Third party sites and mainstream broadcast networks are doing everything they can to crack the code around streaming ratings numbers, but the point is the numbers really don't matter.
What does matter is quality.
Netflix made its bones with original series like House of Cards & Orange Is The New Black, but then it smartly pivoted to try and appeal to a wider demographic. Those type of shows weren't necessarily as mainstream and because of that (and with no ratings to back them) they were perceived as not being as successful. Yet they were still needed to feed additional demos.
Remember, perception and reality are rarely in tune in this industry and that's what leads to gossip and rumors. Sarandos even pointed out that ridiculousness of the ratings guesstimates because two of the higher profile companies reporting "ratings" had widely different numbers for the same shows.
He did concede that globally, Orange and the Marvel series were among the best performing as well as acquired series like Breaking Bad and Gilmore Girls. Not really a surprise, but still when you give out no information, any little bit that is officially revealed later is dissected.
The thing though is that all four of those shows I mentioned above have one thing in common… they are quality series. And that's the message Netflix wants its investors to understand. They aren't in the TV business, they are in the "quality" TV business.
This (late summer) and fall will see a roll-out of new projects that will be conversation topics and potential awards season contenders. The team of Baz Luhrmann, Jimmy Smitts and Giancarlo Esposito will look to lure audiences to The Get Down, British history buffs are excited to go behind the scenes of the Royal family's early days with The Crown and tons of nostalgic viewers will return in droves to Stars Hollow for the long-awaited Gilmore Girls films. And Marvel is ready to debut two more series, plus its own TV-style Avengers team up in 2017.
Combined that's a lot of content that will keep subscribers going along for the ride and possibly reduce the month-to-month churn that has long dogged premium services in general. Yes, we know there's a subset of people who only subscribe to HBO during Game of Thrones or Netflix for House of Cards and then drop them when they burn through them.
The only way to stop that is to keep producing strong content or spread out the top content you have. That last part is actually part of a new trend Netflix is trying with The Get Down and The Ranch. The streamer is doing split-seasons of these series.
While there is a strategic element in there, the main reason is because of costs. The network could either hold all the episodes until they were ready, effectively putting the series in purgatory, or get the finished product to the masses with a natural breakpoint. It also represents the closest thing Netflix has done to bending from the "all-at-once" model they pioneered and steadfastly support.
I've always been a supporter of Netflix, but I'm not naïve enough to not recognize the network isn't as strong as it once was. I do however think this is the strongest roster of rookies they've had in a while.
And for what they cost they'd better be. The Get Down may be Netflix's most costly show ever and The Crown isn't much cheaper.
What Netflix does need to realize though is they need to adapt and that means evolving their rollout model. Gilmore Girls creator Amy Sherman-Palladino was dead-set on each of the four new Gilmore movies being released over the next year, but Netflix was adamant they go all at once. That's a missed opportunity. Yes, it gives them a ton of content for the holidays, but that's inviting the churn.
There's smart and there's stubborn.
Whether Netflix is getting too smart for its own good remains to be seen, but if this crop of content hits the way its first few series did, it won't make a difference.
If it doesn't, then the wagons will start to circle even faster.
Disclosure: I/we have no positions in any stocks mentioned, and no plans to initiate any positions within the next 72 hours.
I wrote this article myself, and it expresses my own opinions. I am not receiving compensation for it (other than from Seeking Alpha). I have no business relationship with any company whose stock is mentioned in this article.