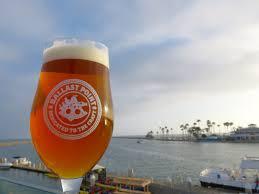 Constellation Brands (NYSE:STZ) made headlines with its acquisition of Ballast Point Brewing Company last November. The $1 billion purchase was a record for the craft beer industry, and since the acquisition Ballast Point became the fastest growing craft beer company in the nation.
While Constellation is a very strong brand with growing and recognizable names, such as Corona and Meiomi Wines, we wanted to focus on a smaller segment of the business that really has long-term potential to be a major player in the industry. While Ballast Point represents a very small portion of Constellation's business currently, this segment could grow significantly over time, it has merely scratched the surface at this point.
Since the purchase, Ballast Point has continued to expand its distribution through Constellation's network (a key reason for the deal) and will soon be sold in all 50 states. Constellation is forecasting double-digit growth for BP in 2017.
Constellation's keen eye for acquiring solid niche brands and utilizing its distribution networks to grow the companies it acquires should give investors confidence in STZ's management. Recent acquisitions of Meiomi and Prisoner wines have already shown an impact, which posted IRI dollar growth of about 90% and 30%, respectively, in Q1.
A Record Acquisition
While critics feel like Constellation Brands highly overpaid for Ballast Point, they simply are unfamiliar with the brand. The company should have no problem recouping its $1 billion dollar investment over the long term. Ballast Point continues to experience rapid growth and it has merely scratched the surface. The company has significant goodwill and has amassed a cult-like following. Now it's time to take craft mainstream.
Southern California has emerged as the hot bed of the craft beer industry, and Ballast Point has materialized one of the most important brands in the region. The demand and name brand recognition are very strong, its breweries are absolutely packed and the product is popping up nearly everywhere.
As the craft beer craze slows down a bit, the craft beer industry is growing up just 6% in 2016 compared to 22% growth in sales in 2014. There are still two companies that are outpacing the rest in terms of growth and Ballast Point is one of them. Constellation Brands' stock is up over 24% since the acquisition and beer sales are up over 22% y/y in the first quarter of 2017 for STZ. BP posted a depletion growth rate of more than 60% in Q1. Even if the craft beer trend ceases to exist, which is unlikely, Ballast Point has enough momentum to continue its presence nationwide.
New Locations and Expansion
The San Diego-based brewery remains the fastest major growing craft brand in the nation, delivering a 60% depletion growth rate in the first quarter; and STZ's double-digit growth is expected to extend into 2017. All this growth and the company still has very little physical presence nationally, with just 4 breweries in San Diego County, a brand new one in Long Beach.
A game changer will be the massive 259,000 square foot production facility that Ballast Point will open in Botetourt County, Virginia. This will be the first production facility on the East Coast for the company, and surely will help expand its presence and name recognition on both coasts.
The Fastest Growing Craft Beer Company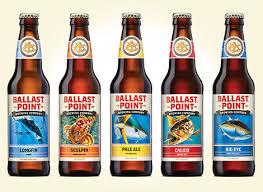 In Q1 Earnings Call, Constellation Brands CEO Rob Sands was downright cocky about the strength of the company's portfolio. "We have no concerns whatsoever about the brand health of the import portfolio or Corona period."
Sands went on to praise Ballast Point:
"Ballast Point, we're not even talking about that because the growth is so high that one can even say. It's the fastest growing beer in the entire craft segment in the entire US on what's getting to be a very big base, okay. I mean, we can't even talk about double-digit growth because it's so high. It's triple digit sometimes"
Surely this is very exciting news for a brand that could potentially be a household name. The thing about BP is that it has the highest price point of any beer on the market, delivering incredible margins.
It is an innovative brand that continues to produce new products that lead the entire craft industry as a whole. Ballast Point is considered at the highest end of the beer market, an affordable luxury just short of wine.
Conclusion
All in all, Constellation Brands has a solid business model, a keen eye for strategic acquisitions and strong product portfolio. The stock has steadily increased in the last year and it is a good choice in bull and bear markets. While Ballast Point remains a small portion of Constellation Brands' overall business, it is a segment to keep a close eye on in the future and could potentially be a big catalyst for the company in the years to come.
Disclosure: I/we have no positions in any stocks mentioned, but may initiate a long position in STZ over the next 72 hours.
I wrote this article myself, and it expresses my own opinions. I am not receiving compensation for it (other than from Seeking Alpha). I have no business relationship with any company whose stock is mentioned in this article.