The Boeing (NYSE:BA) 787 has accumulated almost $30B in deferred costs. In its Q2 earnings the US jet maker recognized an after-tax charge of $847 million or $1.33 per share related to 2 test aircraft being reclassified as R&D expenses.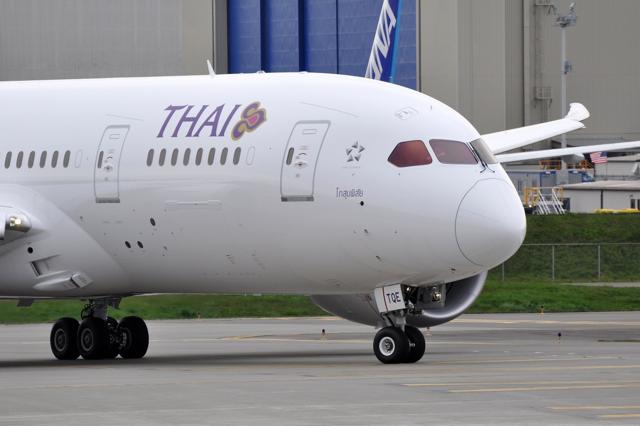 Boeing recognized that it would have to spend a considerable amount of money to refurbish the 2 test aircraft, while it would have to put significant effort to find customers for it. Either way, selling these aircraft would cost the company a lot of money.
As I expected this $1.235B charge would be impacting Boeing's accumulated deferred costs on the Dreamliner program. The impact, however, is a positive one. The deferred costs did not decrease by $1.235B but by $1.011B.
Deferred costs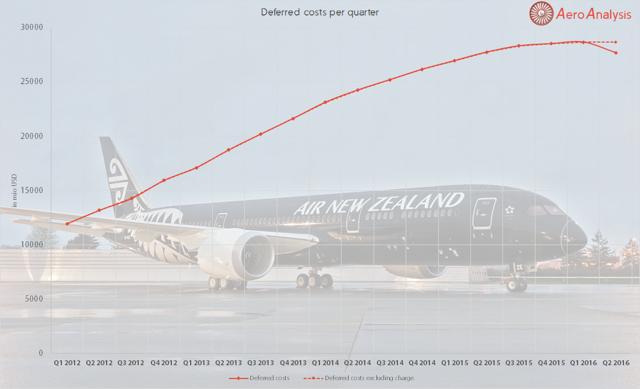 Figure 1: Deferred costs per quarter for the Boeing 787 program (Source: www.AeroAnalysis.net)
Deferred costs declined to $27,673 million, down from $28,651 million. The decline consists of 2 components the charge and the actual costs that are being made for the production of the aircraft plus other expenses such as inventory decreases. Deferred costs dropped by $978 million, correcting for the charge the deferred costs increased to $28,684 million. This is $14 million below my estimate.
Unit costs improving
By Q2 2016 Boeing has delivered 431 aircraft to customers, leaving 869 Dreamliners in the accounting quantity. In the second quarter Boeing delivered 38 Dreamliners to customers. Including the charge, each delivered Dreamliner during Q2 brought Boeing a profit of $25.7 million. This, however, is not an informative way to look at it. Excluding the charge, deferred costs increased by $33 million. On a per unit basis this means Boeing lost $0.87 million. In the previous quarter Boeing still lost $4.7 million per delivered aircraft. This 80% improvement is quite significant and shows that Boeing's current execution to cut costs is going extremely well.
Sanity check
If we treat the current deferred costs as the top, which could very well be the case, Boeing needs to book a profit of $31.8 million per aircraft. In an earlier article I had a look at the market values for the Dreamliner aircraft. For convenience the values are quoted in Table 1. The main conclusion was that the average sales price of the backlog is between $125.6 million and $132.9 million.
Table 1: Estimated value in $ millions for the Boeing 787 members

The Boeing 777-300ER had a profit margin of roughly a third at some point. I wrote about this golden scenario earlier. One way to look at it is to divide the required profit of $31.7 million by the market value of the aircraft and compared that profit margin to that of the Boeing 777-300ER. Doing so gives us a profit margin of roughly 24%-25.5%. Given that cash cows for Boeing yield profits of over 30%, a profit margin of 25% for the Dreamliner seems achievable.
Conclusion
Most important to note is that Boeing's unit losses on the Dreamliner program are shrinking. Quarter-over-quarter Boeing limited it unit losses by 80%, which is a major improvement. Additionally, a thing that should be noted is that deferred costs have risen, but Boeing already hit break-even last year on a unit basis.
This, however, does not show if inventory decrease and supplier advance decrease exceed the cash that company generates on production.
Given that Boeing's deferred cost only rose by $33 million or less than a million per delivered airframe in the second quarter, we should see deferred costs coming down in Q3.
If you would like to receive updates for my upcoming articles, please click the "Follow" text at the top of this page next to my profile.
Disclosure: I am/we are long BA.
I wrote this article myself, and it expresses my own opinions. I am not receiving compensation for it (other than from Seeking Alpha). I have no business relationship with any company whose stock is mentioned in this article.