After last week's disappointing earnings, analysts on Seeking Alpha have decidedly turned bearish on Netflix (NASDAQ:NFLX). Indeed, the Q2 report showed that international subscriber growth prognoses had been far too optimistic. Analysts called "Peak Netflix" and contend that Netflix has lost its competitive edge. I don't think they are wrong in principle. International struggles as well as imminent domestic competition have been known for a while.
Nevertheless, Netflix shares have quickly rebounded from their post-earnings dip, apparently also due to substantial insider buying creating upwards momentum. A week later, shares seem range-bound as ever. Another contributor even recommends buying Netflix to exploit this short-term momentum. Is now a good time to short Netflix?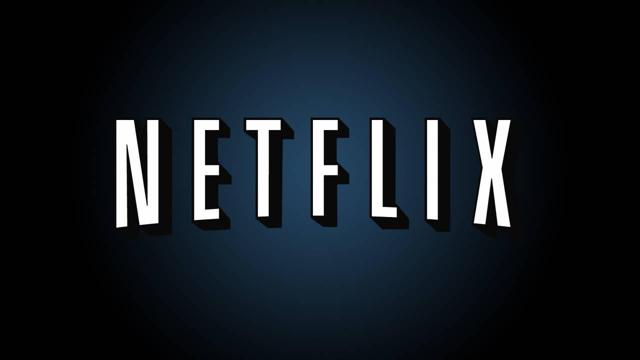 The short thesis
Earlier this year, I have speculated on an imminent Netflix correction based on observations about content libraries in Europe. Since then, I have become more cautious about shorting Netflix. This is simply based on the observation that Netflix shares have not reacted to seemingly bad news in a way that encourages a short position.
While most of us might agree that Netflix is fundamentally overvalued, the meta-game of a successful short is hard, as timing is more critical than on a buy-and-hold strategy (due to borrowing fees or theta decay). The medium term short thesis has rested on the idea that increasing domestic competition and lacking international content combined with insurmountable content costs will deflate the company's valuation. The question I am interested in is what exactly the catalyst for this deflation will be and when we can reasonably expect it.
Finances
I believe Netflix's finances are unlikely to create a short catalyst anytime soon. Cash and equivalents are at $1.8 billion and FCF for the first half of 2016 has been a bit over -$500 million. The 10-Q also contains a statement of intention to raise more cash through debt rather than equity. The problem I see around revenue and FCF is that it is still unclear how much pricing power Netflix really has in a market with no entrance barriers and increasing competition from many sides.
In its 10-Q, the company further suggests that its subscriber miss might have been caused by confusion around un-grandfathering, which users might have - due to press coverage - misinterpreted as a general price hike. If you ask me, this explanation smells a bit. Contrast this with a prediction from Piper Jaffray's prior to earnings:
Based on our survey, we believe un-grandfathering of subscribers on a lower priced subscription will have minimal impact on the overall sub base," Piper Jaffray's Michael Olson wrote in a note to clients Tuesday. "Regarding future price increases, while we wouldn't expect another domestic price increase in the next two years, it appears Netflix has runway to push pricing higher.
Given management's own explanation of disappointing subscriber numbers, a further price hike in the short term seems indeed unlikely, especially since un-grandfathering is still going on and will be expected to be completed through the second half of 2016. Changing prices this year would create further confusion, according to management's own narrative.
Bottom line, I don't expect a short catalyst based on FCF or revenue, as long as the vision of pricing power and an ultimately much larger subscriber base remain intact, or at least hard to assess for Wall Street. Nevertheless, Netflix's cash flow problem creates another issue that might affect this vision soon.
Valuation cliff? Churn cliff!
The biggest problem for Netflix right now is that it might have bitten off too much with its rushed international expansion into over a 100 countries at once earlier this year. The consequence is that management has to make hard choices on content libraries. The US content library is on a steady downtrend: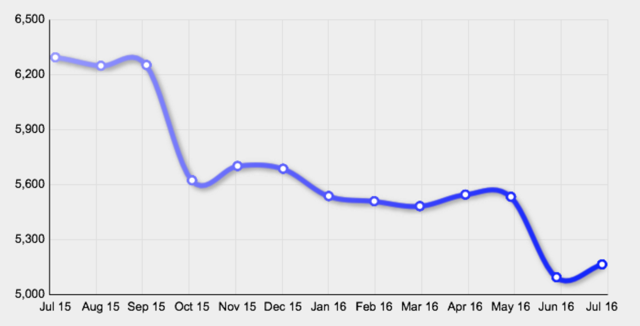 Source: usa.newonnetflix.info
Now, one could argue that this simply reflects Netflix's plans of shifting towards more of its own content - I believe 50% is the goal. This makes sense in the light of its international expansion, as focusing on its own content would allow Netflix to streamline overseas offerings.
The problem is that Netflix is not there yet - it has a lot of high-quality shows but only few original movies. The recent deal with Disney (NYSE:DIS) might alleviate concerns around the US library. Anyhow, Netflix can simply not afford to both license vast amounts of recent Hollywood content for many different regions and produce all of its new shows (protectionist EU quotas not even considered).
Consider the trend of US net subscriber additions:

Barring some material change in content deals or promotions programs, US subscriber growth might top out in one of the next few quarters. It might have already topped out. Due to typical fluctuations, we might hence see a net loss sometime soon. This might create the awaited short catalyst, because it changes the narrative from a company capturing market share to one that has to defend its position at the top.
On the international front, a net loss is of course much less likely to expect. The total international streaming market is simply so large that even if millions of new subscribers cancel after their free trial, there might be millions of others who don't for years to come. Even if subscriber goals are not met, the growth story there should remain intact as long as the total international subscriber count is on a steady upwards trend.
A good comparison here is Tesla (NASDAQ:TSLA), which misses its sales goals regularly yet share prices remain high as YoY growth story lives on (the 'just a few bumps on the road' argument). Unless international subscriber growth creates unexpected churn that offsets additions to an extent of net losses, I do not see a short catalyst on that end.
Summary
Overall, I am waiting for two catalysts to enter a Netflix short position. On the technical side, share prices could leave their $85-105 range for good to the downside, e.g. triggered by a major market event, and this could then cause self-sustained negative momentum. Second, a net loss in US subscribers in one of the following quarters due to competition, un-grandfathering or shrinking content could cause a change in Netflix's narrative.
Until then, I will stay on the sidelines and expect share prices to continue to be driven by short-term bursts to just over $100 or dips just under $90.
Disclosure: I/we have no positions in any stocks mentioned, and no plans to initiate any positions within the next 72 hours.
I wrote this article myself, and it expresses my own opinions. I am not receiving compensation for it (other than from Seeking Alpha). I have no business relationship with any company whose stock is mentioned in this article.